ALMATY -- Although Central Asian countries celebrated International Women's Day last week, activists say the commemoration should also serve as a stark reminder that many women in the region remain beleaguered by issues such as domestic violence and gender inequality.
Women's inferior status in society has exacerbated situations such as the exodus of thousands of radicalised Central Asians to fight alongside "Islamic State" (IS) in Syria and Iraq starting in about 2013.
When whole families, including women and children, journeyed to the war zone, men generally made that decision. The wives in such man-dominated households, who lacked other options or the confidence to question their husbands, tagged along.
Authorities have shown they recognise the difference, such as in January, when Kazakhstan extracted 47 citizens from Syria. They treated the men as suspected militants and the women and children as victims who needed help and rehabilitation.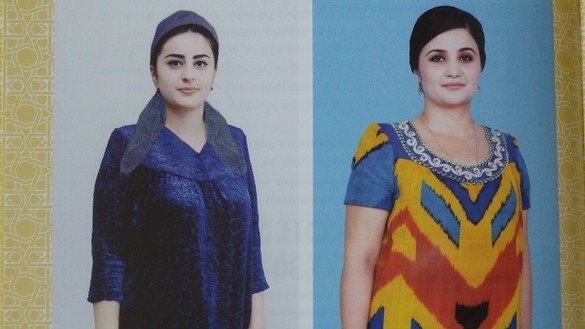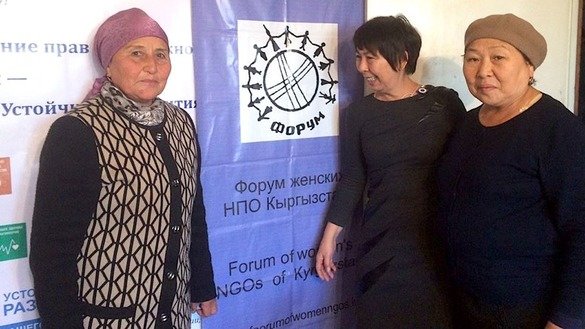 That said, many women in Central Asia, independent from any rights issues, bear full responsibility for their support for extremist groups, and have been prosecuted as such.
Outdated stereotypes
Gender inequality in Central Asia has always been acute without sufficient response from governments, Yekaterina Prokofyeva, a sociologist from Astana, told Caravanserai.
"Every year on March 8, women receive compliments and hear that they are the beautiful half of humanity, but when they try to defend their rights, local society does not welcome such aspirations," she said.
Meanwhile, many of the customs and traditions that dictate the place of women in Central Asian societies are simply outdated or even criminal.
Gender inequality in Uzbekistan is linked to traditional stereotypes, Yuliy Yusupov, director of the Centre for Economic Development in Tashkent, told Caravanserai.
"They are what is influencing gender roles in our country," he said. "It's thought that the man, as the head of the family and the breadwinner, is responsible for material well-being, so it is more important to invest in his education and professional development."
Stereotyping considers women responsible for the hearth and for the upbringing of children, and accordingly, society considers women's education and career to be secondary, Yusupov said.
"It's not surprising that women are significantly less represented in top positions in government, are less educated and have lower incomes than men," he said.
Bride kidnappings
Central Asian women continue to face a number of rights abuses and inequality due to such stereotypes and customs.
Bride kidnappings motivated by the man's inability to pay bride price (kalym) once existed in Kyrgyzstan and Kazakhstan. In this practice, a suitor who lacked the financial means to pay kalym to the woman's parents simply kidnapped her.
Today, if the bride gives consent, the practice is permissible and is similar to elopement in other countries; however, these days, without the woman's consent, the "groom" faces prosecution for kidnapping.
Still, in many remote villages men abduct women and force them into marriage, arguing that it is necessary to respect an ancient custom, law enforcement officials and activists say.
Local police meticulously initiate criminal proceedings when they receive such allegations, but most brides withdraw their complaints after reconciling with their future husbands, Stalbek Usubakunov, spokesperson for the Issyk-Kul Province police department, told Caravanserai.
"Many kidnapped girls don't go to the police," he said. "They make peace with their fate."
Many victims of the bride kidnappings do not understand that their rights are being violated, Munara Beknazarova, director of a Bishkek-based women's rights NGO, Open Line, told Caravanserai.
"At the same time, our constitution guarantees gender equality, since Kyrgyzstan is a party to many international human-rights treaties, including the Convention on the Elimination of All Forms of Discrimination against Women," she said.
Threat of domestic violence
In Kazakhstan and other Central Asian countries, domestic violence remains an acute social problem -- often as a hidden issue since many women remain silent.
The majority of victims of domestic violence are forced to stay with their abusers, Prokofyeva, the sociologist from Astana, told Caravanserai.
"Often a woman has nowhere to go; she has no financial means to support herself and children," she said. "When a tyrant husband threatens her or her children with physical violence if she tries to leave, she fears that he might act on his threat."
In Kazakhstan, the scale of domestic violence has increased in recent years.
Domestic violence cases in Kazakhstan rose in both 2016 (2.8%) and 2017 (4.7%), compared with the previous year, according to the General Prosecutor's Office, the Almaty Committee of the Kazakh Communist Party said at a round-table discussion in Almaty in March 2018.
About 400 women die each year from domestic violence in Kazakhstan, Aizhan Oshakbayeva, Human Rights Programme co-ordinator of the Almaty-based Soros Foundation-Kazakhstan, told Caravanserai last year.
Gender inequality and strict dress codes
When it comes to gender equality, Uzbekistan ranks below all the other Central Asian states.
For 2019, Uzbekistan scored 70.63 in the World Bank's "Women, Business and the Law 2019" index measuring gender discrimination, putting it among the bottom third of the world's nations and the lowest among Commonwealth of Independent States (CIS) members.
The share of women in management positions in government was 1.7% in 2017, while Uzbek men's wages exceeded those of women by 35%, according to the Uzbek government.
Women in Uzbekistan remain unprotected because relevant laws are not working, Nadejda Atayeva, president of the Le Mans, France-based Association for Human Rights in Central Asia, told Caravanserai.
"In addition, the difficult socio-economic situation in Uzbekistan worsens the position of women," she said.
Meanwhile, women in Tajikistan's deeply conservative society often live with a large number of restrictions.
As in Uzbekistan, women have fewer career opportunities; they may not meet with men before marriage; they frequently marry under duress; and they occupy the lowest level of the family hierarchy in the husband's house.
In addition, the state instructs Tajik women on how they should dress. Last year, the government's Committee on Women's and Family Affairs published a dress code manual that covers various styles of clothing for home, work, casual situations outside the home, national holidays and weddings.
"European-style" dresses, Muslim hijabs and face veils known as paranjas are "not recommended" or even prohibited outright, per the dress code.