TARAZ, Kazakhstan -- Kazakhstan began celebrating Ramadan this year with religious leaders encouraging good deeds.
"Ramadan is the month when you need to constantly perform good deeds. During the fast, a reward for every good deed is multiplied," Spiritual Administration of Muslims of Kazakhstan (DUMK) Chairman Supreme Mufti Serikbay kazhy Oraz said in an address published May 4.
Oraz called on Muslims to participate in charitable activities and to help mothers with large families and other vulnerable groups. He urged businesses not to raise prices on food and consumer goods during the holy month.
Oraz recalled when the Prophet Muhammad said, "The best of you is the one who is useful to his society and country."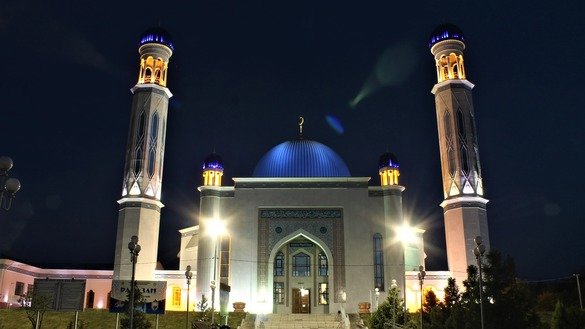 Many observers say this type of encouragement helps foster ethnic and religious tolerance, which is key in Kazakhstan's efforts to grapple with attempts by militants such as "Islamic State" (IS) to radicalise citizens.
Muslim leaders from Central Asian countries this year agreed to start Ramadan on the same day.
The holy month of Ramadan will end on June 5 with the celebration of Eid ul Fitr.