NUR-SULTAN -- A national forum called "Spiritual Values -- The Basis of Social Unity" brought together 500 imams of the Spiritual Directorate of Muslims of Kazakhstan (DUMK) from various regions of the country in Nur-Sultan.
Other attendees of the forum, organised by the DUMK on October 23, included state, public and religious figures, members of the DUMK Ulema Council and theologians.
"Our main value is the country's peace and tranquillity," DUMK Chairman and Supreme Mufti Serikbay kazhy Oraz said during the forum.
President Kassym-Jomart Tokayev sent a greeting to the participants in which he noted the importance of imams engaged in "spiritual and educational work".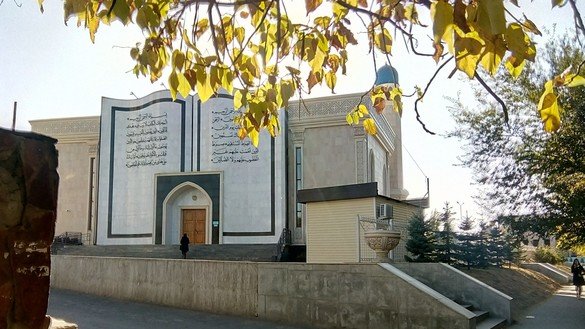 Focus on education, information
Addressing the forum participants, Minister of Information and Social Development Dauren Abayev focused on the fight against radicalism and extremism.
"We need to continue to work to protect our youth from radical ideology," he said. "Our main failing in this regard is poor work in remote rural areas."
Strengthening educational work in mass media and on social networks is essential, he said.
"In order to quickly resolve issues raised by city dwellers, we propose launching a website where they can leave questions for the supreme mufti," Abayev said.
The forum participants adopted two texts: a message to Kazakhs and a document on the "Seven Spiritual Pillars" for Kazakhs.
The seven are faith, patriotism, education, unity, diligence, refinement and fairness, according to a video posted by the muftiate.
"Education is an obligation in Islam" for both men and women, the imams emphasised.
This is the first time that Kazakhstan has adopted such documents, according to the Information and Social Development Ministry.
Preventive work
Kazakh imams together with the authorities are taking a two-pronged approach in the fight against recruitment by extremists: seize extremist materials and provide accurate information on religion.
In August, the DUMK created an NGO to protect university students from the influence of radical groups.
As a result of the DUMK's efforts, last year hundreds of radicalised Kazakhs returned to traditional Islam.
The spiritual directorates of Central Asian countries are also joining forces, understanding that they share common goals, including opposing radical ideology.
"Governmental outreach groups and clerics work with young people who are at risk and 'in the cross-hairs' ... of extremist recruiters," Taraz-based theologian Sanjar Suleimenov said.
Preventive work is "an important duty of imams", he emphasised.
"They have many opportunities to convey proper thoughts to the minds and hearts of youth," Suleimenov said. "The work must be carried out at all levels -- in the mosque, online and in personal conversations."