MOSCOW -- Russian lawmakers Tuesday (March 31) approved severe punishment for those convicted of spreading false information about the novel coronavirus in the country, yet pro-Kremlin media outlets continue to put lives at risk via disinformation campaigns aimed at worsening the crisis in the West.
If someone is found guilty of inadvertently causing a person's death or other grave consequences by spreading "intentionally false" information about life-threatening circumstances, he or she would face a fine of as many as 2 million RUB ($25,000) or up to five years in prison.
The measure includes punishment -- including a fine of up to 1.5 million RUB ($19,000) and up to three years in prison -- for harming someone's health through spreading false information.
The legislation imposes tough punishment -- including up to seven years in prison -- for violators of coronavirus quarantines.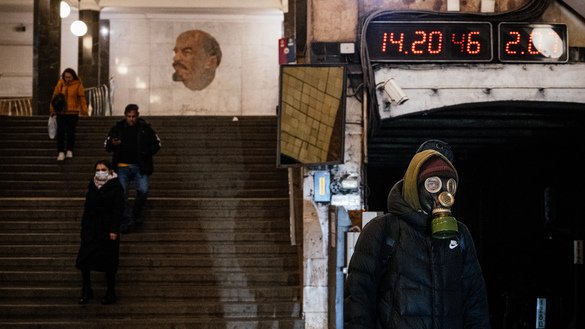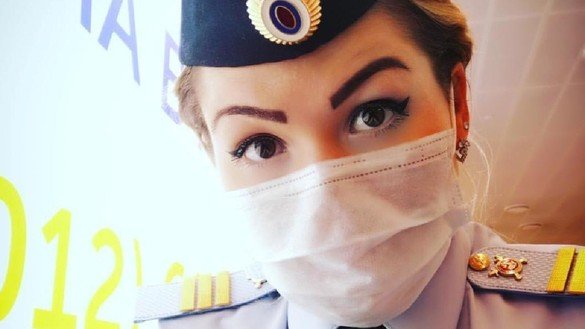 Russian President Vladimir Putin is expected to sign the bill.
Russia, which has a population of 144 million, so far has reported 2,777 coronavirus cases, including 24 fatalities, while the real number of the infected is believed to be higher.
Moscow, which has more than 12 million inhabitants, went into lockdown on Monday (March 30), and more than a dozen regions moved to introduce similar steps to curb the coronavirus outbreak.
Promoting false news abroad
The new punishments come even as the Kremlin is promoting disinformation about COVID-19 in order to fan a crisis by undermining public trust in the West in healthcare systems, say officials and analysts in the West.
The European Union (EU)'s Stratcom East task force, which tackles disinformation emanating from Russia, said in March that it had identified almost 80 cases of disinformation about the coronavirus since January 22.
Thousands of Russian-linked social media accounts have embarked on a co-ordinated effort to spread alarm about the virus, say US officials.
The strategy is to pump out dozens of different, sometimes contradictory, narratives to sow confusion and fear.
"We're still seeing the Kremlin continue its reckless attempts to propagate disinformation," said Lea Gabrielle, the coordinator of the Global Engagement Center on March 27, according to AFP.
Examples include the notion that the coronavirus is a biological weapon deployed by China, the United States or the United Kingdom; that it originally broke out in the United States rather than in China; or that the virus is an instrument to impose totalitarian rule.
Pro-Kremlin sources are not authoring the theories themselves, say researchers working with the task force, but instead are picking up and amplifying conspiracy theories originating elsewhere, such as China and Iran.
Disinformation from outside the EU, including "from Russia or from providers which are based in Russia or linked somehow to pro-Kremlin sources", has surged, said EU spokesman Peter Stano.
The EU is working closely with its member states, NATO and the G7 to crack down on disinformation, Stano said.
The public should turn to reliable, trustworthy sources for information, Stano said.
"Whoever is spreading the disinformation is essentially playing with people's lives," he said.
Is Putin infected?
Coronavirus might already have stricken the very top of the Russian leadership.
Putin has decided to handle his duties remotely, the Kremlin said Wednesday (April 1), after the director of the country's main coronavirus hospital tested positive following a meeting with the president.
Denis Protsenko, who met with Putin last week as the Russian leader visited the Kommunarka hospital in Moscow, said Tuesday he had been infected with the coronavirus but was feeling well.
"The president prefers these days to do everything remotely," Kremlin spokesman Dmitry Peskov told journalists, shortly before Putin was due to hold a cabinet meeting by videoconference.