WASHINGTON -- The Kremlin employs five "pillars of disinformation" to create an ecosystem in which a combination of platforms and tactics reinforce each other to amplify false narratives across the internet, said a US government report Wednesday (August 5).
"The Kremlin bears direct responsibility for cultivating these tactics and platforms as part of its approach to using information as a weapon," said the US State Department's Global Engagement Centre, which is in charge of studying and countering foreign propaganda.
The Kremlin "invests massively in its propaganda channels, its intelligence services and its proxies to conduct malicious cyber activity to support their disinformation efforts, and it leverages outlets that masquerade as news sites or research institutions to spread these false and misleading narratives", the report said.
One favorite topic is the coronavirus pandemic, with Russian sites active in promoting unfounded narratives that COVID-19 was planted by the US Central Intelligence Agency or by billionaire-turned-philanthropist Bill Gates.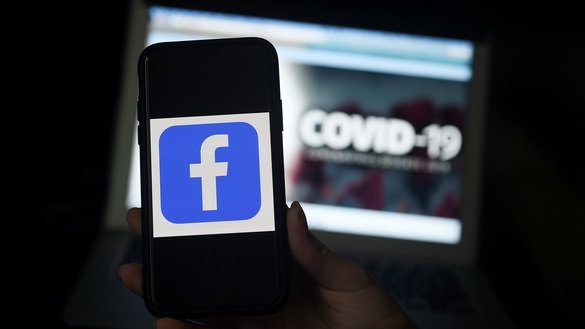 In one example, the study pointed to the Strategic Culture Foundation, an online journal that it said promoted "obscure Western fringe thinkers and conspiracy theorists" and formed foreign partnerships.
"When one of these proxy sites is publishing information, it's murky as to where it's actually coming from," said Lea Gabrielle, head of the Global Engagement Centre.
"Russia tries to hide its affiliation with these different proxy sites, and that's what makes them effective," she told reporters.
"It's difficult for just the average person who is online to look at these sites and know that it's actually Russian disinformation."
Pillars of disinformation
The report highlights five "pillars of Russian disinformation".
"These are: Number one, official government communications; number two, state-funded global messaging; three, cultivation of proxy sources; four, weaponisation of social media; and the fifth pillar is cyber-enabled disinformation," said Gabrielle.
This full combination of platforms and tactics constitutes an ecosystem in which the different elements reinforce each other, she said.
"The interaction between the different elements creates a media multiplier effect that amplifies false narratives," she added.
"This ecosystem reflects both the sources of disinformation and propaganda -- official government statements, state-funded media outlets, proxy websites, bots, false social media personas, cyber-enabled disinformation operations, etc. and the different tactics that these channels use," said the report.
In addition to the Strategic Culture Foundation, the report cites six other proxy sites and organisations that "occupy an intermediate role between the pillars of the ecosystem with clear links to Russia and those that are meant to be fully deniable."
They include the following: Global Research, a Canadian website with a "large roster of fringe authors and conspiracy theorists".
New Eastern Outlook, "a pseudo-academic publication of the Russian Academy of Science's [sic] Institute of Oriental Studies that promotes disinformation and propaganda focused primarily on the Middle East, Asia, and Africa".
News Front, a Crimea-based, Kremlin-linked disinformation and propaganda outlet with the self-proclaimed goal of providing an "alternative source of information" for Western audiences.
Analysis and Intelligence (aka SouthFront), a multilingual online disinformation site registered in Russia that focuses on military and security issues.
Katehoz, a Moscow-based quasi think-tank that is a proliferator of virulent anti-Western disinformation and propaganda via its website, which is active in five languages and led by individuals with clear links to the Russian state and to Russian intelligence.
And Geopolitica.ru, a platform for Russian ultra-nationalists to spread disinformation and propaganda targeting Western and other audiences.
On Twitter, users tweeted or retweeted material of the seven sites 173,000 times from April through June, the study said.
Britain, not Russia, appeared to be the top source of Twitter activity involving the suspicious material, it said.
Targeting Central Asia
The sites' propagation of false narratives, including one that the United States created the coronavirus, furthers "Russia's general aims of questioning the value of democratic institutions, and of weakening the international credibility and international cohesion of the United States and its allies and partners," the report said.
The Kremlin has directed such efforts at Central Asia in the past.
On July 9, Vzglyad, a Russian online newspaper, published an article citing a story by TASS that claimed an "unknown infection" with a death rate higher than that of the coronavirus was spreading in Kazakhstan. The Russian government owns the TASS news agency.
Some visitors to Vzglyad's website, using a rhetorical style reminiscent of the Kremlin's "troll factory", left offensive comments about Kazakhstan.
The majority of them baselessly claimed that the source of the "novel virus" was the Central Reference Laboratory in Almaty, which was established with financial backing from the United States.
The next day, July 10, the Kazakh Ministry of Healthcare announced that the reports about the "unknown virus" in Kazakhstan were false.
At a news conference in Geneva on July 10, Michael Ryan, executive director of the World Health Organisation's Health Emergencies Programme, debunked the reports, saying that the pneumonia in Kazakhstan most likely stemmed from the coronavirus.
Meanwhile, Twitter on Thursday (August 6) unveiled new steps to prevent the spread of content from "state-affiliated media" used to advance a government's political agenda -- a move affecting key outlets from Russia and China.