ALMATY -- The six-week war this fall pitting Azerbaijan against its breakaway Nagorno-Karabakh (NK) region and Armenia turned into a litmus test for Turkish and Russian weapons, with Russia underperforming, analysts say.
NK, populated almost entirely by ethnic Armenians and supported by neighbouring Armenia, depended on Russian air defences, while Azerbaijan unleashed a swarm of Turkish and Israeli drones.
During the war, troops from NK and Armenia suffered crushing defeats, just as other clients using the same Russian equipment suffered devastation from Turkish drones in Syria and Libya earlier this year, as reported by Radio Free Europe/Radio Liberty and other media.
The drubbing of Russian hardware on multiple fronts all year long has made the Kremlin's past boasts of "unprecedented" and "invincible" weaponry sound even hollower than usual.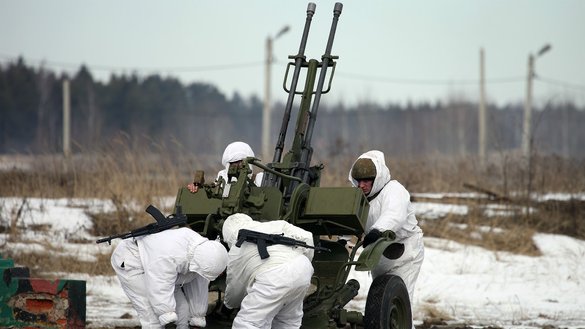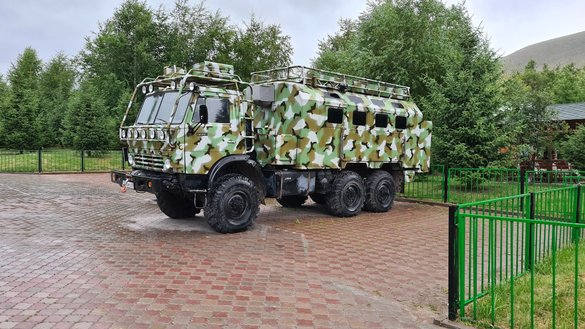 Armenian and NK armed forces are mainly fitted out with military equipment and weapons from Russia, including S-300 anti-aircraft missile systems, which the Russian media celebrate as an effective defence against an air attack.
Armenia belongs to the Collective Security Treaty Organisation (CSTO), a military bloc under Moscow's oversight that covers Eurasia. The other members are Russia, Belarus, Kazakhstan, Kyrgyzstan and Tajikistan.
Armenia's membership in the CSTO and long-time dependence on the Kremlin caused it to favour Russian weapons, to its detriment.
'Drone killers' fail
Azerbaijan used its oil wealth to outspend Armenia militarily after losing the first war in NK, which ended in 1994. It heavily purchased weapons from Turkey, including Bayraktar drones, which it used in this year's battles.
These drones demonstrated their decisive advantage over the Russian S-300s, which no longer seem like the technological marvels claimed by the Kremlin.
In the first three days of fighting, which broke out September 27, Azerbaijani forces destroyed or knocked out of action about 130 Armenian or NK tanks or other armoured vehicles, about 25 air defence systems, and many other kinds of military equipment, the Azerbaijani Defence Ministry said in a statement.
Two weeks later, Baku circulated a video showing the destruction of an S-300 anti-aircraft missile system used by the Armenian army, and on November 9 the world saw a precision strike by Azerbaijan destroy another crown jewel of the Russian military-industrial complex: the Tor-M2KM anti-aircraft missile system.
Turkish drones deployed by Azerbaijan routinely blew up Russian air defence systems and the Armenian and NK troops depending on them.
"Judging from the video that was posted, even when it was practically at point-blank range, the Tor-M2KM anti-aircraft missile system did not detect the targets [the drones] it was designed to fight," one analyst told Avia.pro, a Moscow-based news agency that covers military topics.
"It's not clear how or why this happened, but this is one of the most advanced anti-aircraft missile systems in the world, and it's meant specifically to combat drones."
Discussing modern Russian air defence, analysts noted the vulnerability of the Russian S-400 anti-aircraft missile system, which is the successor to the S-300.
"Turkey has ... made it clear that the S-300 can be contended with. Considering that the S-400 is based on the S-300, it's logical to suppose that the Triumphs [S-400s] have similar vulnerabilities, and that fact greatly undermines Russian defence capability," an Avia.pro analyst pointed out.
Doubting Moscow's weapons
The shortcomings of Russian military equipment have led observers to question the value of the weapons Moscow delivers to Central Asian countries.
Kyrgyz forces have deployed outdated Soviet hardware, some of it made in the 1960s and 1970s, in Batken Province, where a border dispute with Tajikistan has led to occasional shootouts, according to a soldier stationed there.
"Russia is sending us equipment that it would never use," he said on the condition of anonymity. "It needs to be scrapped, not used in actual combat."
Neighbouring Kazakhstan, which is more prosperous, aspires to update its defences with modern equipment, but the Russian regime apparently is promoting its interests in the country through friendly Kazakh officials.
The result is the same: obsolete equipment for a Central Asian state.
Kazakh authorities in January were investigating a number of Kazakh military officials for lobbying to buy 30 obsolete Russian BTR-80 armoured personnel carriers, Vladimir Severny, a military correspondent for the Almaty newspaper Caravan, reported at the time.
This model was "developed by Soviet designers in the 1950s", he said.
"If even the former commander of Russia's Ground Forces, Col. Gen. Aleksander Postnikov, has openly criticised these conceptually obsolete models [the BTR-80s] ... which, according to their own specifications, 'have long been unsuitable for use in modern hybrid wars', why should Kazakhstan clutter up its armed forces with equipment from the last century?" Severny wrote.
The outdated armaments the Kremlin is foisting on Central Asia are not the best solution for an emergency, said Yuri Poyta, head of the Asia-Pacific Section of the Centre for Army, Conversion and Disarmament Studies in Kyiv, Ukraine.
"Such weapons could be used more or less effectively in limited-scale, medium-intensity combat against ... weak states or against illegal armed groups," he said.
Nowadays, what matters are "modern equipment for reconnaissance, control and target illumination; unmanned robotic vehicles and precision-guided weapons", he said.