Tehran continues to issue a stream of threats toward the United States and its allies in the region a year after the Iranian regime lost one of its most influential military commanders.
Immediately following the US strike that killed Islamic Revolutionary Guard Corps (IRGC) Quds Force commander Maj. Gen. Qassem Soleimani in Baghdad last January 3, Iranian leaders called for bloody revenge.
Iranian Supreme Leader Ayatollah Ali Khamenei and President Hassan Rouhani warned of "severe revenge".
The Supreme National Security Council, Tehran's top security body, said the United States would "face severe vengeance... in the right place and time".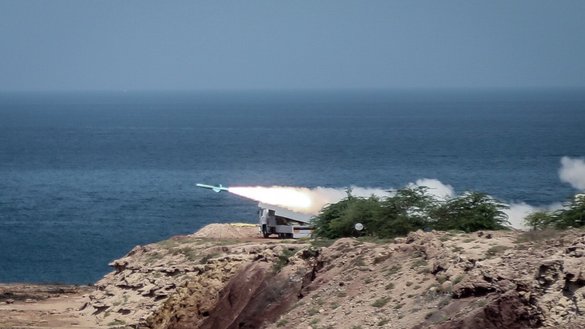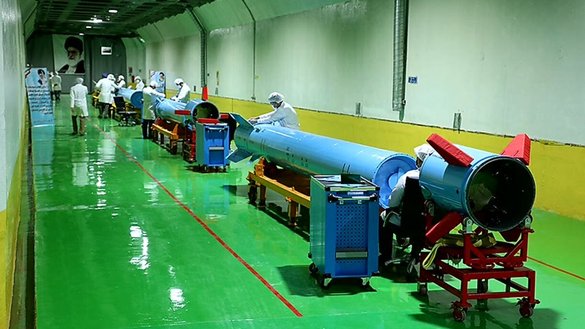 Tehran will "exact terrible vengeance upon America", Mohsen Rezai, former commander of the IRGC, now secretary of the country's Expediency Discernment Council, wrote on Twitter.
"Definitely there will be revenge, a harsh revenge," said Iranian Ambassador to the United Nations Majid Takht Ravanchi.
Iranian army chief Maj. Gen. Abdolrahim Mousavi went so far as to say the United States lacked the "courage" to initiate a conflict.
After all the dramatic rhetoric, the regime's "decisive response", as Rouhani termed it, came on January 8 when it fired 22 missiles on two bases housing US and other foreign troops in Iraq.
The missiles caused minimal material damage.
The same day, just hours after the Iranian regime launched its missile strikes in Iraq, the Iranian military shot down Ukraine International Airlines Flight 752 in what Rouhani days later admitted was a "catastrophic mistake".
Stirring chaos in the region
"Iran and its militias [used Soleimani's assassination] as a pretext to justify their attacks on US and Western interests," said France-based Ghazi Faisal Hussein, head of the Iraqi Centre for Strategic Studies.
While Iran's military, including the IRGC, is unable to confront the United States directly, Iran has continued its "chaos-inducing activities" in the region, he said.
These activities include "instructing its proxies in Iraq to launch missile attacks on international diplomatic and military missions and providing support to its armed groups... such as the Lebanese Hizbullah group and the Houthis [Ansarallah] to stir up problems in Lebanon, Syria, Yemen and the rest of the countries of the region", he said.
Tehran is proceeding with its expansionist strategy by turning the region into a battlefield, thus threatening security and undermining the prospects for stability, peace and development, Hussein said.
However, the threats and problems posed by Iran "might have been more serious and dangerous had Soleimani not been killed", he said.
Persistent threats
Brig. Gen. Esmail Qaani took over as commander of the IRGC Quds Force shortly after Soleimani's death.
He has largely provided continuity of the plans set in place by his predecessor, as expected, but he has struggled to fill Soleimani's shoes.
Soleimani was widely perceived to be the most powerful man in Iran after Khamenei.
He was an extraordinary figure in that he answered to no one except Khamenei, military and strategy analyst Hatem al-Falahi said.
He was seen as very powerful by virtue of his close and trusted relationship with the supreme leader, and was able to parlay this influence into building a vast network in the region of pro-Tehran agents who followed his orders, he said.
Although Qaani is not likely to achieve Soleimani's status inside or outside the country, Iran continues to threaten the region with its expansionist agenda.
Iran "has no intention" of changing its behaviour or ceasing its terrorist activities, said political analyst Ahmed Shawki.
"The IRGC continues to support militias to carry out provocative attacks and directs its affiliates to foment unrest outside its territory in a message of defiance to the world and affirmation that its strategy has not been affected by Soleimani's absence," he said.
Heavy price for attacks
In the year since Soleimani's death, Tehran has tried to "absorb the shock of losing one of the key leaders of its terrorist project by spurring its groups to mobilise and step up their operations", Shawki said.
Recent US sorties over Gulf waters and the deployment of additional materiel come within the framework of preparing for any potential offensive action by Iran or its militia groups, which have resumed threats in the wake of the assassination of top Iranian nuclear scientist Mohsen Fakhrizadeh near Tehran on November 27.
A former member of the IRGC, Fakhrizadeh was deputy defence minister, head of the ministry's Organisation of Defensive Innovation and Research, and a founder of Iran's nuclear programme.
No group or government has assumed responsibility for the assassination, but Tehran has blamed its usual foes: Israel, the United States, Saudi Arabia and the People's Mujahedin Organisation of Iran, a political-militant organisation that advocates overthrowing the Islamic Republic's leadership and installing its own government.
Iran-backed militias have also continued to launch attacks on US interests in Iraq and the region ahead of the anniversary of Qassem Soleimani's killing, including rocket attacks on the US embassy in Baghdad on December 20.
Any further Iranian miscalculation or provocation could have devastating consequences, military sources say, after US President Donald Trump warned he would "hold Iran responsible" for any fatal attack on US citizens in Iraq.
If the Iranians "launch any attack, the response will be harsh and firm and they will pay a heavy price for... engaging in activities that aggravate the situation in the region and plunge it into a cycle of violence and conflicts", Shawki said.
The IRGC and its regional militias pose a serious threat to the region with or without Soleimani, said Iraqi military and strategy expert Alaa al-Nashou.
"While it is true that the man provided great services to the Wilayat al-Faqih [Guardianship of the Jurist] regime, was responsible for many of the crises that Iraq and the countries of the region are still going through, and played a pivotal role in engineering Iran's hostile policy, [Soleimani's] capabilities and role were aggrandised [for intimidation purposes]," he said.
The environment one year after Soleimani's demise "does not seem to have changed much, as the Iranians and their allies are continuing to create problems and tension not only in the region, but also in all parts of the world", he said.