ALMATY -- Kazakhstan has released a new video project -- "10 Lessons from Jusan" -- that tells the stories of 10 women who experienced untold horrors living under the "Islamic State" (IS) in Iraq and Syria.
The women went to IS-controlled territory in 2013, but quickly learned the Islamic utopia they were seeking was a farce.
Each of the videos, which range from about one to two minutes, tells one woman's story.
The first video was posted on Instagram on April 1, and the others are being posted in sequence. They are also being shared on other social networks and websites including Kazislam.kz and Mazhab.kz.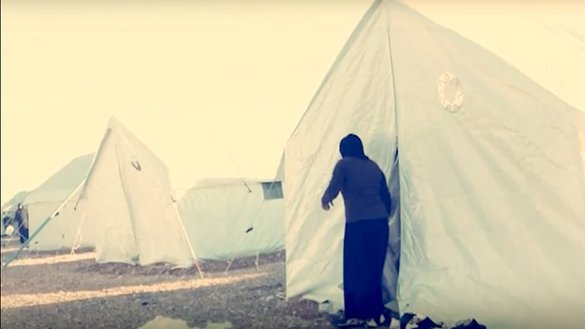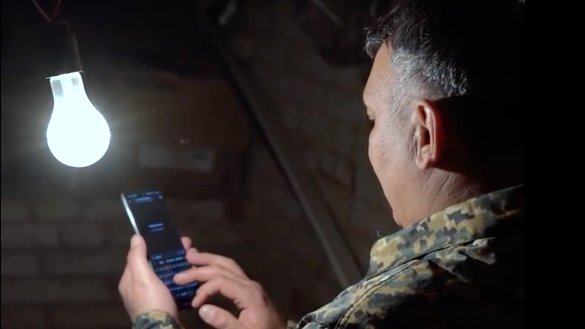 Eventually all the videos will be available in Russian, Kazakh and English.
Work on the project began last December. The Committee on Religious Affairs of Kazakhstan's Ministry of Information and Social Development examined the videos for theological accuracy.
The European Union is funding the project through Internews.
Uniquely powerful stories
Of the Central Asian countries, Kazakhstan is home to the largest number of citizens repatriated from hotbeds of terrorist activity, said Gulnaz Razdykova, director of the Pavlodar Centre for Analysis and Development of Interfaith Relations (TsARMO).
Razdykova is a rehabilitation therapist and began working with repatriated women when they were brought to Aktau from Syria in 2019. She worked with Internews to bring the women's stories to the public.
"Now is the first time these women are ready to speak openly -- a year or two ago, this project would have been impossible because it's only now that these poor mothers are ready to get in front of a camera and speak publicly about their pain," Razdykova said.
"These repatriated women talk about the psychological and theological strategies that recruiters use," she said.
Stories from those who personally survived the horrors of IS are uniquely powerful, said Razdykova.
"When a scholar or journalist talks about the threats of extremism, it doesn't carry the same weight as the stories that the victims of radicals and terrorists tell about the horrors they encountered," she said.
The stories of these women "will help stop young people who may now hold radical views", she said.
Death, brutality and shame
One of the women featured in the videos is Nuraim, who said her husband was drawn to the ideas of IS, so he brought her and their six children, aged 3 to 18, to Syria in 2013.
"First my oldest son was killed," she said in the video. "Then my husband."
"One night a bomb hit the house where my younger kids were staying," she said. "Now I am alone."
Nuraim has one surviving granddaughter, who was born in Syria and with whom she returned to Kazakhstan in 2019 under Operation Jusan.
Another woman, Roza, tells the story of how she went to Syria to try to bring home her radicalised daughter Gulsum.
Gulsum and her newborn son were killed when a bomb hit the house that they inhabited. Roza was then stuck in IS-controlled territory for two years before her repatriation.
"You can survive, but the loss of family is unbearable," she said. "Time doesn't heal those wounds."
Another participant in the video project is Asel Igubayeva, who now lives in Pavlodar.
In late 2013, with a young child and pregnant with her second, she followed her husband to Syria.
"That happened after 150 Kazakhs went to Syria," Igubayeva told Caravanserai. "My husband and I thought something important for Muslims was happening there. We wanted to go and study Islam and how the Prophet Muhammad lived, see the Arab world, live in it, and dress in Muslim clothing."
The family lived in IS-held territory in al-Raqa, Syria, and Mosul, Iraq, and sometimes in small villages, for five years.
During that period, Igubayeva said, she witnessed much death and brutality and many violations of Islamic teachings.
After her husband was killed, she and her two children made their way to a Kurdish-run camp, from which the Kazakh authorities repatriated them to Aktau in May 2019.
"I felt ashamed before my relatives and neighbours," she said. "People had too much negativity toward those who left, especially because many rumours were circulating about women, such as that they get married more than once."
Helping other women
Last June, Igubayeva set up an Instagram account and posted about her life in Syria, her husband and children, and why she wanted to return to Kazakhstan.
She was anxious about how viewers would react, but her fears proved unjustified.
"Some of them would send me direct messages saying that their relatives were also in Syria and asking if I knew them, while others were interested in whether there was truly an Operation Jusan, but no one criticised or insulted me," Igubayeva said.
"I wanted to be a part of this video project because I have friends who remain in the Kurdish camp. Maybe my story will help residents of the countries they are from to understand how frightening it is for women in Syria, and how they are tired of war, and maybe they will be brought home," she said.
One more thing Igubayeva said she wanted to share with the Central Asian audience is the importance of the rehabilitation process and what kind of opportunities one can gain after undergoing treatment.
Igubayeva now volunteers at TsARMO, where she helps women in challenging life situations and Kazakhs who lost relatives in Syria.
Repatriating Central Asian citizens
Kazakhstan was the first country in Central Asia to repatriate its citizens from Syria.
Under Operation Jusan (Bitter Wormwood), the government has brought home 188 women, and their gruelling experience living among militants offers a wealth of empirical material.
Since 2019, there have been five Operation Jusan repatriations of Kazakhs from Syria and Iraq, mostly women and children.
"All in all, we repatriated over 700 nationals," Kazakh Deputy Foreign Minister Yerzhan Ashykbayev said in a January 8 video discussion hosted by the Washington-based Atlantic Council.
The repatriated included more than 490 children, 187 women and "33 men -- all of whom are foreign terrorist fighters and all of whom were prosecuted", he said.
In the most recent operation in February, Operation Jusan-5, Kazakhstan repatriated four men, one woman and seven children, two of whom were orphaned.
Other Central Asian countries have brought back some of their citizens, prioritising the repatriation of children above that of women and men.
Uzbekistan has repatriated more than 318 Uzbek women and children from Syria and Iraq in three installments, Uzbek ambassador to the United States Javlon Vakhabov told the US Public Broadcasting Service in April.
A charter plane March 16 repatriated 79 Kyrgyz children living in Iraq, according to Radio Free Europe/Radio Liberty. The children's mothers are all in prison in Iraq.
As of January, Tajikistan was working to repatriate more than 200 women and children from Kurdish-run camps in Syria, Tajik ambassador to Kuwait Zubaidullo Zubaidzoda told Caravanserai. However, reports on the number of actual returnees is not available.
Turkmenistan has not commented on the number of citizens who joined IS or who may have returned.