BEIJING -- In a notable first, a Chinese official last week publicly acknowledged concerns over the effectiveness of Chinese-made jabs amid a potential plan to boost the efficacy of the nation's coronavirus vaccines.
As China forges ahead in its mass vaccination campaign and exports its jabs around the world, the admission that there might be an efficacy problem could hamper the regime's "vaccine diplomacy" strategy, observers say.
Gao Fu, head of the Chinese Centre for Disease Control and Prevention, told a conference in Chengdu on April 10 that the agency was "considering how to solve the problem that the efficacy of existing vaccines is not high", local media reported.
He said the current vaccines, including doses from Sinovac and Sinopharm, "don't have very high rates of protection", the BBC reported.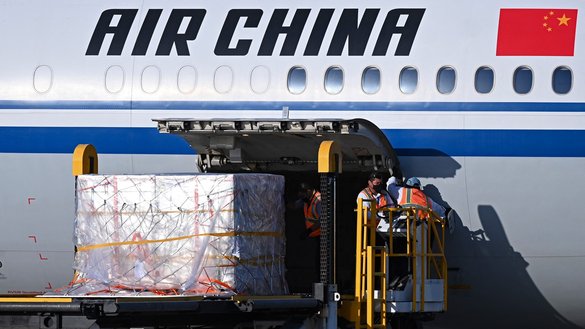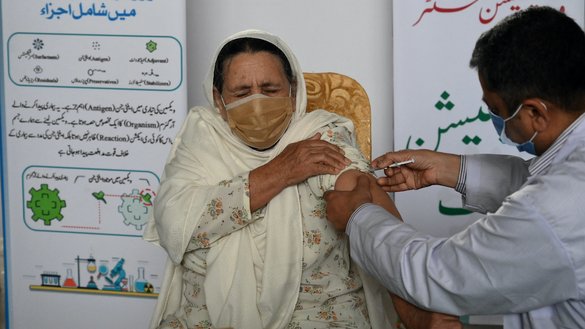 China has four conditionally approved vaccines, whose published efficacy rates remain behind rival jabs by Pfizer-BioNTech and Moderna, which have 95% and 94% rates, respectively.
Gao proposed mixing different vaccines as well as changing the number and quantity of doses, or the interval between them.
Gao's comments were quickly censored on social media inside China, according to Yanzhong Huang, a senior fellow for global health at the Council on Foreign Relations.
"It is the first time ... a government official publicly admitted that the protection rate is a concern in the vaccination drive," he told the Financial Times.
Reshaping the narrative
Any changes in the administration of Chinese-made vaccines would have major ramifications for the dozens of countries Beijing is supplying as part of its efforts to provide what officials call a "global public good".
China is exporting its COVID-19 vaccines to 27 countries and providing free "vaccine aid" to 53 countries in need, Foreign Ministry spokesperson Wang Wenbin said in late February.
"Some of [the vaccine doses are] donated, some of them sold and some of them sold with debt financing associated with it," Krishna Udayakumar, founding director of the Duke Global Health Innovation Centre at Duke University, told the Associated Press in March, speaking about China's "vaccine diplomacy".
The Chinese regime has not provided a full list of the countries receiving Chinese-made vaccines through any of the supply schemes.
Critics see such "aid" as part of Beijing's campaign to reshape the pandemic narrative away from its early outbreak in Wuhan and belated acknowledgment of the crisis to a story of the country's success and "heroic deeds" in stopping the virus spread.
As of March, China had exported 40 million doses of its coronavirus vaccines around the world, mostly to developing countries, the Financial Times reported.
The supply of vaccines to countries unable to secure more expensive vaccines or those in greater demand is a key element of Beijing's attempt to rewrite history.
But China's vaccine diplomacy efforts will be only as effective as the quality of the product it is offering.
Not enough is known about the efficacy of Chinese-made jabs to make a proper assessment, say global health analysts.
"We have little information on how effective these vaccines are," Peter English, a retired communicable disease control consultant at Public Health England, told the Financial Times.
Unlike other vaccine producers, Chinese manufacturers have not published phase 3 trial data, raising questions about the transparency and accuracy of the efficacy rates.
Profits first
"China didn't take preventive measures to stem the tide of the coronavirus in its earlier stages and has been making a profit by selling low-quality ventilators, [test] kits and personal protective equipment," said Dr. Muhammad Salim, a medical scholar at the Pakistan Institute of Medical Sciences Islamabad, last August.
"[China] now wants to earn money from vaccines when the pandemic is nearing its end," he said.
China exported more than 220 billion face masks, 2.3 billion pieces of PPE and one billion test kits last year, the Chinese Ministry of Commerce said in January.
The exports were "an important contribution to the global fight against the epidemic", Qian Keming, Chinese vice-minister for commerce, said at the time.
That sentiment rings hollow to critics who say Beijing has exploited the pandemic to revamp its economy.
Mask exports alone in 2020 were worth $52.6 billion, a customs official said earlier in January.
While most of the world's economies have struggled for more than a year as the COVID-19 pandemic decimated businesses and cost countless jobs, China was the only country to report record growth in 2020.