HERAT -- While Taliban leaders have been cozying up to Beijing in hopes of receiving cash and international legitimacy, group members on the streets of Afghanistan are expressing outrage over China's suppression of a widely trusted Koran application and its oppression of Muslims in Xinjiang.
Last month, Apple removed the Quran Majeed app from its App Store in China, disabling it for millions of users.
The app is "trusted by over 25 million Muslims globally" who use the app to read or listen to recitations of the Koran, keep track of prayer times, locate the direction of the Qibla (Mecca), and watch live coverage of the annual pilgrimage rituals in Mecca and Medina, among other functions, according to the company.
Beijing used a law that requires a permit authorising the distribution of books or magazines online in China as a loophole to ban the app, depriving Muslims of their religious freedom and rights.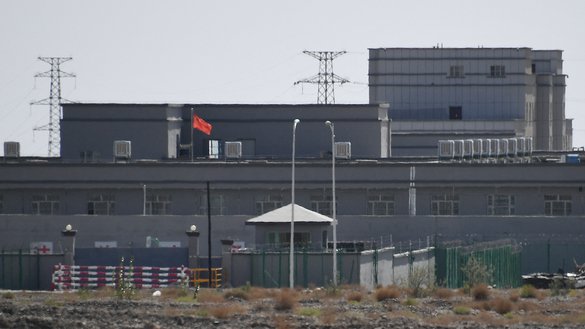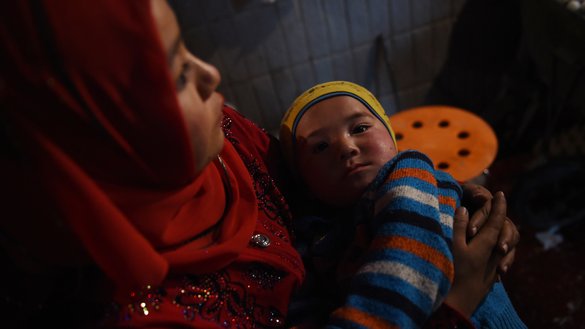 The best way to free Muslims from Chinese government oppression and brutality is to stage an uprising against this fascist regime, said Hamza Mahajir, a member of the Taliban in Herat city.
The Chinese government's ban of the Koran app "is a crime and Muslims around the world will neither tolerate nor remain silent about it", he said in clear contrast to the Taliban leadership's silence.
"China is openly insulting Muslims' virtues and sanctities, and [the regime] persecutes its Muslim population," Mahajir said. "The time has come for jihad against the Chinese government."
"Muslims around the world must mobilise resources and launch a holy war against the Chinese regime," he said. "Unless we use force to suppress the Chinese Communist regime, the country will never stop committing brutal crimes against its Muslim population."
"The best weapon to prevent the Chinese regime's atrocities and torture against Muslims in [China] is to stage jihad," he added.
These sentiments, which are echoed by many Taliban fighters, stand in contrast to the group's leadership which has shown to be willing to overlook China's atrocities against Muslims in Xinjiang, which rights groups, Western governments, and many Muslims say amount to genocide.
Chinese oppression
In the Muslim-majority Xinjiang region, Chinese authorities have imprisoned more than one million Uighurs and other Muslims -- including ethnic Kazakhs and Kyrgyz -- in as many as 400 detention facilities that include "political education" camps, pretrial detention centres and prisons.
Millions more live under tight supervision and control.
Independent investigations and interviews with former inmates indicate physical and psychological torture, brainwashing, systematic rape, forced sterilisation of Muslim women, forced organ harvesting, sexual abuse and other horrors.
China is an enemy of Muslims and the regime has committed severe atrocities against its Muslim population throughout history, said Hamidullah Ghafari, a Taliban member in Herat city.
"The Chinese government is sterilising Muslim women so that they will not have children," he said. "It continues to massacre Muslims to achieve its long-term ambition of eradicating Islam in this country."
It is incumbent on all Muslims to rise up against the Chinese government's oppression of Muslims and not allow Muslims to be tortured any further, Ghafari said.
He warned that if the Chinese government's subjugation of Muslims continues, all Muslims will rise and act against it.
Chinese Muslims must stand against their government and use all their capacity to fight for their rights and religious privileges, said Omar Mutasim, another Taliban member in Herat city.
"We urge the Chinese government to stop humiliating and suppressing Muslims in their country; otherwise, they will face an uprising by Muslims around the world," he said.
Friendship with China 'impermissible'
Religious scholars, in response to the continued denial of Muslim religious freedom in China and the deletion of the Quran Majeed app, have declared Muslim countries' friendship with the Chinese regime to be impermissible.
"The People's Republic of China forcibly holds Muslims... in detention centres and tortures them ruthlessly," said Mawlawi Ehsanullah Hedayat, a cleric in Herat. "This oppression must end, and the Chinese Muslims, like other human beings, must live a normal life."
He called on all Muslim countries to cut ties with China and build an alliance to end the Chinese government's harassment and injustice.
"Any friendship and intimacy with a government whose hands are stained with the blood of Muslims are forbidden," Hedayat said.
The Chinese government has been imposing the worst and most inhumane punishments on Muslims, said Maulana Khalil Ahmad Niazi, a religious scholar in Qala-e-Naw, capital of Badghis province.
"The friendship of Islamic countries with the Chinese government, which is involved in the killing, sexual exploitation, torture and displacement of Uighur Muslims, is a great sin," he said.
"While Uighur Muslims are deprived of their basic human rights, the Chinese government seeks to build friendships with Islamic countries," Niazi said. "We urge all Islamic countries to pressure China not to oppress its Muslim population anymore."
Silence towards China
The silence of most Muslim countries and their refusal to condemn the Chinese regime's oppression of Uighur Muslims are unforgivable, said Jamshid Alizada, a resident of Herat.
Alizada questioned the Taliban and the Iranian regime's silence over the massacre of Muslims by the Chinese government since they both claim to have Islamic governments and have professed their support of Muslims around the globe.
"The Islamic Emirate should not accept China's scant humanitarian assistance and, in order to have good relations [with Afghanistan], China must guarantee that it will no longer violate [Chinese] Muslims' rights," Alizada said.
Faiz Mohammad Kakar, a resident of Zaranj, capital of Nimroz province, also expressed outrage at Muslim countries' silence.
"I urge all Islamic countries to stand up at various platforms, including the United Nations, and take immediate action against the tyranny and injustice of the oppressive Chinese government," he said.
"We expected the Islamic Emirate to raise its voice in support of the innocent Chinese Muslim community, but unfortunately it remains silent," Kakar said.