The increasing number of protests in countries across the world over growing Chinese influence is sending a stark warning to Central Asia, where Beijing is attempting to gain more economic, political and military influence.
Recent incidents in Iraq and Pakistan, where many regard Chinese influence as exploitative and self-serving, serve as prime examples.
Iraqi discontent
Late last month, militants attacked a Chinese oil services company in Dhi Qar province, Iraq, an incident that followed weeks of protests in the province, where locals are demanding jobs and services and an end to rampant corruption.
More than 10 million Iraqis have fallen below the poverty line, said political analyst Alaa al-Nashou, with unemployment running high as a result of corruption, bad policies and political conflicts.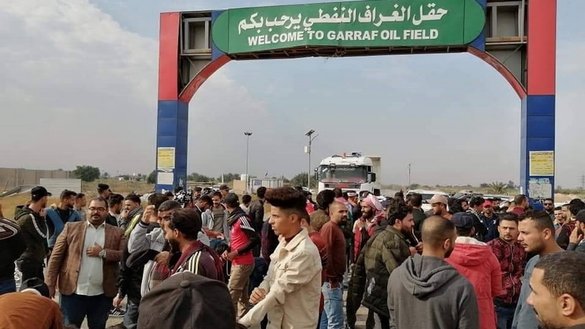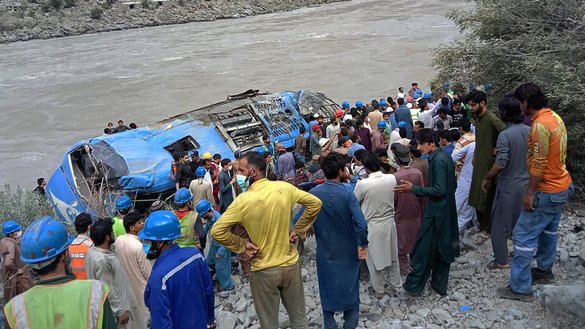 "Residents today are disappointed by the arrival of foreign companies that invest [in Iraq] but do not provide jobs in those projects for the national workforce," he said.
This failure to hire local employees violates most contracts, which stipulate that 40% must be hired from the local workforce, al-Nashou noted.
"China is seeking to expand its foothold in Iraq by implementing investment projects that primarily serve its economic goals," he said, noting that China is racing to secure foreign investments so it can boost its international standing.
Beijing is ready to do anything to secure its strategic interests, without any regard for the interests of other peoples, al-Nashou said.
Iraqis reacted with concern too when their government signed a deal with Beijing on December 16 to build 1,000 schools in the country, to be paid for with oil sales.
They fear China will exploit the situation, and the goodwill such projects generate, to gain a bigger foothold in the Iraqi economy, from which it will seek to reap the benefits of its investment for years to come.
Protests in Pakistan
In Pakistan, similar protests are breaking out as self-serving Chinese economic projects take over the landscape.
Beijing over the past few years has inked deals with Pakistan for several multi-billion-dollar infrastructure projects, raising concerns over Chinese influence and creating resentment with China's practice of paying its nationals more than Pakistani workers.
Pakistan's port city of Gwadar is expected to be a major part of China's Belt and Road Initiative (BRI).
Thousands of residents there have been taking part in the "Give Gwadar its rights" campaign since November 15, demanding an end to illegal deep-sea fishing by local and Chinese trawlers and the harassment of locals at security checkpoints leading to projects part of the China-Pakistan Economic Corridor (CPEC).
The protesters have also demanded an end to water and electricity shortages and expressed opposition to potential fencing in Gwadar aimed at protecting Chinese-funded projects from Baloch separatists who oppose CPEC.
A provincial court stopped Pakistani authorities in January 2021 from building a barbed-wire fence around the port in Gwadar that locals said would have complicated the movements of more than 300,000 residents of the district and prevented fishermen from reaching sea access points.
CPEC-affiliated projects have not improved the lives of Gwadar residents, nor have they helped resolve long-standing water and power shortages, the protesters say.
"China's presence in Gwadar has made local residents strangers on their own land," said Bashir Hout, a fishermen's representative who has been attending protests on a daily basis since November 15.
Local Pashtun tribes in the Bostan area of Balochistan just last week blocked a key highway and have since halted construction work on CPEC.
"Billions of rupees worth of agricultural lands have been destroyed in the name of development work under the CPEC project in our areas," said Farman Khan, a local tribal leader.
In the Saindak area of Chaghi district in Balochistan, Chinese companies have extracted copper and gold deposits without any local, national or international supervision.
Contrary to national and international law, Chinese companies did not invest in education, health or infrastructure in Chaghi district, local residents and political leaders have said.
Projects linked to the BRI in Sindh province have also drawn protests from residents in the Thar Desert region after studies showed that coal-mining projects under the programme will be a major air pollutant in South Asia and will expose the local population to serious health risks.
Resentment of the overbearing Chinese presence has spilled over into violence in Pakistan, with insurgent groups making common cause against Beijing.
The Tehreek-e-Taliban Pakistan (TTP) has already issued statements condemning the treatment of Muslims in China and has targeted Chinese interests in various parts of Pakistan.
Islamabad and Beijing held TTP responsible for a July 14 suicide attack that killed nine Chinese engineers who were working on a hydroelectric project in Kohistan district, Khyber Pakhtunkhwa.
In April, the TTP claimed responsibility for a deadly bombing at a luxury hotel hosting the Chinese ambassador in Quetta, Balochistan province.
The Baloch Raji Aajoi Saangar (BRAS) and the Sindhudesh Revolutionary Army, which are centred in two separate provinces -- Balochistan and Sindh -- are now working together "in light of the current scenario in the region as both [the Baloch and Sindhi peoples] have severe reservations over growing Chinese influence", BRAS said in a statement in July 2020.
Crushing Chinese loans everywhere
China's loans, large, addictive and almost impossible to pay back, are luring more and more countries into its grasp.
In Kenya, China is the second-largest lender after the World Bank and has funded a number of costly infrastructure projects that have raised concerns about Nairobi taking on more debt than it can afford.
Unable to repay a $1.4 billion loan for a port's construction in the south, Sri Lanka was forced to lease out the facility to a Chinese company for 99 years in 2017.
Even Syria has joined the BRI, signing an agreement January 12. That country, bankrupted by war, seems vulnerable to Chinese demands whenever its loans come due.
"It seems highly unlikely Syria would be in any position to repay major loans for infrastructure in the future," David Sacks, research fellow at the Council on Foreign Relations, told Voice of America earlier in January.