BISHKEK -- A Kyrgyz bill is seeking to declassify information on Soviet dictator Joseph Stalin's mass executions in the country as part of an effort to correct historical injustices.
At the end of December, four members of the Kyrgyz parliament -- Janarbek Akayev, Nurlanbek Shakiev, Cholpon Sultanbekova and Mirlan Samoykozho -- presented to their fellow MPs a bill to exonerate citizens executed by the Soviet regime from 1918–1953.
Those years included the reigns of dictators Vladimir Lenin and Joseph Stalin.
The bill's authors say they are trying to identify the causes and extent of Stalin's oppression and to correct historical injustices.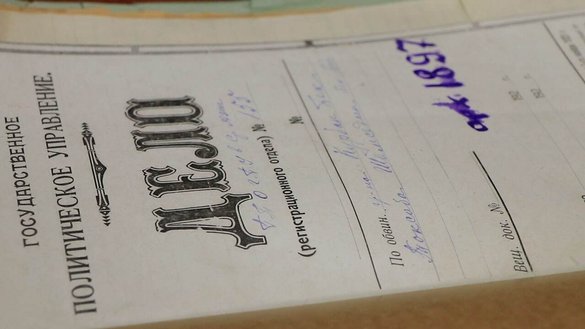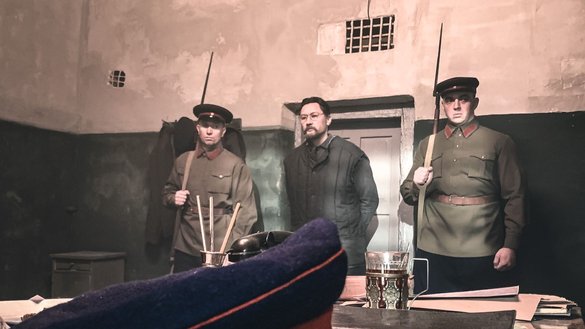 "The time has come to rethink the events that resulted in citizens becoming victims of political oppression, especially during the Red Terror (1918-1924) and Stalinist oppression (1929-1953), and to give these events a political assessment," the bill reads.
"Thousands of Soviet citizens who were unjustly and falsely accused of all manner of crimes in various periods of the second half of the 20th century ... are unable to be exonerated through the prosecutor's office and courts."
Soviet propaganda has portrayed the ancestors of present-day Kyrgyz, who fought for freedom and truth, as Basmachi, according to Akayev, one of the bill's authors.
The term is derived from the Uzbek word for "bandits", and refers to anti-Soviet insurgents in Central Asia who were active between 1917 and the early 1930s.
"We must speak out about their true goals, recognising them as participants in a national liberation movement. We need to clarify this in [Kyrgyzstan's] history and enshrine it in law," said Akayev as quoted by Radio Azattyk, Radio Free Europe/Radio Liberty (RFE/RL)'s Kyrgyz service.
The issue has not yet been raised in Kyrgyzstan, unlike in Uzbekistan, whose Supreme Court vindicated its national heroes, he noted.
"We also want our fathers and grandfathers to receive a proper historical assessment and subsequent generations to receive reliable information about them," Akayev said.
Since 2018, by decree of then-President Almazbek Atambayev, Kyrgyzstan has observed November 7 and 8 as the Days of History and Commemoration of Ancestors.
Bolot Abdrakhmanov, a former KGB officer who became acquainted with the secret archives of Kyrgyzstan's State Committee for National Security (GKNB), in 2020 published the "Book of Victims of Political Oppression of the Kyrgyz Republic" in 10 volumes.
Abdrakhmanov's work contains a list of 20,000 defendants who were unjustly executed in Kyrgyzstan from 1920 to 1953, including members of approximately 50 ethnic groups: labourers, peasants, scholars, teachers, historians, writers and poets, as well as the Soviet regime's own adherents -- Communist Party and Young Communist League workers.
Some sources say the number of executed is much higher than those listed.
In November 2008, Rukh Kenchi, a newspaper, noted that more than 100,000 residents of Kyrgyzstan were executed by Stalin, citing the 1924 All-Russian Census, which included the population in Central Asian republics.
National self-awareness
Under the proposed bill, classified documents related to Stalin's oppression kept in the archives of the GKNB, which succeeded the Soviet KGB as the intelligence agency in Kyrgyzstan, would be transferred to the State Archives.
The relevant documents, previously unavailable to Kyrgyz historians for many years, include lists of executed Kyrgyz, transcripts of their interrogations and other evidence of the Soviet regime's terrible crimes against Kyrgyz citizens.
The bill also calls for parliament to form a Committee for Exoneration of Victims of Political Oppression.
The committee would include employees of non-governmental human rights organisations, historians and a State Archives employee, as well as an ombudsman and officials from law enforcement and security agencies.
Bishkek resident Azamat Kasybekov, chairman of the Independent Union of Journalists of Kyrgyzstan, told Caravanserai that the bill is urgent and proper.
"This really is the most important document for Kyrgyzstan's history, for our nation's self-awareness, for understanding where we are going and which path we should choose," Kasybekov said.
While some observers fear that the declassification will lead to unrest, a mature Kyrgyz society can handle historical facts, according to Kasybekov.
"My relatives, too, suffered from Stalinist oppression," he said. "As soon as our country gained independence, we wanted their exoneration, but the GKNB refused to give us access to the documents."
"Some also hold the opinion that disclosing files on Stalinist oppression could harm international relations [with Russia]," he added.
"But above all we should strive to learn the truth, whatever it may be".
A regional trend
Kyrgyz society has responded optimistically to the parliamentary initiative.
"Finally, after so many years, our authorities have decided on this," Talant Beishembayev, a Bishkek resident who works at the Aichurek department store, told Caravanserai.
"I think it could have happened earlier, but our government feared Russia's reaction, because we are economically dependent on it."
"A lot has changed in the world," he said.
Similar trends have also begun in Kazakhstan.
Kazakhstan's State Committee on Full Exoneration of Victims of Political Oppression has been working to declassify departmental archives and provide evidence for the rehabilitation of citizens.
State Counsellor Erlan Karin on January 12 briefed President Kassym-Jomart Tokayev on the committee's work and presented 31 volumes on victims of repression.
"This year the state committee will continue to study the history of victims of oppression, digitise archival documents and create groups of electronic records," said an official statement.
Uzbekistan has been leading the trend.
Last year, its Supreme Court acquitted more than 200 victims of Stalinist executions. Another 173 cases are pending.
In August 2021, Uzbek President Shavkat Mirziyoyev stated that the best of the Uzbek people were executed under Soviet oppression.
"The old regime had no need for intellectuals who could open the nation's eyes and reveal its [the nation's] identity to itself. Their guilt lay in their greatness," said Mirziyoyev.
Angering Russia
These recent efforts at exoneration in Central Asia clearly irritate Moscow.
Russian authorities have been opposing attempts by leaders of Central Asian countries to raise their citizens' awareness of Soviet crimes such as collectivisation of agriculture and the annihilation of the better-off peasants, which resulted in mass starvation and the death of millions.
In 2020, the Russian State Duma, the lower chamber of parliament, published the book "Countering Attempts To Falsify the History of Russia: Scientific and Legislative Aspects", in which the Duma accused critics of Soviet leaders of pursuing a 'policy of anti-Sovietism' and 'falsifying Russia's history'".
"The tendentious description of the Soviet period of Russia's history as a continuous streak of mistakes and crimes of the state against its people has received wide circulation," the book reads.
According to the Duma, this criticism contains "a knowingly false description or interpretation of various events".
The government publication also includes a veiled threat that questions the historical ownership of ex-Soviet republics' territory -- a tactic that in recent years Russian politicians have regularly used to intimidate neighbouring countries seeking to escape Moscow's influence.