BISHKEK -- Remarks by Russian politicians regarding a Kyrgyz proposal to change the Soviet-era names of Bishkek's districts have aroused a furore from citizens who see the comments as threats to their nation's sovereignty.
Kyrgyz parliament speaker Nurlanbek Shakiyev on November 25 proposed changing the Russian-language names of the capital's four districts to new, Kyrgyz names as part of an effort to develop the state language.
The Kyrgyz language is poorly developed and insufficiently widespread, he said, adding that many of Kyrgyzstan's districts have foreign names.
"Soon we should rename all of them and name them in the Kyrgyz language. Among others, the four districts of the capital need to be renamed," he said.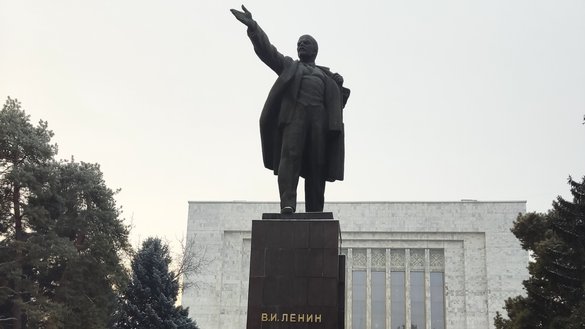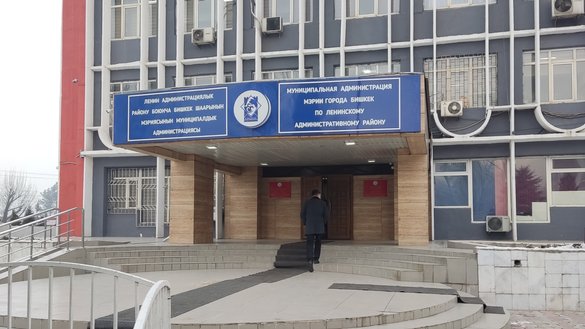 Bishkek's four districts all bear names inherited from its Soviet past: Lenin, First of May, October and Sverdlov.
Analogies drawn with Ukraine
Shakiyev's proposal was poorly received in Russia.
Svetlana Zhurova, a member of the Russian State Duma, strongly condemned Shakiyev's initiative in an interview with Govorit Moskva (Moscow Speaks) radio station the same day.
"There's a reason for all this. These are the first small steps to eventually squeeze out the entire Russian language," Zhurova claimed.
"Certainly, for now there will probably be requests from our side not to do this, because it will undoubtedly violate the rights of Russians in Kyrgyzstan, many of whom live there," she added. "Our ties will be lost this way."
Kyrgyz authorities will next begin restricting the Russian language in schools ahead of even more measures, she claimed without evidence.
"It will be like in Georgia, where young people, unfortunately, essentially do not speak Russian."
Zhurova also drew a menacing analogy with Ukraine, which Russia invaded in February.
"We know that this is also how it began in Ukraine," she said. "Seemingly to protect the official national language, but also so that people slowly understand that they will no longer speak Russian.
Other Russian members of parliament expressed similar views.
Alexander Yushchenko, a State Duma member from the Communist Party, hinted in an interview with Gazeta.ru that Bishkek might face dire consequences.
"All of [Kyrgyzstan's] capabilities, by and large, are Soviet," he said. "So, spitting on the Soviet past is at least short-sighted, and at most, insulting."
He accused Kyrgyzstan of "Russophobia and anti-Sovietism", allegedly introduced by the West.
"I assume that Kyrgyzstan has been cued up as a testing ground for anti-Russian actions," he said. "Later, the same actions are quite possible in Kazakhstan."
Dmitry Novikov, another Duma member, called the idea of renaming Bishkek districts an indication of a "relapse of anti-Sovietism" and accused Kyrgyzstan of disrespecting the Soviet past in which the Central Asian republic developed.
"Very serious negative processes begin with such things, which initially seem to be trifles, and it is better to stop them at the earliest stage," he said in an interview with Lenta.ru.
He called on Russian authorities to respond in order to "express their dissatisfaction with such decisions".
Indignation in Kyrgyzstan
The Kyrgyz parliament in a statement on November 26 reiterated that the speaker's initiative to rename Bishkek districts is "an internal affair of our sovereign state and has nothing to do with relations between Kyrgyzstan and Russia".
Russia itself has changed the Soviet names of villages and cities, it noted, pointing to the renaming of Sverdlovsk to Yekaterinburg, and Leningrad to St. Petersburg.
Some Kyrgyz citizens expressed their indignation online.
"Why is another country's MP interfering in the internal affairs of our country?" Ernis Jeentayev, a Bishkek resident and a graphic designer for a local magazine, wrote on Facebook.
"Now we definitely need to rename Bishkek districts to have Kyrgyz names," he added.
"How low the officials of Russia, the largest nuclear power in the world, have fallen," wrote Yerzhan Sulaiman, a project co-ordinator at Bir Duino Kyrgyzstan (One World Kyrgyzstan), a Bishkek-based human rights organisation.
"They are debating the renaming of Bishkek districts and threatening to report this to the president of Russia."
"It seems they have nothing else to do..." Sulaiman wrote on Facebook.
'Descendants of the repressed'
Russian politicians' accusations of Russophobia, infringement of the rights of Russian speakers and Nazi processes are part of a propagandist narrative pushed by Moscow, according to Kasybek Jolchuyev, a security analyst who lives in Bishkek.
The goal is to hinder the independent development of Kyrgyzstan and other Central Asian countries that want to escape their "gloomy Soviet legacy", he said.
"Russia can't offer us anything new, progressive, creative -- only outdated values that have little correlation with modern times," said Jolchuyev. "And at the same time, it doesn't let us seek and find our own path of development."
The outrage over the renaming issue has extended beyond Kyrgyzstan's borders.
In neighbouring Kazakhstan, Almaty resident Serik Maleyev, editor-in-chief of Altyn-Orda, an online newspaper, emphasised that the renaming of districts and streets in Kyrgyz cities is Kyrgyz citizens' own matter.
"And if you look at how many crimes the Bolsheviks committed in Central Asia during the years of totalitarianism, then our Kyrgyz brothers' intention becomes completely understandable and not objectionable," he wrote.
"Neither Kazakhs nor Kyrgyz should name the streets of their cities after Stalin's executioners," he added. "The very historical memory of our peoples requires this of us, the descendants of the repressed."
Russian MPs' recent attacks do not actually represent the opinions of individual politicians but are part of a strategy to keep Central Asian countries in the Russian Federation's orbit, Maleyev told Caravanserai.
"They evaluate circumstances in our countries in the context of the Russian vision of their imperial history, when we were subordinated to them under colonialism," he said.
"They don't want to know a different story."