TASHKENT -- Facing difficult conditions and transport challenges as a result of the war, Ukrainian businesses are looking for ways out -- and some are turning to Uzbekistan.
Trade between Ukraine and Uzbekistan stopped growing after the Russian invasion of Ukraine in February 2022. Nevertheless, the two countries continue to co-operate economically, and there is room to enhance that relationship, analysts say.
Between January and May 2023, trade between the two countries amounted to $92.9 million -- $29.1 million in Uzbek exports and $63.7 million in imports from Ukraine, according to the Uzbek government.
Expanding to Uzbekistan
Export and transport challenges related to their own products have led some Ukrainian companies to set up local production in importing countries, including Uzbekistan.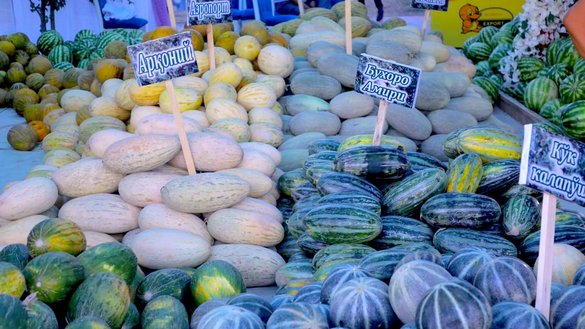 Uklon, the largest Ukrainian online taxi and delivery service, entered the Uzbek market on June 22.
The company has already published a mobile app, including in Uzbek; is recruiting drivers and service personnel; and has launched an advertising campaign targeting Uzbek internet users.
Uklon is capable of competing with local carriers, including Russia's Yandex Taxi.
In March, Ukrainian pharmaceutical company Yuria-Pharm used a €10 million ($10.9 million) loan from the European Bank for Reconstruction and Development (EBRD) to acquire an Uzbek pharmaceutical company.
The loan allows Yuria-Pharm to produce pharmaceuticals locally for the Uzbek market.
In the summer of 2022, even with the war raging, the Ukrainian hotel chain Reikartz opened hotels in Bukhara and Kokand. The company has announced its intention to open more than 10 new hotels in Uzbekistan by the end of 2023.
Agricultural trade
Economic cooperation between Uzbekistan and Ukraine remains sturdy, Tashkent economist Aziz Melibayev said.
One example is imports of agricultural produce, particularly Ukrainian apples and beef.
In January, Ukraine displaced Iran, Moldova and Türkiye to become the largest supplier of apples to Uzbekistan. Exports reached 360 tons, up 24% from a year ago.
In the first five months of 2023, Uzbekistan became the world's second main importer of Ukrainian beef, purchasing 1,040 tons of it.
Uzbekistan exports fruits, vegetables and textiles.
Unsurprisingly, the greatest vulnerability remains transport in connection with fighting in eastern and southern Ukraine.
"Still, I see good prospects for cooperation in the agricultural industry," Melibayev said. "Including in terms of introducing and applying advanced Ukrainian technologies in Uzbek agriculture by bringing in [Ukrainian] specialists."
"What's more, there's potential for scientific and technical cooperation," he said.
When the war is over
Ukraine is a major producer of grain and high-quality vegetable oil, which sooner or later will replace Russian products on Uzbek shelves, said economist Anvar Nazirov.
"I think production in Russia will decline because of Western sanctions," he said. "The quality of products made by Russian firms will deteriorate too. That is why Ukraine in particular will take over the Uzbek market for certain food products, such as vegetable oil, flour and sugar."
"This is an entirely realistic possibility," said Nazirov.
The potential for cooperation is high, he said. Uzbek companies could participate in rebuilding Ukraine after the war.
However, Uzbek and Ukrainian leaders have not pursued contact as intensively as they could have, he said, adding that new formats must be found for future interactions.
"It would be good if Ukraine became a member of the Turkic Council," he said. "This was planned from the outset, but it did not happen because of Russian scheming."
"Another step is to create a common customs zone for the states of Central Asia, the South Caucasus, Türkiye and southern Europe," he added. "Ukraine, too, could take its place there as a country of the Black Sea basin. And that could play a huge role for Uzbekistan in terms of moving its goods into Europe."
But all this is possible only when the war is over.
Tashkent resident Shakhnoza Kurbanova said she buys Ukrainian butter, vegetable oil and toiletries at the store, and her children are very fond of sweets, especially Ukrainian candy.
"And at the pharmacy, we buy Ukrainian medicine," she said. "The main thing is for the supplies not to stop, which happened during the COVID pandemic. Some medicines were hard to find then."
"Everything got better later, but then this terrible war began," Kurbanova said.