ALMATY -- As the five former Soviet Central Asian republics mark 30 years of independence, they are working together more closely to address shared issues and uphold their own values against a backdrop of dwindling Russian influence.
Kyrgyzstan celebrated the anniversary of its independence on August 31, Uzbekistan on September 1 and Tajikistan on September 9.
Turkmenistan plans to celebrate September 27; Kazakhstan on December 16.
All the Central Asian states announced their independence just ahead of the dissolution of the Soviet Union, on December 26, 1991.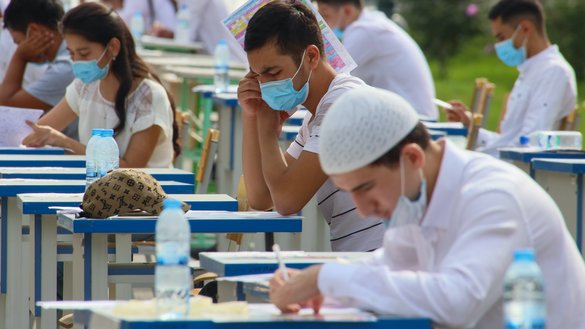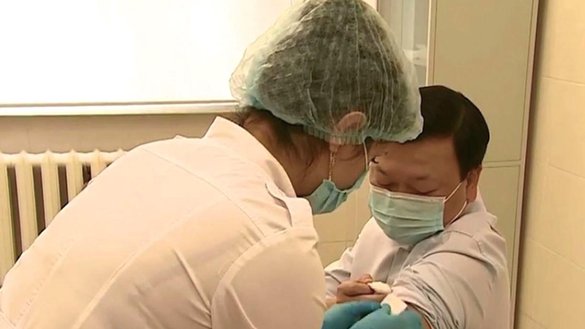 Since then, the region has encountered economic challenges, military conflicts and political crises -- some of them ongoing. But in the past few years, the Central Asian republics have been demonstrating a desire to co-operate.
As the region marks 30 years of independence, states are working together to solve shared problems, and their borders are "more open than they have been for more than 20 years", Radio Free Europe/Radio Liberty (RFE/RL) wrote in August.
"Ironically, one of the best things about Independence Day this year in the five former Soviet republics of Central Asia may be their ability to co-operate and depend upon each other more than previously possible," it said.
Overcoming separatist sentiments
Central Asian analysts see Kazakhstan as a beacon of stability and economic prosperity in the region.
Since 1993, Kazakhstan has attracted more than $365 billion in investment -- the most in the region. More than half of these funds come from European Union countries, and 15% from the United States.
In the 1990s, however, the country faced challenges to its territorial integrity, when Russian-speaking residents of the northern regions wished to join Russia.
The wave of separatist sentiment turned into demonstrations and attempts to organise an uprising.
To unify the country, Kazakh authorities reorganised the provinces and moved the capital from Almaty to a northern city, which in 2019 acquired the name Nur-Sultan in honour of Nursultan Nazarbayev, the first president of Kazakhstan.
Developing regional co-operation
In the post-Soviet era, Central Asian countries developed independently for the most part, forging bilateral rather than multilateral relationships and reaching agreements on specific issues.
But in September 2016, Shavkat Mirziyoyev became president of Uzbekistan after the death of long-time incumbent Islam Karimov.
Mirziyoyev changed Uzbekistan's development strategy, making regional co-operation and neighbourly relations a foreign policy priority.
In the first year of his presidency, he went on official visits to all the Central Asian countries and resolved outstanding issues, including territorial disputes and energy projects that threatened to create water shortages for Uzbekistan.
In 2018, for the first time since independence, Uzbekistan attended the meeting of the Co-operation Council of Turkic-Speaking States -- known as the Turkic Council -- in Bishkek, and in 2019 it became a full-fledged member.
Mirziyoyev also spearheaded an initiative to create the Consultative Council of the Heads of State of Central Asia, which convened for the first time in March 2019 in the Kazakh capital.
Together, without Russia
"Central Asia always was and still is a single organism," said Farhad Tolipov, director of the Tashkent-based think-tank Caravan of Knowledge. "With Uzbekistan's emergence from self-isolation, we're seeing the start of a new coming together of our region."
"This is Central Asia 2.0," he said.
It is a positive sign that Central Asian leaders have begun meeting without Russia, said political analyst Mars Sariyev of Bishkek.
"In the past, the Central Asian countries were pawns to outside players, but now they're playing their own game on a regional scale without anyone overseeing it from the outside," he said. "The co-ordination of our republics is reaching a new level."
Another significant regional trend is the shift from the Cyrillic to the Latin alphabet in order to be closer to the global community.
Turkmenistan already switched fully to the Latin alphabet, Uzbekistan now uses both, and Kazakhstan is developing its own Latin-based alphabet.
Shedding the Cyrillic alphabet is a natural attempt to create a society in which Kazakh values dominate, said Aidos Sarym of Nur-Sultan, a deputy in the lower chamber of the Kazakh parliament.
"We're seeing that the new generation of Kazakhs speaks Kazakh and that it has a stronger sense of national identity than did the older generation that grew up in the Soviet era," he said.
Kazakhstan's initiative has provoked violent criticism among Russian politicians and in Russian media, who have accused the Central Asian republics of betrayal.
Russia is resentful because its cultural influence in Kazakhstan -- as well as in the other countries in the region -- is waning, said Sarym.
Joint efforts during pandemic
Central Asian countries have demonstrated their cohesion during the pandemic, joining forces to fight COVID-19.
In April 2020, for example, Uzbekistan sent Kyrgyzstan a train with humanitarian aid -- flour, food, personal protective equipment and infrared cameras that can be used to detect the high body temperatures that signal fever.
The same month, Kazakhstan sent $6 million worth of humanitarian aid to Kyrgyzstan and Tajikistan.
In June 2020, Uzbekistan provided Kazakhstan with medical masks and gloves, protective gowns, thermometers and beds.
And in July, Nur-Sultan sent Bishkek 25,000 doses of its domestically produced QazVac COVID-19 vaccine.