ALMATY -- Countries in Central Asia, which Russian officials often disparagingly call the "backyard" to their nation, are increasingly distancing themselves from Moscow amid growing disillusionment with the regime's policies and its waning influence on their societies.
While the shift away from Russia has been occurring for some time in the region, it has not always been outwardly noticeable.
That surface calm is starting to change. Criticism of Russian policies by the regime's neighbours is emerging more often, and more-visible attempts to break cultural ties with the Soviet Union's successor are emerging.
Caravanserai has compiled several events of the past year that demonstrate that disillusionment with Russia's actions is nudging Central Asian countries toward national self-assertiveness, the pursuit of economic alternatives to Russia, and increased co-operation with the international community.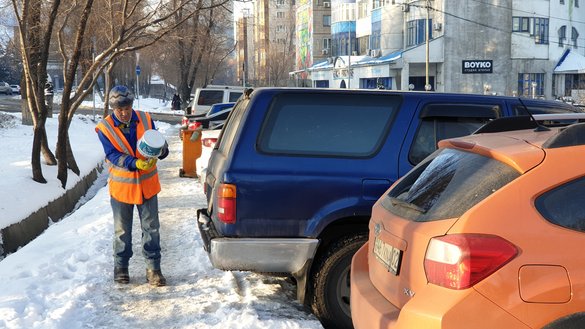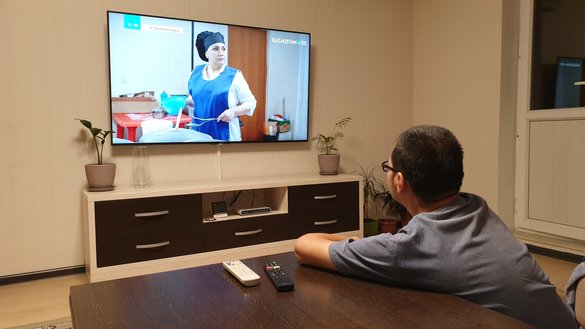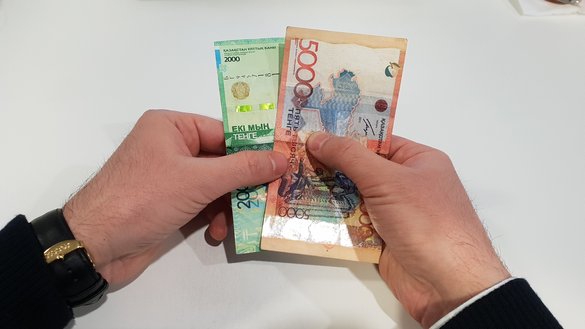 Growing Russian xenophobia
In 2019, several events revealed Russian society's rising animosity toward Central Asian migrant workers.
The most recent incident to cause a diplomatic outcry occurred on December 12 in Khabarovsk, Russia.
Without offering any justification, a local OMON (riot police) unit beat up more than 70 Kyrgyz citizens working as bus drivers. Some of the victims ended up in critical condition.
In September, Andrei Malakhov, host of the programme "Live" on the Russian state-owned TV channel Russia-1, baselessly accused a taxi driver from Kyrgyzstan of carrying out a contract killing of a Russian billionaire's son. The young man was killed when he crashed his motorcycle into the Kyrgyz driver's taxi.
A month later, an uproar ensued from a demeaning incident in October at Zhukovsky Airport in Moscow, where customs officers and airline workers shouted at Tajik passengers and subjected them to humiliating procedures.
A Dushanbe journalist, Anora Sarkorova, wrote on Facebook about how she was detained without cause at the airport and put through a grueling 40-minute interrogation. Her post resonated widely with Facebook users across the region, who raised the issue of prejudice in Russia against those with non-Slavic features and shared their own experiences.
These incidents can be attributed to growing xenophobia among Russians, said a recent study.
The Levada Centre, an independent pollster in Moscow, conducted a survey and found a sharp increase in xenophobic sentiment among Russia's residents in 2019. A total of 72% of Russians, up from 58% in 2017, say the government should limit the influx of migrant workers.
Labour migrants shift
While living conditions for Central Asian migrant workers are worsening in Russia, Kazakhstan is preparing to loosen the rules for migrants, according to Fergana News.
A Kazakh Foreign Ministry discussion group suggested eliminating work permit requirements for migrants from countries that share a visa waiver programme with Kazakhstan, which includes all the Central Asian states.
The International Legal Initiative (ILI), an Almaty-based non-governmental organisation, has recommended simplifying the process for migrant workers to gain legal status to work. "The recommendation has essentially been implemented," according to a spokesperson for the Kazakh Migration Service.
In recent years, Kazakhstan has been a more appealing country for many Central Asian migrant workers who previously worked in Russia, said Bishkek economist Elmira Suranchiyeva in October.
The effort by other nations to welcome migrant workers coupled with the xenophobic treatment by many Russians and an economic slowdown in that country is contributing to a significant outflow of labour in Russia and, as a result, serious demographic problems.
Kazakhstan offers more-favourable working conditions for migrants from Kyrgyzstan, who "are considered brothers" in Kazakhstan, while a relatively stable economy makes it possible for them to make plans for the future, added Suranchiyeva.
Double economic standards
The Russian regime is using all the administrative levers at its disposal to keep Kazakh entrepreneurs from entering its market, the Atameken National Chamber of Entrepreneurs in Kazakhstan said in November.
That practice flouts key principles of the Eurasian Economic Union (EEU), a Russian-led body that stipulates the free movement of goods and includes several Central Asian countries.
The Kremlin discriminates against Kazakh entrepreneurs when soliciting bids for government contracts and gives unfounded preference to its own suppliers, said Atameken.
In particular, Rosselkhoznadzor, the Russian agricultural regulator, has repeatedly placed restrictions on dairy products and frozen food ingredients from Kazakhstan, the chamber has found.
Earlier this year, on more than one occasion Kazakh exporters publicly raised the issue, appealing to Nur-Sultan to implement reciprocal measures against the Russian regime, whose products enter the Kazakh market without any obstacles.
The EEU does not truly have an economic mission but rather is a political project to restore Russian influence in the post-Soviet region, said Rasul Zhumaly of Almaty, a former Kazakh diplomat and author of "Geopolitics in Central Asia", in April.
Russian media lose audience
At the same time, Central Asians' trust in the Russian media is declining. They instead are consulting domestic websites in their national languages and social networks to view the news.
Russian TV channels are losing their audience even in Russia, mainly because of the excessive pro-Kremlin propaganda they spout, the Levada Centre said in a report published in August, "The Russian Media Landscape".
In October, Turkmenistan rejected Russian TV channels, which became inaccessible even with satellite antennas, said a source at Turkmentelecom, the country's state-owned telecom firm.
A month earlier, the Institute for War and Peace Reporting (IWPR), a London-based international organisation working in Central Asia on issues relating to the development of the media and human rights, published the results of its study on news consumption in Central Asia.
It found that young Central Asians obtain their news mainly from social networks, in proportions ranging from 87% (Uzbekistan) to 92% (Kyrgyzstan) of users.
The IWPR report also noted growing demand for online content in Kazakh and Kyrgyz in Kazakhstan and Kyrgyzstan, while in Tajikistan and Uzbekistan, blogs offering content in Tajik and Uzbek, respectively, are the most popular.
Central Asian audiences have formed an antipathy to the propaganda barrage they find on Russian TV, said Erlan Satybekov of Bishkek, a media observer.
However, in northern Kazakhstan, the half of that country bordering Russia, the dominance of Russian TV presents the opposite problem for Nur-Sultan, said Almaty political analyst Aidos Sarym: "The problems of many residents there with national self-identification present a direct threat to national security."
Rejection of the Russian language
In early 2019, Kazakhstan approved a future design for the tenge that is only in Kazakh and does not include Russian, which appears as a second language on the banknotes now in circulation. Kazakhstan has not set a date for the appearance of the new banknotes.
The planned design includes a Kazakh motif, portraits of prominent contributors to Kazakhstan's history and development, unique historic and geographic places and architectural monuments in Kazakhstan, images of the country's flora and fauna, and important symbols connected with the country.
In early 2017, Kazakhstan planned to gradually transition from writing Kazakh with the Cyrillic alphabet to using the Latin alphabet by 2025.
Other Central Asian countries already have printed banknotes devoid of Russian lettering: the Uzbek som has notations only in the Latin script, while Tajikistan's national currency, the somoni, in addition to Tajik, has English-language writing.
Kazakhstan's decision rankled Russia.
In February, a group of Russian nationalists used its Facebook page to threaten Nur-Sultan with the loss of northern Kazakhstan, where the bulk of the country's Russian-speaking population lives.
They cited as an example the events in Crimea, which Russia annexed in 2014, and in Donbas, the eastern part of Ukraine that is populated with Russian-speaking separatists who have declared independence but have not received international recognition.