TASHKENT -- Food insecurity resulting from Russia's invasion of Ukraine is becoming a concern in Central Asian countries such as Uzbekistan, which imports around 32% of its food from Russia and Ukraine.
The curtailment of key imports, such as wheat, vegetable oil and sugar, and the rising price of fuel -- another direct consequence of the war -- have contributed to rising food prices in the region.
In an April 13 appeal, major international organisations called for urgent measures to deal with rising global food insecurity.
"It is critical to quickly provide support for food insecure countries in a co-ordinated manner," the heads of the International Monetary Fund, World Bank, World Trade Organisation and World Food Programme said in a joint statement.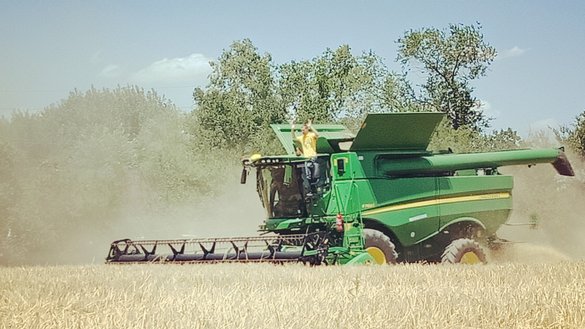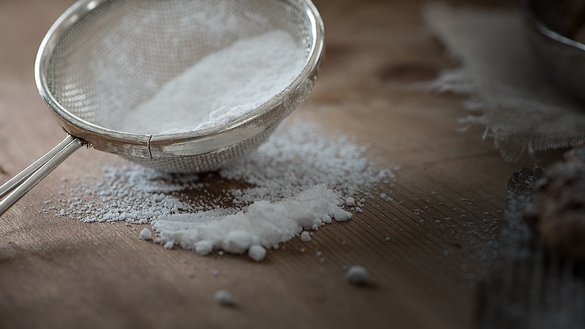 They called on the international community to provide financing for emergency food supplies, a safety net for poor families and farmers, and to increase agricultural production, among other measures.
It is Russia's war in Ukraine, and not the sanctions imposed on Moscow as a consequence, that is causing a global food crisis, European Union (EU) foreign policy chief Josep Borrell said last week.
It is Russia that is "provoking hunger in the world by blocking the ports, the wheat, and by destroying the stores of wheat in Ukraine", Borrell said.
The Russian military is "sowing bombs on Ukraine's fields, and Russian warships have blockaded tens of ships full of wheat", he added. "They are bombing and destroying the stocks of wheat" and preventing it from being exported.
"Stop blaming the sanctions," Borrell said. "It is the Russian military that is causing food scarcity."
According to the UN, global food prices hit an all-time high in March following Russia's invasion of agricultural powerhouse Ukraine.
Russia and Ukraine possess vast grain-growing regions that are among the world's main breadbaskets. The two countries are key global exporters of staples such as wheat, vegetable oil and corn.
Russia and Ukraine together accounted for about 30% and 20% of global wheat and maize exports, respectively, over the past three years, according to the UN's Food and Agriculture Organisation.
Uzbekistan's food security
Central Asian states, including Uzbekistan, are at risk of food insecurity as a consequence of Russia's ongoing assault on Ukraine.
Grain and grain products, vegetable oil and sugar make up more than 60% of Uzbekistan's food imports.
Uzbekistan imports around 30% of its food from Russia, 2% from Ukraine and 4% from Belarus, which is indirectly participating in the conflict, according to East-fruit.com, which tracks the fruit and vegetable market in the region.
The true figure may be higher, given that a significant amount of food from these three countries enters Uzbekistan via intermediaries from Kazakhstan, the website said in a March 25 report.
Rising prices are another aftershock of Russia's invasion of Ukraine.
Following Russia's assault, the retail price for 1kg of granulated sugar in Tashkent rose for a time from 10,000 to 14,000 UZS (about $1 to $1.40).
A Russian export ban on processed and raw sugar, introduced March 15 and extending through August 31, has aggravated the situation.
Uzbekistan has set aside large reserves of flour, vegetable oil and sugar to stabilise retail prices, Obid Khakimov, director of the Centre for Economic Research and Reforms in Tashkent, said April 4.
As of April 1, the Uzbek government had set aside a reserve of 250,000 tonnes of sugar, he said, noting however that the country's annual sugar consumption is approximately 400,000 tonnes.
An unclear future
The future of the wheat supply remains unclear.
Starting March 15, the Russian government banned grain exports to Eurasian Economic Union countries, including Kazakhstan, which is the main supplier of flour to Uzbekistan. The ban is in effect until June 30.
In turn, Kazakhstan is considering whether to introduce temporary restrictions on exports of grain and flour to protect domestic consumers, said Kazakh Agriculture Minister Yerbol Karashukeyev in an April 4 Telegram post.
Uzbekistan always has had a strategic grain reserve, which will help offset possible disruptions in supplies from Russia or Kazakhstan, according to Farkhod Mirzabayev, a political scientist from Tashkent.
Yet Russia might wish "to create an artificial shortage of grain or sugar on the global market in order to harm Western countries' interests and somehow demonstrate its own importance", he said.
Mirzabayev noted, however, that "such a policy is not beneficial for Russian producers themselves".
"In fact, in such difficult times for the Russian economy as the present, the Kremlin should pursue a more reasonable policy than resorting to trite, restrictive measures," he said.
Uzbekistan should take advantage of Russia's economic and military enfeeblement due to its military failures in Ukraine and Western sanctions, said Central Asia Due Diligence director Alisher Ilkhamov, of London.
In so doing, Tashkent will be able to diversify its economic ties with the outside world and strengthen its political sovereignty, he told Caravanserai.
"In particular, Foreign Minister Abdulaziz Kamilov's recent statement that Uzbekistan does not plan to join any military-political blocs should be backed up [by actions or deeds]," he said.
"To do this, it is necessary, at long last, to adopt an updated framework for Uzbek economic activity, which would reflect this point about neutrality in foreign policy," Ilkhamov added.