TASHKENT -- Three weeks into Russia's invasion of Ukraine, Tashkent made clear its position: Uzbekistan recognises Ukraine's independence, sovereignty and territorial integrity, and is committed to finding a peaceful solution to the conflict.
Speaking at a session of the Senate on March 17, Uzbek Foreign Minister Abdulaziz Kamilov stressed that Uzbekistan is committed to finding a peaceful solution to the situation and resolving the conflict through diplomacy.
Above all, hostilities and violence must cease immediately, he added.
"We have not recognised the Luhansk and Donetsk people's republics," he said, according to Kun.uz, referring to two separatist enclaves in eastern Ukraine (LPR and DPR) that Russian President Vladimir Putin recognised as independent days before launching the full-scale invasion of the country.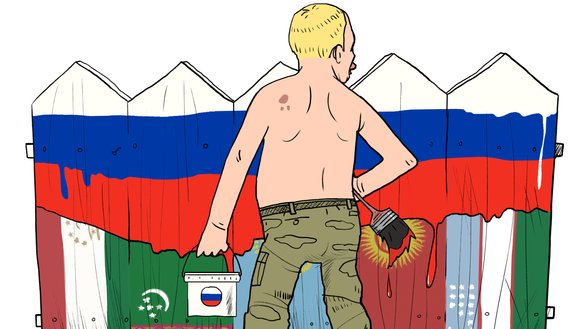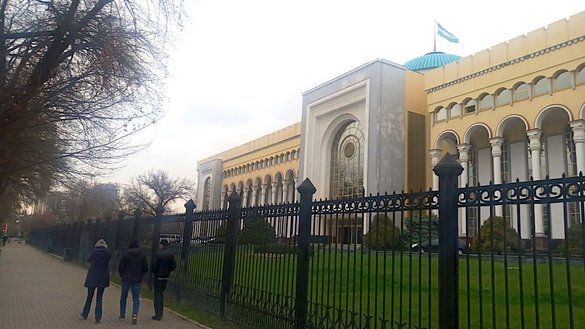 Kamilov expressed a similar position at the 2nd Antalya Diplomacy Forum in Turkey on March 10–13.
"This can be discussed at length, but, like many people in the world, we want an end to the violence and a solution to all issues through diplomacy," he said, according to Repost.uz.
The diplomatic and trade relationship between Uzbekistan and Ukraine has been growing in recent years.
Ukraine is among Uzbekistan's top 10 trading partners.
Supporting Ukraine
Kamilov's statement is Uzbekistan's first open declaration of its position since the beginning of the war on February 24.
One day after Russia invaded Ukraine, Uzbek President Shavkat Mirziyoyev spoke with Putin by phone and discussed "a number of urgent issues of Uzbek-Russian co-operation", Uzbek media reported.
However, according to the Kremlin's website, in a conversation about the so-called "special military operation" in Ukraine, "Shavkat Mirziyoyev expressed understanding of Russia's actions".
On February 26, Mirziyoyev spokesman Sherzod Asadov walked back on the Kremlin's assessment and declared that Uzbekistan is taking a balanced, neutral position on the issue, according to Yuz.uz.
Earlier this month, Uzbekistan sent 28 tonnes of humanitarian aid to Ukraine, according to Gazeta.uz.
Tashkent also does not recognise Russia's takeover of Crimea in March 2014.
Opposing the Kremlin's aggressive policy
Kamilov's statement in the Senate marks a shift in Uzbekistan's position on the events in Ukraine, said Alisher Ilkhamov, director of the Central Asia Due Diligence think-tank in London.
The initial Uzbek statements on the situation in Ukraine were cautious, he said. Now, the official position has become more critical of Russia.
Two factors are behind Uzbek authorities' shift, he explained.
"First, it is already obvious that Russia's strategy to conquer Ukraine militarily has completely failed, and the myth of Russian military power has been greatly undermined," Ilkhamov said.
Russia finds itself in geopolitical isolation and with substantially reduced influence on the outside world, including in Central Asia and the former Soviet Union.
This situation allows Uzbekistan to take a slightly more daring stance, he said.
"Second, during Kamilov's visit to Washington on March 10, he was apparently given to understand that Uzbekistan would lose greatly in reputation and international clout if it did not take a more active position and join the emerging global coalition opposing the Kremlin's aggressive policy," said Ilkhamov.
"Uzbekistan was initially set to support Ukraine, but its authorities were very afraid. They were afraid of the wrath of Moscow, of Putin," said Tashkent political scientist Kamoliddin Rabbimov.
As international scorn toward the Kremlin mounts, he said, now the moment has come to say: "We do not agree with what is happening. We are against the war. We will not recognise the DPR and LPR. We support the preservation of Ukraine's territorial integrity."
"After 20 days of the war, they [Uzbek leaders] realised that Putin's project to subjugate Ukraine had failed," he said. "In Uzbekistan, they sensed that the moment is coming when they can express their position. Albeit very, very carefully."
"The geopolitical atmosphere in the post-Soviet space has changed," Rabbimov said.
"Russia is no longer so strong, not so successful, and the Putin regime's twilight is already visible. This is the only reason why countries of the former USSR began to express their position a little more boldly."
A united Central Asia
Uzbekistan now has a good chance of becoming a facilitator in Central Asia, acting on behalf of the coalition to curb Moscow's expansionist plans, said Ilkhamov of the Central Asia Due Diligence think-tank.
"I'm not sure that Uzbekistan will take advantage of this opportunity, but it nevertheless took a step in this direction," he said.
In calling on the parties to resolve their differences through dialogue, Kamilov made it clear that Ukraine's territorial integrity within internationally recognised borders and its sovereignty are not up for discussion, said Farkhod Mirzabayev, a political scientist from Tashkent.
"At the same time, given our close relationship with Russia, Uzbekistan will continue to co-operate with the country on mutually acceptable and beneficial terms," he said.
Tashkent has always distinguished itself by being neutral, said Bishkek-based journalist Adil Turdukulov.
This is particularly evident by its absence from the Russian-led Collective Security Treaty Organisation (CSTO) and Eurasian Economic Union (EEU), which are strategically important for the Kremlin, he explained.
Kamilov's statement was powerful and bold, Turdukulov said.
"If in the future our countries spoke out with such an independent and unified position, it would only strengthen the standing of the Central Asian region in foreign policy," he said.