ASTANA -- The Educational-Clinical Centre "Astana", with the support of the US embassy in Kazakhstan, hosted a free training session April 25 for emergency medical personnel aimed at teaching basic first aid, according to centre representatives.
Paramedics provide urgent assistance to the injured before hospitalisation, explained US trainers.
"For severe trauma, we have only six minutes to provide urgent assistance [before rapid deterioration of a patient's chances]," US State Department Emergency Management Specialist Steven Colby, one of the trainers who took part in the session, told Caravanserai.
Laypersons and paramedics can carry out simple acts to halt blood loss, enable normal breathing and prevent hypothermia, he said.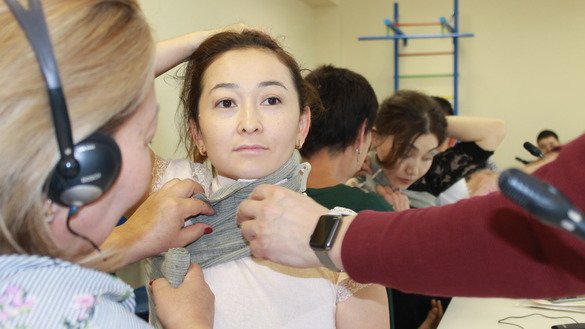 Raikhan Mussina, the director general of the Astana Educational-Clinical Centre, described such knowledge as very important.
The training was extremely useful for Kazakhstani medics, said Mussina.
"Our American colleagues are providing instruction for us at no charge," she told Caravanserai. "That will serve further co-operation and strengthening of ties between the peoples of Kazakhstan and the United States."