TASHKENT -- An agreement between Moscow and Tashkent to build a new nuclear power plant in Uzbekistan -- the first such project in Central Asia -- is already raising eyebrows about Russia's attempt to cling to influence in the former Soviet republic.
Russian President Vladimir Putin and his Uzbek counterpart, Shavkat Mirziyoyev, officially launched the project on October 19 in Tashkent.
Under an agreement inked with Uzbekistan, Rosatom, Russia's state owned nuclear power corporation, will construct by 2028 a plant consisting of two power units, each with a capacity of 1,200MW.
The agreement is part of Uzbekistan's efforts to develop nuclear energy, which included the establishment of the Agency for the Development of Atomic Energy (Uzatom) July 19.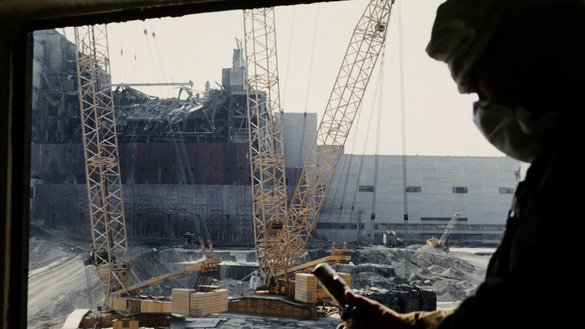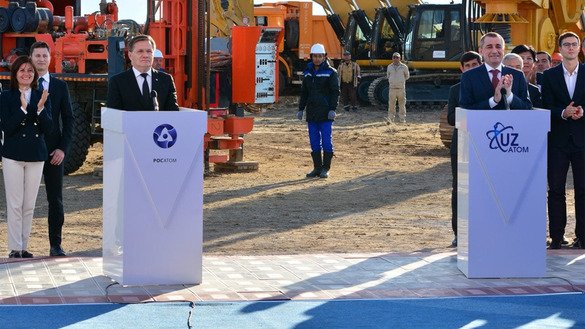 Uzbekistan also has plans to create a Concept for the Development of Nuclear Energy up until 2029 and to begin training personnel with the assistance of Rosatom.
The plant will cost about $11 billion [90.6 trillion UZS], according to Kremlin sources, but the exact price tag is unknown.
Russian influence
The new project will increase Russia's influence in the region, fear some analysts.
"$11 billion is a lot of money," Tashkent-based economist Shukurullo Mavlonov told Caravanserai.
"For comparison, the entire budget of Uzbekistan for 2018 does not exceed $8 billion [66 trillion UZS]," he said. "We have no information about how the construction will be paid for."
"Therefore, it is almost impossible to say whether the station will pay off at all," he said. "Uzbekistan has huge problems with outdated power grid infrastructure. If we invest in its modernisation, it is possible to get the same power increase that the nuclear power plant will give us."
Other observers doubt the feasibility of such an expensive project and consider it to be politically driven.
"I think that this project is more political than economic," Tashkent-based political scientist Umid Asatullayev told Caravanserai.
"Even if it does not bring obvious profits, Russia will achieve its goal, he said. "Maintaining the ... plant will require constant Russian assistance."
"The station will be the most powerful centre of Russian influence in Uzbekistan," said Asatullayev.
Environmental concerns
Meanwhile, environmentalists and local residents are raising concerns over the potential construction site of the Russia-backed plant, which authorities have not yet decided.
Authorities muddied the picture by identifying two sites in past weeks.
The site of construction will be at Tudakul Lake in Bukhara Province, Illkham Sadikov, director of the Institute of Nuclear Physics of the Academy of Sciences of Uzbekistan, said at a Tashkent news conference October 9.
However, during the ceremonial launch of the project October 19, Uzbek Deputy Prime Minister Alisher Sultanov and Rosatom Director General Alexey Likhachev were at another potential site, Lake Aydarkul in Jizzakh Province.
"The change of the proposed construction site at the last moment indicates a rush in the preparation of the project," Tashkent environmentalist Mansur Akramov told Caravanserai.
"In addition, no details are known to the public, which causes tension," he said. "One of the important questions is where will we bury the [nuclear] waste? How will we ensure security against the threat of a terrorist act and of the proliferation of nuclear technology?"
"The only 100% guarantee against an accident is not to build the plant at all," Akramov said.
Both sites have drawbacks, even though one is rather remote, he said.
"Lake Tudakul is the only recreational site for the residents of Bukhara," said Akramov. "There are no other large bodies of water around."
"Bukhara residents very much fear living beside a nuclear power station," he said.
The other site, Lake Aydarkul in Jizzakh Province, "is far from any town", he continued. "But the nature here is unique, and tourism has just started to develop; regular campgrounds and yurt camps have been built ... [but] nobody is going to vacation near the power plant."