DUSHANBE -- Tajik authorities are working vigorously with the US business community in order to attract investment in various sectors including mining, geological exploration, oil and gas production, and agricultural processing.
While direct trade between Tajikistan and the United States is relatively limited, significant business ties exist, according to the US embassy in Dushanbe.
"We continue to consult with American businesses about opportunities in Tajikistan," said US ambassador to Tajikistan John Mark Pommersheim. "As the Central Asian states strengthen their interconnectedness, we expect to see the market become more and more attractive to international investors, including Americans."
"US and international corporations want assurances of a level playing field where their investments are protected by the rule of law," he said, adding that the embassy is working "closely with the Tajik government on steps to improve the investment climate".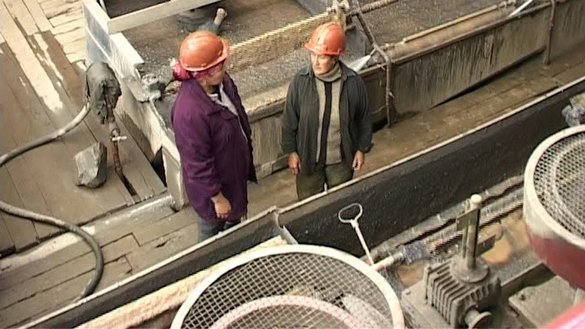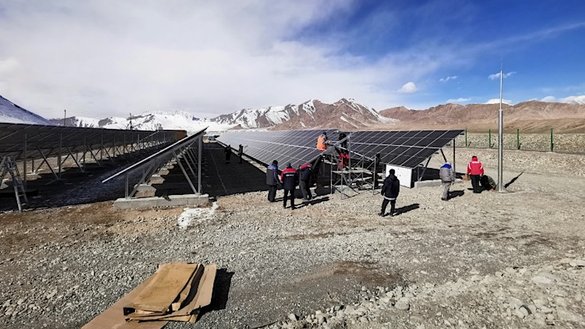 Tourism, hydro-power and the energy sector are key areas of co-operation, said Pommersheim.
"Our government supports increasing Tajik electricity exports to neighbouring countries though the Central Asia South Asia Electricity Transmission and Trade Project [CASA-1000] as well as the Central Asia Regional Electricity Market," he said, referring to a shared market the US government is helping regional countries to develop.
"Additionally, ... GE [General Electric] is working on both national and regional electricity projects, and we hope to see more openings for US companies moving forward," he said.
Improving investment climate
The Tajik government is committed to doing its part to improve the investment climate and promote economic reforms, said First Deputy Prime Minister Davlatali Said February 5, during an online conference involving representatives of the US-Tajikistan Business Council.
"We are ready to take effective measures to attract US investments and create favourable conditions for them," he said.
Conference participants viewed presentations on a number of promising projects in the mining industry; processing of cotton, vegetables and fruits; and in the tourism sector, according to the State Committee on Investments and State Property Management.
Minister of Industry and New Technologies Sherali Kabir during a news conference on February 15 spoke about Tajikistan's intention to co-operate more actively with US and European businesses.
"No country can ensure rapid economic development without large investments," he said.
"We face the task of the country's accelerated industrialisation, and this task cannot be accomplished without investment. However, for this we need to consistently improve the investment climate and further reform the economy."
Tajikistan joined the Extractive Industries Transparency Initiative (EITI) in 2013, "which will increase [investors'] confidence in the country", Kabir said.
The Oslo-based EITI is a global standard for the good governance of oil, gas and mineral resources.
"We asked companies operating in the country to switch to international accounting standards and ensure full transparency," he said, adding that the government is "making efforts to ensure that the financial and economic activities of businesses in the country comply with international standards".
One reform under consideration is introducing international auditing, he explained.
Another is the discussion of a new tax code to provide broader incentives for manufacturers, he added.
Kabir invited entrepreneurs to participate in the reform discussions and to advance suggestions for creating a business-friendly tax regime.
"Finding an investor and attracting investment are not an easy task," he said. "Our meetings with foreign businesspersons are an integral part of this work."
More reforms, transparency needed
Although Tajikistan has made some progress in improving the business climate, significantly reducing the number of taxes and permits required to obtain licenses and perform export-import procedures, more reforms are needed, analysts say.
Namely, tax rates are still considered high, corruption is high and the existing benefits are considered insufficient for investors and producers.
The US State Department's 2020 Investment Climate Statement on Tajikistan indicates this problem as well.
"Bureaucratic and financial hurdles, widespread corruption, a largely dysfunctional banking sector, non-transparent tax system, and countless business inspections greatly hinder investors," according to the statement.
Many entrepreneurs and analysts in Tajikistan agree with this assessment.
"To create favourable conditions for investments, it is above all necessary to eradicate corruption and create a benign tax regime," said Tajik economist Khojimuhammad Umarov in Dushanbe.
"An investor must be sure that nobody will interfere in his affairs without reason and will not create bureaucratic barriers, that he will be able to recoup his expenses and make a profit in a relatively short time," he said. "Otherwise, serious businesses will not come to the country."
That said, Tajikistan is taking steps in the right direction, but the process is slow, he said.
"Corruption cannot be eradicated in a year or two, but strict laws must be adopted, both in relation to those who obstruct business and in relation to corrupt officials," Umarov said. "The main thing is to give such tax breaks that will get business to stop hiding its income, that is, to work transparently."