TASHKENT -- Kremlin-backed mercenaries are attempting to recruit Central Asians to fight in Moscow's invasion of Ukraine, according to government sources and regional media.
The Uzbek Agency for External Labour Migration on July 26 called for citizens to be more vigilant against possible recruitment into foreign armed groups.
Some news websites and social network pages are spreading invitations to work in Russia "for high wages", the agency said in a statement.
It urged citizens not to believe such announcements and warned that those who choose to go to war could be prosecuted.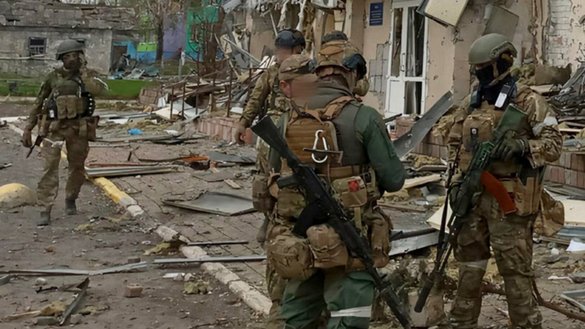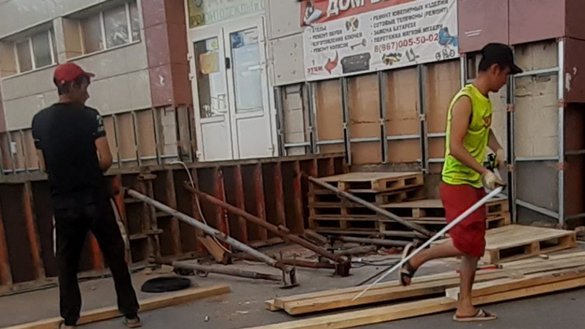 Under the Uzbek Criminal Code, joining a foreign country's military force or serving in its security, police, military justice or other similar agencies is punishable by a three- to five-year prison term.
The agency expressed suspicion that these ads are an attempt to draw Uzbeks "into conflict zones between Russia and Ukraine", citing a report by MediaHub, a Kyrgyz investigative news outlet.
'Bait and switch'
Residents of Central Asian countries are presently the target of recruiters from the Wagner Group, a Russian private military company (PMC) known for its involvement in conflicts in Africa, Syria and Ukraine, according to a report posted July 17 on the outlet's YouTube channel.
Recruiters for Russian PMCs are deceptively using online job postings advertising a monthly salary of at least 100,000 RUB (more than $1,600), plus compensation for travel expenses, the report said.
Such "bait and switch" ads have targeted both Kyrgyz and Uzbek audiences.
The job is supposed to be in a private security company -- typically civilian security guard positions.
Upon calling a phone number listed in the ads, candidates hear that the originally posted vacancy has been filled. Instead, they are offered a job involving "the performance of tasks in the zone of the special operation in Ukraine" for 240,000 RUB ($3,907) a month, in addition to "bonuses".
An unidentified organisation claiming to be "working in the interests of the Russian Ministry of Defence" then sends the terms of "employment" to the candidate's phone.
Under the terms, a recruit may be a citizen of anywhere other than a NATO member state or European Union country, and must be between 24 and 50 years old.
Older candidates are taken only if they are in excellent health. Candidates with a criminal record are considered on a case-by-case basis.
The deal promises recruits who pass an interview that they will "receive clothing and gear for the season", as well as "specialised military training".
A term of service of more than six months also promises a simplified path to gain Russian citizenship. The minimum period for "the performance of tasks" is four months.
The ads make no mention of any compensation in the event of injury or death, but they do indicate that, if desired, new hires may provide the passport details of another person (such as a relative) to receive wages in their stead.
Those who agree to the terms must delete all their social network accounts and then use old phones that lack video cameras.
Expenses are covered for travel to Molkin, a small settlement in Krasnodar territory, Russia.
A training base for Wagner and a testing ground for the Russian military are situated near the settlement, the BBC reported in March.
'Real danger'
Up to 20,000 mercenaries from the Wagner Group, including from Syria and Libya, were supporting Russian forces in Ukraine, a European official said in April.
The mercenary group has long been accused of rights abuses and war crimes.
Uzbek migrants confirmed that there has been talk of Wagner recruitment.
Farkhod, a Uzbek citizen who works in a Russian city and declined to disclose his last name, told Caravanserai that he heard that migrant workers are being offered big salaries as well as citizenship for serving in the Russian army or PMCs fighting in Ukraine.
"According to what my fellow citizens have told me, the migrant workers from the Fergana Valley usually include some who are interested in such offers," he said.
"But personally I would never go, even if they offer big money and citizenship. Why go with weapons to another country and kill innocent people?"
Migrants are learning about Russian PMC opportunities by word of mouth, said Fakhriddin, a migrant worker from Uzbekistan who works at a shopping centre in Moscow.
"That's exactly how they try to recruit Uzbeks and Tajiks for combat in Ukraine. It's said that some left Uzbekistan to fight, but I heard that some [Uzbeks] who were injured have come back," he said.
Fakhriddin doubts that the PMCs will pay recruits what they promised.
"I think the recruiters are counting on the mercenaries not coming back alive," he said. "But one thing I will say: many migrant workers essentially know that you can go to war in Ukraine for money and citizenship."
Some of the promises made by the Russian military are attractive to desperate migrants forced to eke out a living in Russia, analysts noted.
The prospect of obtaining citizenship is most attractive to recruits, said Valentina Chupik, an Uzbek-born migrant-rights activist.
"Fools abound, but everyone who contacted me refused [to join the PMCs in Ukraine] after my explanations," she said.
"We just need to educate people and, with the law in our hands, show the falsity of these promises and the real dangers of such contracts."
Huge losses
Alisher Ilkhamov, director of Central Asia Due Diligence in London, said he is not surprised that recruiters working for the Russian Defence Ministry have stepped up their efforts aimed at Central Asian migrants.
"The Russian army in Ukraine is suffering huge personnel losses," he said, noting that "the magnitude of these losses already significantly exceeds the loss of Soviet troops in Afghanistan."
Russia has lost more than 41,500 troops since the start of the invasion on February 24, according to the latest Ukrainian military update.
Western sources usually give a more conservative figure on Russian casualties -- from 15,000 to 20,000 soldiers killed.
Russians have duelling attitudes about the war: many verbally support the "special operation", but few are willing to go to the front, even if they are well compensated, Ilkhamov said.
Russia's leaders are afraid to announce a general mobilisation, fearing public discontent, he added.
"Accordingly, the ongoing recruitment of volunteers in Russia itself is insufficient to fully make up the losses, calling into question whether the declared goals of the invasion of Ukraine will be achieved," he said.
"They have been forced to turn to the citizens of Central Asian countries, which supply most migrant workers to Russia and the economies of which are heavily dependent on their remittances."
"When Russian authorities cannot use official forces, they use this type of unit," said Adil Turdukulov, a journalist from Kyrgyzstan. "It's a criminal offence in our country ... The security agencies -- both Uzbek and Kyrgyz -- should above all shift their attention to suppressing this kind of activity."
The warning from Uzbekistan's labour migration agency is proper and timely, he said. Recruits not only risk their own lives but also involuntarily pull Central Asian countries into a war that is not in their national interest.
"That's why it is important that not only such agencies, but also law enforcement and security agencies, educate the public in these matters with particular care," Turdukulov said.
"And there should be some kind of response -- a statement [of protest] directed at the Russian authorities," he added.