KYIV -- Ukraine on Monday (August 15) said it had struck a main operational base of the Kremlin-backed Wagner Group private military company (PMC) in the eastern part of the country.
Serhiy Haidai, governor of the Luhansk region, said the Wagner base was "destroyed by a precision strike" on Sunday.
Haidai wrote on Telegram that Ukrainian forces "hit an enemy HQ whose whereabouts were established thanks to a Russian journalist", according to the BBC.
"This time, the successful strike destroyed the Wagner PMC HQ in Popasna yesterday," he said.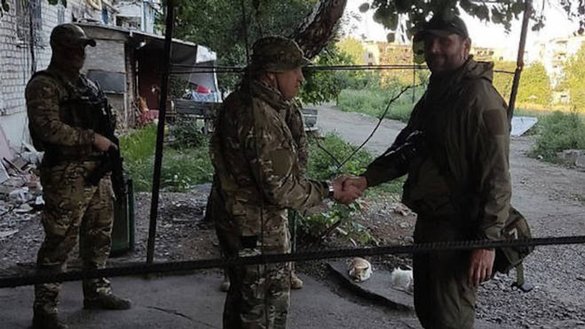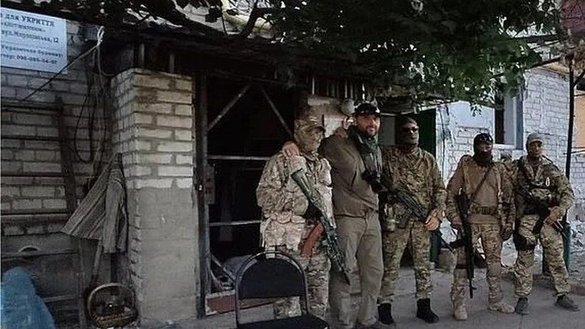 "The number of dead is being clarified," he added.
Ukraine was able to locate the headquarters in Popasna after a Russian propagandist, Sergei Sreda, accidentally revealed its location in photographs posted to Telegram on August 8, Ukrainian newspaper Ukrainska Pravda reported.
One photograph showed a street sign with the address of a nearby bomb shelter, which allowed Kyiv to figure out the location.
Another photograph shows Sreda shaking hands with a man who appears to be Yevgeny Prigozhin, the Wagner Group's financier and a close ally of Russian President Vladimir Putin.
In June, a top European Union (EU) court rejected Prigozhin's bid to overturn sanctions against him and the Wagner Group amid growing evidence of war crimes committed by Russian mercenaries.
Prigozhin is on the US Federal Bureau of Investigation (FBI)'s wanted list "for his alleged involvement in a conspiracy to defraud the United States".
The US Treasury issued sanctions against the Russian company Evro Polis in 2018, saying the company was contracted to "protect" Syrian oil fields "owned or controlled" by Prigozhin.
The same company is tied to actions in Libya.
Prigozhin is also blacklisted by Washington for meddling in the 2016 US elections.
Sreda's post, which has since been removed, read: "Arrived at Popasnaya, stopped at the headquarters of the 'PMC Wagner'. I was welcomed as family.
"Told me some funny stories."
Ukrainian forces used the US-supplied High Mobility Artillery Rocket Systems (HIMARS) to hit the Wagner base, said Anton Gerashchenko, an adviser to the Ukrainian interior minister, in a tweet Sunday.
Ukraine's army has been hitting targets deeper into Russian-held territory since HIMARS started arriving in recent weeks.
Russian Telegram channels with links to Wagner confirmed the PMC's headquarters had been hit.
Wagner itself confirmed Prigozhin was in Ukraine.
"Today something very interesting awaits us," the group's Telegram channel posted August 12. "Apparently, Yevgeny Prigozhin has arrived in Donbas. We can expect serious measures with the participation of the Wagner PMC."
Up to 20,000 mercenaries from the Wagner Group, including from Syria and Libya, are supporting Russian forces in Ukraine, a European official said in April.
The mercenary group has long been accused of rights abuses and war crimes in conflicts around the world.
Series of setbacks
The latest setback comes as mysterious explosions at high-value military bases, failures of much-touted air defence systems, and the inability to keep river crossings intact plague Russian forces.
Ukrainian authorities also said Monday that saboteurs had blown up a railway bridge southwest of the city of Melitopol, which is held by Russian troops.
Melitopol mayor Ivan Fyodorov said on Telegram that the strike meant there would be "a complete absence of military trains from Crimea".
The Crimean peninsula, which was annexed by Russia in 2014, is an essential base for supplying Russian troops deployed in southern Ukraine.
Ukraine has said it is waging a counter-offensive in the south of the country, re-capturing dozens of villages and threatening to push Russian troops to the other bank of the Dnipro river.