KYIV -- Moscow's humiliating setbacks in eastern Ukraine over the past week have sent Russian propagandists and the Kremlin-backed Wagner Group mercenaries into a frenzy of recriminations.
Ukraine recaptured the strategic city of Izyum and ousted Russian forces from most of Kharkiv province in a lightning counter-offensive that began September 5.
Russian troops fled in disarray -- some reportedly on stolen bicycles while disguised as locals -- abandoning tanks, armoured vehicles and ammunition.
Leaked video footage showing Wagner Group financier Yevgeny Prigozhin recruiting mercenaries at a prison underscored Russia's critical shortage of combat troops.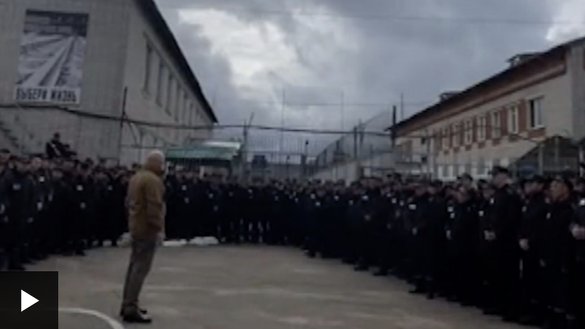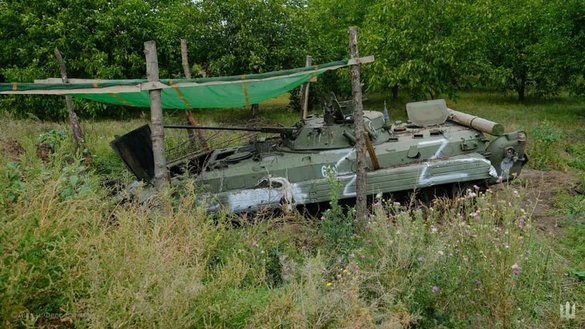 Prigozhin, a St. Petersburg businessman and close ally of Russian President Vladimir Putin, has long denied his association with the Wagner Group, which carries out the Kremlin's "dirty work" in conflicts around the world.
But the leaked video, verified by the BBC in a Friday (September 16) report, and photographs of Prigozhin visiting Wagner headquarters in Popasna, Ukraine, in August, confirm his involvement with the private military company (PMC).
In the video, the oligarch tells inmates at a penal colony in central Russia that he is a "representative of a [PMC]".
"Perhaps you heard the name -- Wagner Group?" he asked the assembled inmates.
Although Russian law does not allow prisoners to be freed in exchange for military or mercenary service, Prigozhin tells the inmates, "If you serve six months, you are free."
On the other hand, he added, "if you arrive in Ukraine and decide it's not for you, we will execute you".
The BBC and several other sources verified the video. It is not known who filmed the video, or when and how it was released.
In a statement published on social media after the video went viral, Prigozhin said that if he were in prison he would "dream of" joining the Wagner Group to "pay my debt to the Motherland".
He did not explicitly address the video or confirm its authenticity, but he added a message to those who do not want mercenaries or prisoners to fight in Ukraine.
"It's either [PMCs] and prisoners, or your children -- decide for yourself," he said.
Strategic failures
Russia's recent losses also sparked unusual criticism among the Kremlin's supporters.
The Grey Zone Telegram channel, which is considered close to the Wagner Group, on Tuesday reposted another channel's statement about flawed Russian tactics in Ukraine.
"The [Russian] bet on missiles didn't work ...In short, this strategy has not been vindicated."
"When it comes to missiles, what matters is not flying beautifully at low altitudes but rather spying on targets," the post said.
"Cheaper American HIMARS rockets proved to be superior high-precision weapons."
"Additionally, the bet on quick victorious wars and quick military-political operations under the [Russian military chief of staff Valery] Gerasimov doctrine did not pay off."
"The military doctrine will need to be changed completely," reads the Grey Zone post.
Seeking a scapegoat
"It is clear that these Telegram channels are trying to find a scapegoat, someone to blame for the fact that the world's 'second-best' army cannot deal with Ukraine," said Ihor Petrenko of Kyiv, director of the internal policy department of the International Centre for Policy Studies.
"The Telegram channels normally slam Gerasimov, believing that it was specifically his approach and tactics that failed," Petrenko said.
Fear of the Kremlin no longer works on Telegram.
"During the war, Russia adopted draconian laws to keep everyone silent," said Ivan Stupak of Kyiv, a former Security Service of Ukraine (SBU) officer and analyst at the Institute of the Future, a Ukrainian think-tank.
"But now everything has changed," he said.
"The soldiers have no filter -- they value their lives, and money isn't so important any more."
"They see how many men are dying at the front, so they start talking a lot," said Stupak.
The remarks on Telegram may represent a conflict brewing inside the Kremlin itself.
"We definitely see serious conflict within the power bloc in Russia: you've got the FSB [Federal Security Service] there, as well as the CEO of Rosneft -- Igor Sechin -- and [Defence Minister Sergei] Shoigu," noted Stupak.
Propagandist panic
The Ukrainian counter-offensive has also forced a dramatic change in the tone of Russian propaganda.
A flurry of media pundits, analysts, bloggers and officials have criticised the war's handling on TV shows and on social media.
"The most interesting thing is that we clearly tracked the panic as it began," said Ukrainian media analyst Volodymyr Moskalets, who monitors Russian propaganda.
"Top bloggers, TV presenters and all these serious men and women broadcasting on federal [TV] channels -- they simply did not know what to say," he said. "You got the impression of a general hysteria."
"For example, Margarita Simonyan, one of the main Russian propagandists, wrote that Russians and Ukrainians need to live together," he said. "Others said that this was treason, and so on."
In another shift, Russians are openly mocking the Defence Ministry for its failures.
"People have started making fun of the claims of the Defence Ministry that the troops' defeat and retreat are some tactic ... the Defence Ministry had to turn off comments to its posts," said Moskalets.
"Pay attention, because for the first time, Russian TV is broadcasting statements that fighting may not be worth it, and that instead the country should look for other solutions and start negotiations."
"A month ago it was difficult to imagine such messages on Russian TV," he said.
Kremlin on the defensive
To put an end to the avalanche of scathing critiques, the Kremlin issued a warning.
Dissenting voices need to "remain within the law" that punishes people "discrediting" the army, Kremlin spokesman Dmitry Peskov said on Tuesday.
"The line is very, very thin; one must be very careful here."
Undeterred, nationalist groups that usually fervently support the war are lashing out at the military establishment.
The Kharkiv defeat was particularly shocking, even though Russian troops have experienced numerous setbacks. They retreated from Kyiv and lost their flagship "Moskva" in April.
Only two possible explanations exist for the latest setback, said conservative commentator Yegor Kholmogorov.
Either "we were betrayed" or "our army is not fit for combat", he said.