TASHKENT -- A Chinese deal to extract oil and associated gas in the Amu Darya River basin in Afghanistan is raising concerns among observers in Central Asia.
Kabul authorities and Xinjiang Central Asia Petroleum and Gas Co. (CAPEIC) on January 5 inked a deal to extract oil from an area covering 4,500 square kilometres (1,737 square miles) in northern Sar-e-Pul, Jawzjan and Faryab provinces.
The 25-year contract also envisions the creation of an oil refinery in Afghanistan.
Jawzjan borders Uzbekistan and Turkmenistan; Faryab borders Turkmenistan.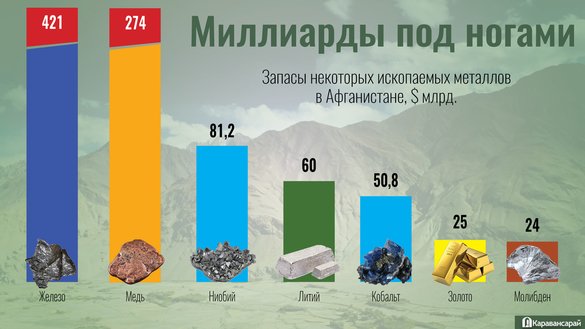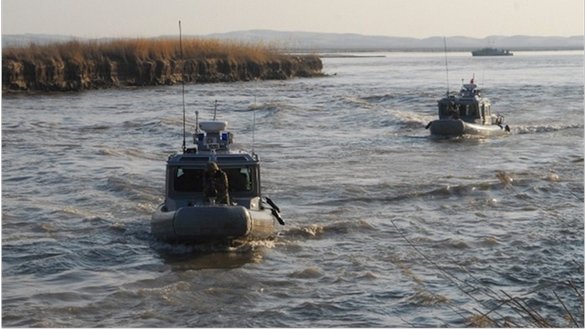 Some 87 million barrels of crude oil are estimated to be in the Amu Darya basin.
The venture is expected to create 3,000 jobs, with more than $540 million to be invested during the first three exploratory years of the project.
Afghanistan will own a 20% stake in the new venture and initially will receive 15% of the profit from it. Under the contract, Afghanistan's share could reach 75%.
The two countries "should work together and co-operate closely to build the project into a successful model of China-Afghanistan co-operation, so it gives confidence for more foreign investors to develop their business in Afghanistan", Chinese Ambassador to Afghanistan Wang Yu said at the signing ceremony.
"China and Afghanistan are linked by mountains and water and share the same fate," he said.
Even though they share a merely 76km-long border, China has long eyed Afghanistan as a source of key minerals.
In addition to oil and gas, Afghanistan has vast reserves of iron ore, copper, lithium, niobium, cobalt, gold and molybdenum.
CAPEIC's parent company, China's state-owned China National Petroleum Corporation (CNPC), signed a contract for the same Amu Darya projects in 2011, but the deal was scrapped years later over delays and lack of progress.
What's the problem?
Extracting oil and associated gas in the Amu Darya basin without complying with environmental standards could seriously harm Afghanistan's neighbours to the north, analysts in Central Asia told Caravanserai.
The deal is an apparent revival of the 2011 contract, according to Alisher Ilkhamov, director of the London-based organisation Central Asia Due Diligence.
On the one hand, the ambition of those in Afghanistan who want "to maximise the country's energy independence is understandable and completely legitimate," he told Caravanserai.
"But on the other hand, you need to consider your neighbours' interests in terms of environmental safety, especially if you keep in mind that the Amu Darya is one of two main arteries that provide the water supply to the whole region," Ilkhamov said.
There needs to be a bilateral or multilateral joint assessment of how any economic initiative in the Amu Darya basin could affect the water supply of the region's countries, he said.
Previous ventures, such as Uzbekistan's cotton industry, failed to do so in the past, he noted.
"As a result, we have the almost complete evaporation of the Aral Sea, and the pollution of the lower course of the Amu Darya by ... the accumulated runoff of [pesticides and salts] from the cotton fields," he said.
It is high time for all the relevant countries to band together to conduct a joint environmental assessment in the spirit of neighbourliness, he said, adding that analysts should assess the agreement between China and Afghanistan from the perspective of international law.
"But one thing is obvious [...] now China is trying to become Kabul's main partner, at least on the economic front," he said.
Many analysts also say China is trying to make Afghanistan economically and politically dependent on Beijing so that it can exploit the nation's mineral reserves as it has done in many other countries around the world.
'China couldn't care less'
The Chinese regime is pragmatic, noted Javlon Jurayev, a Tashkent-based economist.
"They have no principles other than to guarantee their own economic security, and that includes energy security. China, as an investor, doesn't much care where things stand with human rights in your country, or what environmental protection laws exist," he told Caravanserai.
"They'll bribe officials wherever they need to. Anything as long as they secure their investment," he said.
In that light, the oil project will not be good for the local population, Zhurayev said.
Under international water law, a country is not required to secure agreement from others when drawing water on its own territory from transboundary waters, said Vadim Sokolov, director of the Tashkent-based Agency of the International Fund for Saving the Aral Sea (IFAS).
"It's enough to inform your neighbours. Of course this will affect the ecology of the Amu Darya basin but to what extent is still an open question," he told Caravanserai.
The project will affect and harm the environments of the neighbouring countries, such as Uzbekistan and Tajikistan, the majority of whose populations work in agriculture, said Nigara Khidoyatova, an Uzbek politician living in the United States.
"In the next decade, drought is a threat for these countries, and they'll surely be thinking about what damage they'll suffer from the development of these oil-producing areas. But China couldn't care less about that," Khidoyatova said.
"This project is more than a gamble. It has no economic advantages. But China apparently thinks it's important to plant its flag in Afghanistan," she said.