TASHKENT -- Russian officials' latest anti-migrant rhetoric is being aimed at sending Central Asian migrants to the front in Ukraine as casualties pile up.
"Why do divisions of men arrive in Russia from Central Asia every year to receive Russian citizenship (the Russian populace grew by 45,000 Tajiks in the first quarter of this year alone), but we don't see them at the front?" Russian State Duma member Mikhail Matveyev wrote on Telegram on May 6.
"Men of Russia's indigenous peoples are dying for their homeland there -- mainly Russians, who are being replaced here by hundreds of thousands of Asians," he added.
The root cause lies in dual citizenship, he claimed, contending that it is unfair for migrants to gain Russian citizenship but not to fight on the front.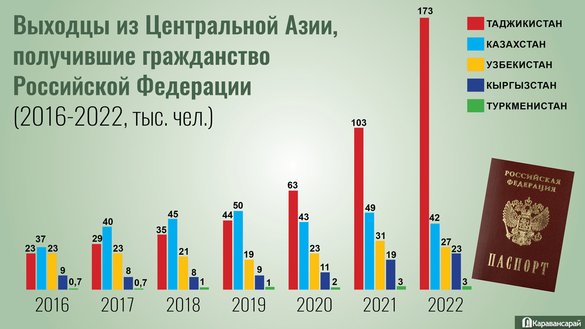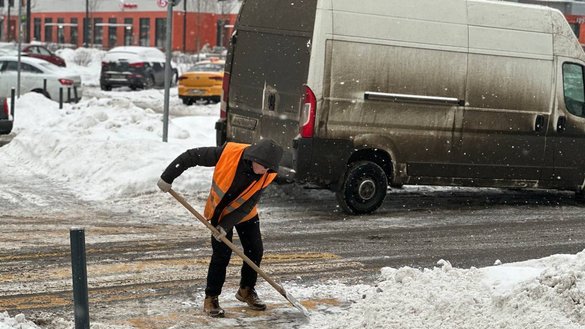 "There are so many of them on the streets of our cities. Which, by the way, creates yet another problem -- a criminal problem," he added.
Russian officials have long blamed rising crime on migrants.
"While Russians are at the front, migrants are attacking our rear..." Alexander Bastrykin, chairman of the Russian Investigative Committee, said May 11 during the XI St. Petersburg International Legal Forum.
"People are proposing, if they are citizens of Russia, if they have received citizenship, please go to the front."
"If you haven't gone to the front line, you are not fulfilling your civic duty. Please go back to your homeland," said Bastrykin.
'Blood tax'
The Kremlin is eyeing the migrant population as a source of manpower as Russian casualties mount on the battlefield.
More than 20,000 Russian troops died and another 80,000 were wounded in five months of fighting in eastern Ukraine, US officials estimated May 1.
The UK Ministry of Defence in an intelligence update posted on Twitter on May 8 noted that Russian military recruiters have been targeting Central Asian workers to serve in Ukraine.
Recruiters have visited mosques and immigration offices, offering migrants high salaries and sign-up bonuses, it added.
For its part, the Prosecutor General's Office of Uzbekistan has repeatedly urged citizens abroad not to join other nations' armed forces or mercenary forces and not to go into combat, warning of prosecution.
Russian authorities want to send Central Asians to the front so that they die in the war instead of the sons of Duma members, Galym Ageleuov, president of the NGO Liberty and an Almaty resident.
This is how they will accomplish the assigned task of recruiting 400,000 "volunteers" for the war in Ukraine, he said.
"The shortage of reservists in Russia is obvious. For Putin, we are 'younger brothers' whose time has come to pay the 'blood tax' -- to die in the Kremlin's war in Ukraine," Ageleuov told Caravanserai.
"If Russian authorities successfully recruit Central Asian migrants, they will most likely be sent to the front line, where Russian troops presently face extremely high losses," Ageleuov said.
Migrant reserves
The migrant-phobia promoted by the Kremlin is meant to divert Russians' attention from real problems, according to Uzbek-born human rights activist Valentina Chupik, who herself was expelled from Russia in 2021.
"There are several factors, one of which is migrant-phobia, to divert Russians' attention away from real problems," Chupik told Caravanserai.
"Another is intimidation of the governments of the migrants' countries of origin with the threat that their constituents will be killed in droves if they do not support Russia in the international arena," Chupik said.
Russian citizens themselves do not want to fight, despite the goals declared by their country's political leaders, said Shokir Khakimov, a political scientist from Tajikistan.
What's more, propaganda no longer yields significant results in shaping public opinion about the need to demonstrate patriotism, especially among the segment of the population subject to conscription, according to Khakimov.
"If up to this point our fellow citizens were just cheap labour for employers in Russia, now they are considered reserves to be brought into the theatre of war," Khakimov told Caravanserai.
Central Asian governments must lobby migrants to renounce Russian citizenship or urgently return to their homeland, said Adil Turdukulov, a journalist from Kyrgyzstan.
"We have repeatedly warned our compatriots that applying for dual citizenship is impermissible. First, it is not legal. Our laws do not allow having two passports," Turdukulov told Caravanserai.