The China National Electronics Import and Export Corporation (CEIEC) is at the centre of a controversy that involves Beijing helping other regimes around the world scrub the internet of free speech and political dissent, sparking increased worry in countries as seen as particularly vulnerable to Chinese influence.
In the latest example, CEIEC was caught providing expertise to Venezuela's state-owned telecom company -- which has blocked independent media as well as livestreams by opposition leader Juan Guaido, whom at least 50 nations recognise as the country's interim president.
President Nicolas Maduro seized total control of Venezuela's political institutions on Sunday (December 6) with a sweeping victory in legislative elections that were boycotted by opposition parties and widely denounced as fraud by world leaders.
"The international community cannot allow Maduro, who is in power illegitimately because he stole the 2018 election, to gain from stealing a second election," US Secretary of State Mike Pompeo said in a statement.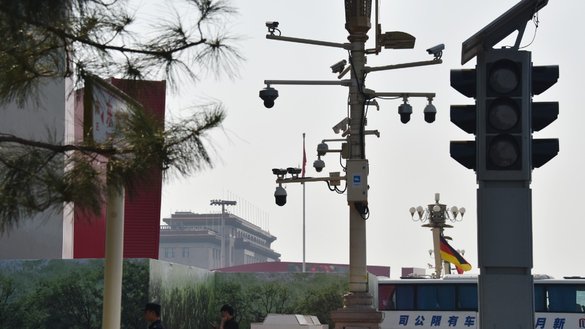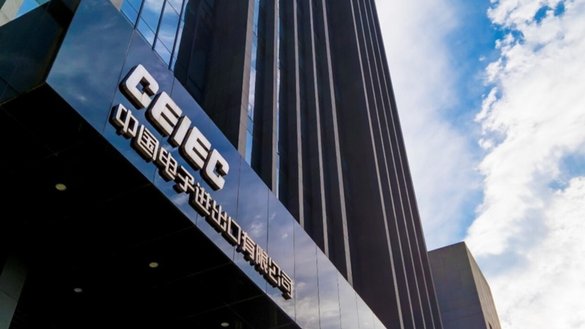 Last week, Pompeo said that CEIEC "has been supporting the Maduro regime's malicious efforts to repress political dissent and undermine democratic processes since 2017".
Crackdown on internet freedom
The United States on November 30 said it was imposing sanctions on CEIEC and blocking assets of any firm in which the state-owned company holds a 50% stake or higher.
"The United States will not hesitate to target anyone helping to suppress the democratic will of the Venezuelan people and others around the world," US Treasury Secretary Steven Mnuchin said in a statement.
The US Treasury Department described CEIEC as offering a "commercialised version of Beijing's 'Great Firewall'," which scrubs out politically sensitive material from the internet accessible to ordinary users.
CEIEC, on its website, describes itself as "a state-owned enterprise, directed by Chinese Central Government" with 24 main branches around the world operating in 160 countries and regions.
CEIEC says it sells "solutions that protect the most basic rights of every citizen".
CEIEC was previously under US sanctions from 2006 to 2008 in accordance with a law that prohibits activities aiding the transfer of weapons to or from Iran and Syria.
Following Maduro's "victory" announcement December 6, Brazilian Foreign Minister Ernesto Araujo tweeted that the vote was an "electoral farce" and an attempt by the Maduro "dictatorship" to legitimise its rule.
Canada and the Organisation of American States refused to recognise the result.
Pompeo denounced the polls as "a fraud and a sham".
China is a major supporter and commercial partner of oil-producing Venezuela.
Hypocrisy and lies
When asked about the new sanctions and allegations that CEIEC "supports the illegitimate Maduro regime", Chinese Foreign Ministry spokesperson Hua Chunying denied involvement.
"China believes that upholding sovereign equality and non-interference in others' internal affairs is the most important principle of the UN [United Nations] Charter," she said at a news conference December 1.
"China is a firm defender of cyber-security and believes that information and communications technology should be used to promote socio-economic development and improve people's well-being," she continued.
On the contrary, China has been branded a "safe haven" for cyber-criminals, following the indictment of two Chinese nationals for seeking to steal COVID-19 vaccine research and hacking hundreds of companies around the world.
"China has now taken its place, alongside Russia, Iran and North Korea, in that shameful club of nations that provide a safe haven for cyber criminals," US Assistant Attorney General John Demers said in a US Justice Department statement in July.
The Chinese regime is meanwhile taking its information war to new levels, borrowing tried and true tactics used by the Kremlin and adding its own twists to spread conspiracy theories and to deflect blame on a number of controversial topics.
The Chinese regime has been viewed as a strategic threat by a number of countries for years, but recently the implications of Beijing's actions around the world have expanded significantly the degree of alarm.
From remote Himalayan valleys to small tropical islands, an increasingly assertive Chinese regime is embracing conflicts like never before.
Chinese President Xi Jinping increasingly is employing jingoistic rhetoric during public speeches, while at the same time the Chinese military is becoming more aggressive and making incursions into the territory of other sovereign nations.
Beijing's crackdown on dissent in Hong Kong -- including the recent jailing of several pro-democracy activists -- "underscores once again that the Chinese Communist Party's greatest fear is the free speech and free thinking of its own people", Pompeo said in a statement December 3.
Ties to indoctrination camps
Venezuela is far from CEIEC's only target, observers warn.
"China is exporting its model of invasive, all-encompassing surveillance to Central Asia," Eurasianet reported in September 2019.
CEIEC is giving away advanced facial recognition technology to Kyrgyzstan, the same technology that Chinese authorities used to subdue their Xinjiang region.
"China's leaders seek to subordinate the rights of the individual to the will of the Communist Party," US Director of National Intelligence John Ratcliffe wrote in a Wall Street Journal opinion piece on December 3, adding that China represents "the greatest threat to democracy and freedom worldwide since World War II".
Glaring evidence of this effort is in the Xinjiang region, where more than one million Muslims languish in indoctrination camps as Beijing attempts to forcibly integrate the community and root out its Islamic heritage.
In September, an investigative report detailed how Chinese authorities have destroyed almost 16,000 mosques in Xinjiang in recent years as part of those efforts.
On October 27, US senators brought forth a resolution declaring that the Chinese regime was committing genocide against Uighurs and other Turkic-speaking Muslims in Xinjiang.
News of Chinese interference in foreign elections will not be welcome news to many countries vulnerable to Chinese influence.
As reported last month, Kyrgyzstan is being forced to contend with increasing pressure from Beijing as it attempts to undertake a legitimate transfer of power through elections scheduled in January.
The political turmoil, in combination with the country's economic straits, offers Beijing considerable leverage over what may happen in January and beyond, say observers.
In Kazakhstan, the proliferation of Chinese-made surveillance cameras has raised concerns for years that they may be accessed by Chinese authorities.