ALMATY -- Kazakh companies are suffering heavy losses after Chinese authorities banned trade along a key route between the two countries -- a move some observers say is linked to Kazakhstan's criticism of Beijing's policies towards Xinjiang.
Kazakh importers in early August received telegrammes from authorities in the Xinjiang region announcing suspension of cargo transport from Alashankou, Xinjiang region, to Kazakhstan, said Askar Jakupbayev of Ust-Kamenogorsk, deputy director for economic issues at the Chamber of Entrepreneurs in East Kazakhstan province.
The move is ostensibly part of a quarantine aimed at countering the spread of COVID-19. Problems at the border had already begun in mid-November last year, when Xinjiang authorities tightened customs control measures for goods.
Chinese authorities have not said when they will lift the ban, and entrepreneurs are already suffering heavy losses, according to Jakupbayev.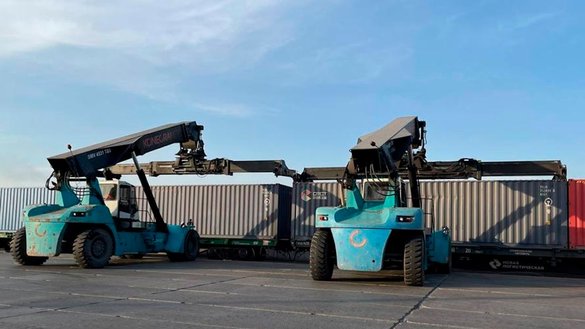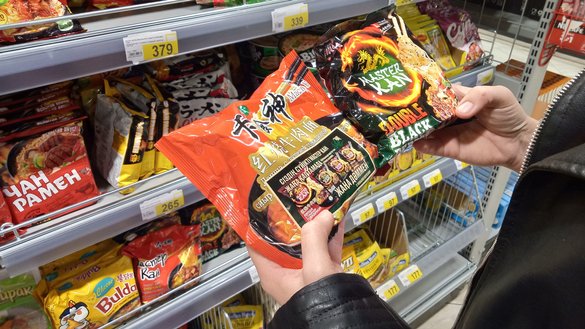 Kazakh companies are losing money because they are unable to fulfil contracts and have to store goods expensively in warehouses, he said.
The latest trade disruption comes amid rising prices for goods in Kazakhstan, he added.
For two years, Kazakhstan and China have had supply disruptions in both directions. That is why prices for clothing, shoes, household appliances and home textiles -- everything that is imported from China -- are soaring, Jakupbayev said.
Currently, hundreds of loaded trucks on their way to Kazakhstan have piled up at the Dostyk-Alashankou Station, which is situated on the border between Kazakhstan and China, he stated.
The Ust-Kamenogorsk Condenser Plant (UKKZ), one of the Kazakh companies affected by China's ban, has appealed to the Chamber of Entrepreneurs of East Kazakhstan province for help with the border situation.
Since June 17, the plant's management has been unable to obtain necessary parts from a warehouse at the Khorgos International Centre for Transfrontier Co-operation on the border.
As a result, it cannot fulfil its contracts.
"We have a plant for full-cycle production of industrial condensers ... We have been in the market for over 60 years," said UKKZ spokesperson Vyacheslav Shakhov.
"About five years ago, we began buying components for our production from China. We established contacts with local manufacturers and began close co-operation."
But since June, the components -- which the plant purchased for 130 million KZT ($305,000) -- have not left China, he said.
At first, Chinese suppliers explained the delay by saying that authorities declared a quarantine in their province due to a massive coronavirus infection, according to Shakhov.
But then the parts languished in a warehouse on the Chinese side of Khorgos because, according to the Chinese, no containers were available.
"We formed a Chinese company that provides containers, but we have been unable to reach it and have no idea when we will receive the goods."
"At present, a huge number of trucks have accumulated at the Khorgos and Alashankou stations," said Shakhov. "Even if they allow goods to start moving in our direction soon, we will still be pushed out to December, when there are many holidays in Kazakhstan, as well as the Chinese New Year, so we aren't expecting the goods any earlier than February."
Meanwhile, the plant's losses have already amounted to hundreds of millions of tenge.
By the end of 2021, if UKKZ is unable to obtain the components and deliver the condensers that its customers are expecting, it could lose almost 70 million KZT ($164,000), he said.
Xinjiang ties
Since the beginning of 2021, Kazakhs have protested daily outside the Chinese consulate in Almaty, demanding that Beijing release their relatives or friends who were detained as part of China's repression of Muslims in Xinjiang.
Beijing has imprisoned more than one million Uighurs and other Turkic Muslims -- including ethnic Kazakhs -- in as many as 400 facilities that include "political education" camps, pretrial detention centres and prisons as part of its crackdown on Muslims in Xinjiang.
In recent months, Kazakhstan has granted refugee status to ethnic Kazakhs from China, an indication that Nur-Sultan is recognising Beijing's violation of human rights.
China is banning Kazakh imports and exports because of Kazakhstan's condemnation of Chinese policy towards ethnic Kazakhs in the Xinjiang region, said economist Arman Beisembayev of Almaty.
"China has a soft power doctrine. That means China won't come at us with a weapon but will put us into a submissive posture through economic means," he said.
Beijing lends money to weak and poor countries, which are later unable to repay and are forced to accept China's rules in the region, according to Beisembayev.
"For example, Kyrgyzstan is entirely under China. If the Chinese want to do so, they could buy it lock, stock and barrel," he said.
"China is making it clear that we in Kazakhstan have been flirting with Sinophobia for too long. It seems that China is now demonstrating its negotiating position to us...it will open the border for us, [but only] after presenting a full list of what Kazakhstan needs to do in return," said Beisembayev.
The Kazakh government is in a difficult situation, agreed activist Kuanysh Satayev of Shymkent.
"On one side of the scale, one of the most important areas of Kazakhstan's foreign policy is caring for its people abroad. Confirmation of this can be found in the fact that we removed as many of our citizens from Syria and Iraq as did any other country in the world."
So, the government cannot ignore ethnic Kazakhs' stories told in court about what they went through in Chinese re-education camps," he said.
The other side of the scale holds Kazakhstan's dependence on Chinese investments and Chinese goods, Satayev said.
"Judging by what is happening, with the help of sanctions at the border, China is trying to tip the scale and make our government even more loyal to Chinese policy."