GENEVA -- Russia Monday (January 10) insisted that it had no plans to invade Ukraine, but with an estimated 100,000 Russian troops massed around its side of the border, Kyiv is not taking any chances.
After more than seven hours of negotiations in Geneva, Russian and US officials both offered to keep talking, though they gave no no sign of a major breakthrough.
The high-stakes meeting came amid fears of a large-scale Russian invasion of its neighbour, where the Ukrainian army has been battling a Moscow-backed insurgency in two breakaway regions since 2014 in a long-simmering conflict that has claimed more than 13,000 lives.
Russian Deputy Foreign Minister Sergey Ryabkov said he had assured US Deputy Secretary of State Wendy Sherman that the fears were unfounded.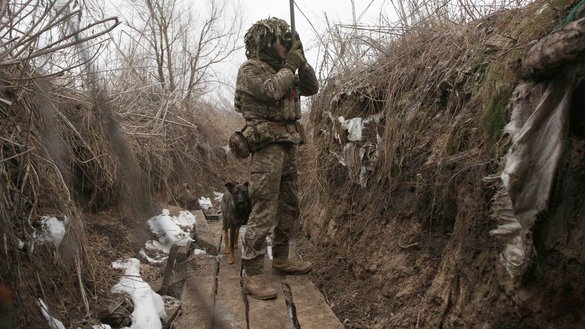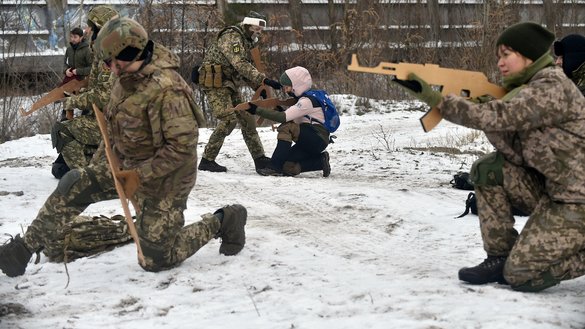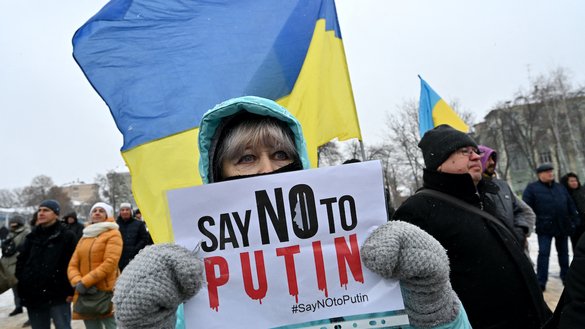 "We explained to our colleagues that we have no plans, no intentions to 'attack' Ukraine," he told reporters. "There is no reason to fear any escalation in this regard."
Moscow has demanded wide-ranging concessions from Washington and its NATO allies, which in turn have threatened severe sanctions for any attack.
While the Kremlin described the talks as a "positive" start, both sides remained cautious about the outcome of future discussions.
Sherman said Russia offered no proof it would not invade or any explanation for why it has deployed some 100,000 troops toward the Ukrainian border.
That assessment was repeated at the Pentagon, where spokesman John Kirby said there had been "no major changes" to Moscow's force posture.
Sherman told reporters she had offered "a number of ideas where our two countries could take reciprocal action that would be in our security interest and improve strategic stability".
Sherman insisted that some of Russia's demands were "simply non-starters", including a ban on NATO's further eastward expansion.
"We will not allow anyone to slam closed NATO's open-door policy," she said.
Russian Deputy Foreign Minister Alexander Grushko Tuesday said that ties between Russia and NATO had reached a "moment of truth".
"It's no exaggeration to say that a moment of truth is coming in our relations with the alliance," he was quoted as saying by Russian news agencies.
A meeting of the NATO-Russia Council will take place in Brussels on Wednesday, then the permanent council of the Organisation for Security and Co-operation in Europe (OSCE) will meet in Vienna on Thursday with the issue of Ukraine expected to dominate.
Intellectuals ask for NATO admission
Meanwhile, a small group of Russian intelligentsia has offered an alternative approach to end the stalemate -- a request for NATO to admit Russia.
"We stand on the threshold of a major war -- we [Russia] already have been fighting small wars in recent years," the group said in a statement January 9 published by Ekho Moskvy.
"Far from everyone in Russia supports its current domestic and foreign policies," the group said, addressing the leaders of NATO member states.
"Moreover, the base of support for the aggressive steps of our government is shrinking," it said. "If the annexation of Crimea, to our shame, was really supported by the majority of the population, then the continuation of the war with Ukraine no longer enjoys support, just like the invasion of Kazakhstan that just happened."
"Our people do not want war," it said.
Russia is a "natural ally" of the West, the group said. "We are convinced that in the long term Russia must not be NATO's enemy but rather a full-fledged member."
'Ready to defend our land'
Meanwhile, Ukraine is taking a cautious approach -- and preparing for the worst.
Ahead of this week's talks, in a forested area just outside Kyiv, mock Russian troops ambushed camouflage-clad civilian army reservists.
The would-be Ukrainian soldiers, who include architects and researchers in their ranks, returned fire with replica Kalashnikovs as imitation smoke grenades exploded around them.
"I believe that every person in this country should know what to do... if the enemy invades their country," Daniil Larin, a 19-year-old university student, said during a short break from the exercises.
Larin was one of about 50 Ukrainian civilians who drove from Kyiv to an abandoned Soviet-era asphalt plant on a recent weekend afternoon to train for defending their country in the event of a Russian invasion.
Dozens of civilians have been joining Ukraine's army reserves in recent months, as fears of a possible Russian invasion have mounted.
The reservists, who have ballooned to about 100,000 members, complement Ukraine's army, which totals 215,000 soldiers.
The civilian volunteers have been learning "how to handle weapons, how to behave in a battle environment, how to defend cities", Larin said.
The trainees are part of reservist battalions set up to protect Kyiv in the event of an attack.
Marta Yuzkiv, a 51-year-old doctor, says that the Russian army is "far superior" to Ukraine's and the risk of a full-scale invasion is "high enough" to have joined the reserves.
"Only if everyone is ready to defend our land, then there will be a chance," she said.
Since joining up last April, when Russian troops began amassing near the border, Yuzkiv has trained for several hours every Saturday in providing tactical medicine, shooting automatic rifles and deploying checkpoints.
While the army provided her with a military uniform, she spent her own money on a helmet, bulletproof jacket and tactical goggles.
One battalion commander, Vadym Ozirny, said that after mobilising at a rendezvous point, the reservists will get to work protecting administrative buildings and critical infrastructure as well as helping residents evacuate.
"These people must arrive, receive weapons and carry out command assignments, defend their home," he said.
Denys Semyrog-Orlyk, one of the most experienced reservists in the unit, said he is ready to counter a real offensive.
"I have been living for the eighth year with the thought that until we give Russia a good blow in the face, they will not leave us alone," the 46-year-old architect said.
"I clearly understand that I am a serviceman. I might be called up and I must act fully as a serviceman."