DMYTRIVKA, Ukraine -- Stepan Borodenko, 82, once believed that his most traumatic memories would be those of World War II.
That was until Russia invaded Ukraine in February.
The unprovoked war has brought back painful memories for many in the former Soviet states, and ignited concerns among Central Asians that their country could be the next target of Russian aggression.
Stepan and his wife Maria, 75, who live in the village of Dmytrivka about a two-hour drive from Kyiv, said the bombing started at the beginning of March.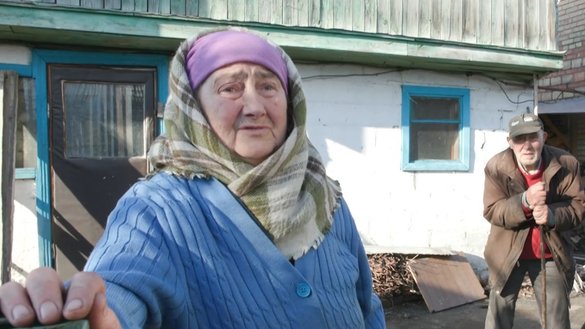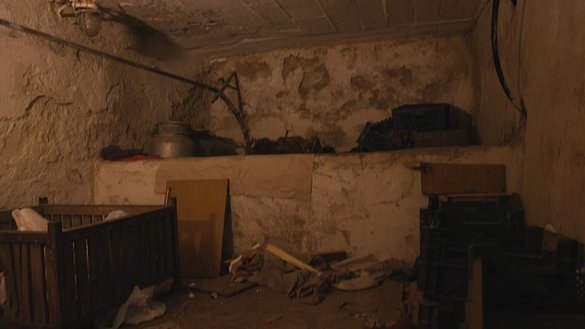 The village is mostly inhabited by Kyiv residents who have summer cottages there, but there are two streets where only locals -- mostly elderly people -- live.
"I went out to feed the chickens. Suddenly I heard a terrible explosion, and these scraps fell in my yard... Everything around was dusty," Stepan said, pointing out leftover shrapnel that he collected.
"It is evidence that the Russians were bombing us, civilians," he said.
Russian forces later damaged the village with tanks and demolished and looted houses.
"When they entered our village, only a few families were left there; most of them left their houses that night," said Maria. "I immediately went to my cellar and hid all the flour I had there."
Russian forces were continuously coming and going, she said.
After numerous air strikes and constant tank fire, the Borodenkos were forced to hide in their cellar.
As Russian forces retreated from around Kyiv last month, survivors have come forth with similar stories.
Ukrainian troops have since regained control of territory on the Russian border near the country's second-largest city, Kharkiv, which has been under constant fire since Moscow's invasion began.
Ukraine's Defence Ministry said in a statement on social media late Sunday (May 15) that the Ukrainian troops of the 127th Brigade in the Kharkiv region "drove out the Russians and claimed the state border".
Helping neighbours
Ukrainian forces regained control of Dmytrivka in the beginning of April, and the government has started restoring electricity and communications in the village.
Before the retreat, the Borodenkos spent more than a month in their tiny cellar along with several of their neighbours as they braved explosions as well as hunger.
The flour Maria had hidden from Russian occupiers became their lifeline.
"In those days, six people were living in my cellar. They were coming and coming, and I was hiding them," she said.
"I love baking bread; that's why I had a supply of flour. My neighbours knew that, and that's why they came," said Maria.
"I had six beds in the cellar. We all were in this small room for days."
"I was sneaking into my own house every night. I have an oven for bread there. I was baking as much as I could and then going back into the cellar," she said. "Sometimes I could not leave the cellar for three days and nights."
"It was easy to tell when the Russians were in the village," Maria said. "When they were here, we could hear the sound of tanks. I think they were drunk as well and screaming all the time."
But there was one day that the Borodenkos remember most.
"One day, in the beginning of March, when the silence fell after the first entry of the Russians, I decided to go outside," said Maria.
"Some of the houses were still smoky, they were no longer burning, but you could see the smoke."
From a distance, Maria thought she saw a body.
"When I came closer, it became obvious that he was hardly alive. I turned him over and it was our neighbour Lyosha. He was breathing heavily."
"I returned home, got some water and bread, and asked the neighbours who lived with us to help me bring him to the cellar. When we arrived, I gave him water and bread. He could not eat bread but drank water."
Lyosha survived. Later, the Borodenkos found out that he had not had food and water for days.