ALMATY -- The Kremlin is ramping up production of its propaganda films at home in what observers see as a futile effort to justify its invasion of Ukraine to the Russian public.
Russian President Vladimir Putin in January ordered his government's Culture Ministry to offer proposals to guarantee the screening of Russian documentaries on topics regarding the so-called "special military operation" (SMO) and "the fight against the dissemination of neo-Nazi and neofascist ideology".
Calling the invasion a war rather than an SMO is punishable under Russian law.
The decree, which set a deadline for February 1, called for "a festival of patriotic documentary cinema".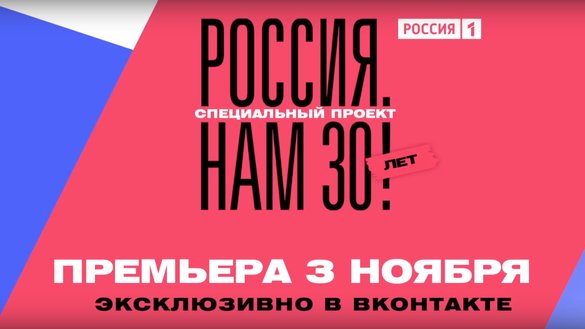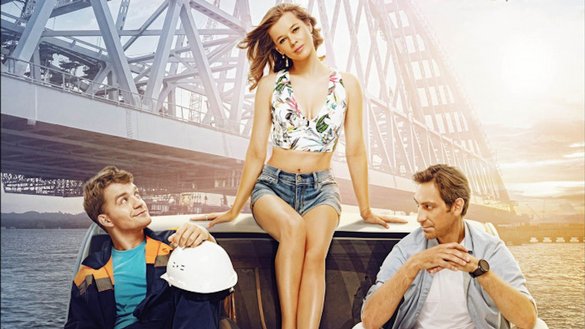 Putin ordered the Defence Ministry to work with Russian documentarians to cover Russian troops fighting in Ukraine "who have demonstrated bravery, valour and heroism".
The Education and Culture ministries received orders to create "public spaces, art objects and school museums" spotlighting those fighting in the war and to teach lessons on the topic in Russian schools by late March.
The Culture Ministry in late November included several topics related to the invasion on its list of priority areas of coverage to receive funding from the Russian government.
The topics include: "countering attempts to falsify history", "[upholding] a stable, secure state", "combating modern manifestations of Nazi and fascist ideology", "promoting the heroism and dedication of the Russian soldiers during the [SMO]" and "promoting service in the Russian Armed Forces".
'Blatant propaganda'
In the coming years, the Russian government is on track to increase its financing of propaganda films at taxpayers' expense.
Last year, the Culture Ministry backed the production of 210 Russian films, spending a total of 10 billion RUB (more than $140 million).
This year, it is slated to raise its investment to 11.6 billion RUB ($160 million), with that figure set to grow to 12.3 billion RUB ($170 million) each for 2024 and 2025.
Russian moviegoers, however, have been less than enthusiastic.
"The government is using these kinds of films to brainwash our society," said Irina Shapovalova, a Moscow resident who spoke using a pseudonym.
"They're using 'special military operation' to describe a war where Ukrainian soldiers and civilians are dying, while they're calling the Russian soldiers who have occupied another country 'brave heroes'."
She expressed outrage the government was wasting funds on these films instead of improving the nation's precarious socioeconomic situation, which has continued to worsen amid international sanctions.
"Who's actually watching these documentaries that are nothing but blatant propaganda?" Shapovalova said. "Even blockbusters [filmed in Russia] aren't interesting to many people."
Research conducted last summer by the independent Public Opinion Foundation found that Russians mainly prefer Western films to domestic ones.
The study, published in July, found that a lack of American films in Russian cinemas had led to a drop in moviegoers and revenue.
The majority of respondents who went to movie theatres acknowledged that they watched more foreign than Russian films.
Staying home
Russian cinemas have been operating at a loss since the exodus of Hollywood films, Pavel Ponikarovsky, owner of the Lumen Film cinema chain, said in an interview in August with the television channel 78.
About 10% of theatres in Russia closed in the May–June period, he noted.
Prior to the invasion, Hollywood films accounted for up to 80% of the Russian market, according to Vladislav Pasternak, a film producer.
"The very business of cinemas sprang up thanks to Hollywood. To a great extent it laid the foundation where Russian film appeared and began to make money," he told 78.
"If we take away Hollywood, there's no Russian film either," Pasternak said.
Instead of going to theatres, Russians are staying home and downloading American films that have not been officially distributed in Russia because of Western sanctions, the newspaper Kommersant reported January 25.
The number of views of pirated content in Russia doubled from 2021 to 2022, Kommersant quoted TelecomDaily CEO Denis Kuskov as saying.
Unlike Hollywood blockbusters, the so-called documentaries with an ideological focus do not enthrall Russians, according to Russian filmmakers.
The goals given to these kinds of films contradict those of genuine documentary filmmaking, Irina Vasilyeva, a member of the International Academy of Television and Radio and the Nika cinema academy, said in September during a panel discussion at the Flahertiana International Documentary Film Festival in Perm, Russia.
"Let's come up with a different term because it's just pure impersonation when broadcasters say this is a documentary and turn [viewers'] brains to mush," Vasilyeva said, alluding to the Kremlin's television channels.
"The logic in that is clear."
Targeting Central Asia
Meanwhile, the Kremlin is trying to promote its agenda in neighbouring countries.
Rossotrudnichestvo, also known as Russian House and one of the Kremlin's vehicles for influence in Central Asia, in December sparked an uproar after it organised a screening of the film "Rossiya. Nam 30 let!" ("Russia. We're 30 Years Old!") in an Almaty movie theatre for schoolchildren.
The 2021 documentary focuses on standout 30-year-old Russians.
The film exposed the schoolchildren to violent explosions and terrorism, Arbat.media reported.
Some of those featured in the documentary expressed positive opinions of Russia's illegal annexation of Crimea. One was proud that "South Ossetia is part of Russia."
The organisers tricked the children, promising them that they would be seeing a film "about tigers", Bagdat Asylbek, a Radio Free Europe/Radio Liberty correspondent who joined the schoolchildren on the outing to see the film, wrote on Facebook.
The incident drew furious responses from Kazakhs who accused Rossotrudnichestvo and the cinema's management of spreading Nazi and separatist ideas.
"I think this is incitement and an abomination. I firmly believe you shouldn't show children those kinds of things," said Oleg Boretsky, who runs a cinema club bearing his name in Almaty, in a video he posted on social media.
The outrage is just one indication that that fewer and fewer Kazakhs are willing to tolerate Russian propaganda that is broadcast in Kazakhstan.
Back in 2018, Kazakhstan's cinemas refused to screen the Russian propaganda movie "The Crimean Bridge. Made with Love!".
Whereas many years ago Kazakhs were entirely under the influence of Russian media, things are different today, Gaziz Abishev of Astana, a political correspondent and editor in chief of the Turan Times news site, told Caravanserai.
"The victims of Russian propaganda in Kazakhstan are generally contained groups, members of the older generation, whose numbers are limited and continuing to decline because young people get their news online," Abishev said.
"Russia's information influence on Kazakhstan through propaganda is diminishing every year."