KYIV -- Since Russia's full-scale invasion of Ukraine began last year, Russian troops have stolen thousands of artefacts and works of art from Ukrainian museums in the occupied territories.
Before Ukrainian troops defeated and drove them out of Kherson province, Russians stole about 15,000 museum pieces from that province alone, estimate Ukrainian authorities. Most of them came from the Kherson Art Museum, which had one of Ukraine's largest collections of paintings.
"It seems to me that this looting is even bigger than the thefts the Nazis committed during World War II," said Alina Dotsenko, director of the museum.
Since her life was in danger and she was unwilling to co-operate with the occupiers, Dotsenko had to leave the city on May 5. She returned only after Ukrainian forces liberated the city. By then it was too late to save the art.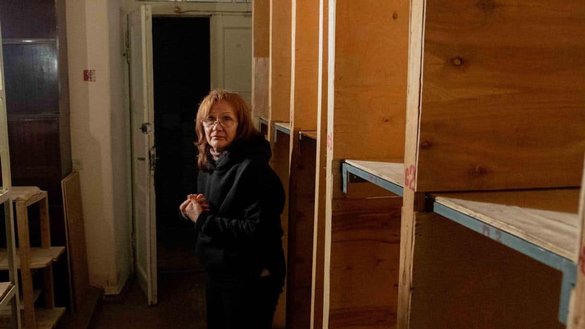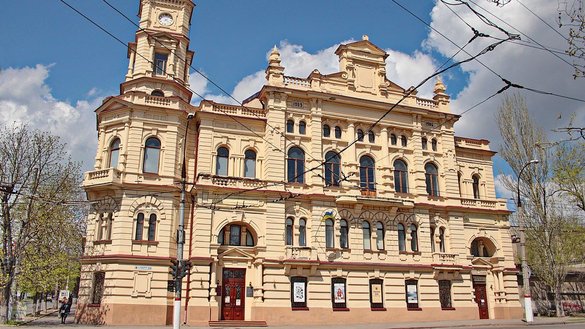 "I was shocked when I arrived at the museum in November and saw the empty collections," she said.
"It was a genuine robbery," she said. "I heard how it happened. Armed men dressed as civilians surrounded the museum. Huge trucks without identifying marks were waiting ... They hauled away all the most valuable items."
The museum had world-class pieces by August von Bayer of Germany and Sir Peter Lely of the Netherlands, she recalled. Lely was a student of Anthony van Dyck and became the main portraitist for the British royal family.
Other painters whose works hung in the museum included Ukrainians Mykola Glushchenko and Mykola Pimonenko, and Russians Mikhail Vrubel and Ivan Aivazovsky, according to Dotsenko.
"Many [foreign] museum workers to whom I gave our catalogues told me that a museum like ours would be the jewel of any European city," she said tearfully. "I put together this collection from around the world."
This was definitely not a spontaneous act or petty theft, according to Dotsenko.
The pieces were all transported to Russian-occupied Crimea, with the looting directed by Andrei Malgin, a Crimean collaborator who was appointed "general director of the Central Museum of Taurida" by the peninsula's occupying authorities.
"This guy Malgin from Crimea later confirmed in an interview that they took 10,000 items from Kherson [city], and that all these items are supposedly safe in Simferopol's Museum of Taurida," she said.
"However, our sources there say that a great amount of packaging was brought to the museum. This indicates that they are preparing to move the collection farther."
Destruction of identity
The final destinations of the stolen pieces are likely Moscow and St. Petersburg, history indicates.
For example, items that the Kremlin confiscated at Crimean museums when it annexed the peninsula in 2014 later appeared in museums throughout Russia. The Russians present these artefacts as "Russian heritage".
"Let's be honest -- this didn't all start in February [2022, when the invasion began]. And not even in 2014, but much earlier," said Yaroslava Savchenko of Kyiv, a lawyer and cultural specialist at the Foundation for the Support of Basic Research.
"This is just a continuation of the deliberate destruction of Ukrainians' cultural identity, which has been ongoing for centuries," she said.
"The Russians are trying to prove that Ukrainian culture does not exist, that there is no Ukrainian nation, that this is an artificially created people," she said.
Savchenko's organisation is documenting the war crimes committed against Ukraine's museums and intangible cultural heritage. Later, this information will help Ukraine demand the return of the stolen valuables.
"Of course, we recorded instances of targeted plunder in Kherson," she said. "They knew exactly what they were after. But once on location, these people often start pilfering everything, everything that glitters, everything that has even some value."
During a briefing in Kyiv on November 17, Tamila Tasheva, permanent representative of Ukrainian President Volodymyr Zelenskyy in Crimea, said the Russians had raided even private residences for art.
"The Russian military carried out targeted raids at the homes of local area scholars and collectors, as well as antique shops," she said. "They forcibly seized everything with even the slightest artistic or historical value. So-called civilian experts among the local collaborators gave them information about the available collections."
Covering their tracks
"If we draw a parallel with Germany, then the Germans kept their records! What they took, from where and to where," said Savchenko. "This facilitated the restitution process, because an artefact's 'history' could be established."
"In the case of the Russians, just the opposite is true. There are instances when the museum records ... were expressly confiscated and destroyed, burned, in order to leave no traces of Ukrainian cultural treasures," she said.
This destruction of records is the main hurdle in the fight to regain the items in the future, say art scholars.
"We have to rely on our documents alone," Savchenko said. "We are hoping that they [the Russians] are not defacing the cultural treasures' identifying marks, and we will re-establish records for them."
"Our biggest problem is the lack of an electronic registry of cultural treasures," she added. "We were supposed to create one but never did."
Reclaiming the plundered art will certainly be difficult, Savchenko conceded.
"But, on the other hand, we should take advantage of this situation, no matter how terrible it may be," she said. "Now we can try to get back all the cultural treasures that were previously taken from Ukraine. Treasures that have been stolen for centuries, including following World War II. Indeed, the Germans took them from Ukraine, but the USSR returned everything to Moscow, not to Kyiv."
"It'll be a lot of work," she said.