MINSK, Belarus -- Belarus Thursday (July 30) said it had opened a criminal probe into Russian mercenaries plotting to destabilise the country ahead of next month's presidential election, adding that it was tracking down dozens more mercenaries at large.
At an emergency meeting Wednesday (July 29), President Alexander Lukashenka condemned the apparent plot and demanded answers from the Kremlin following the arrest of 33 Wagner Group mercenaries.
State news agency Belta said authorities had received information about the arrival of 200 fighters in Belarus "to destabilise the situation during the election campaign".
They sported "military-style clothing" and were caught loading "three big heavy suitcases ... into a vehicle", the agency added.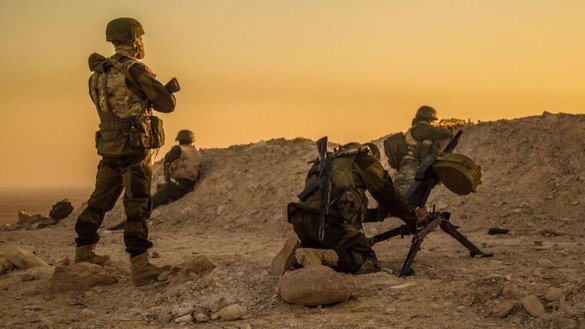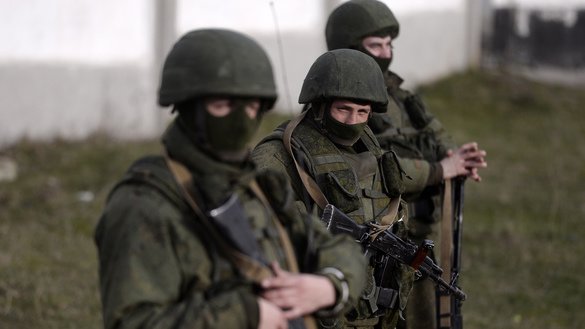 The alleged militants gave themselves away because unlike Russian tourists, they did not drink, said Belta.
National television -- see video here -- showed several Russian passports that allegedly belong to the detained men, as well as stacks of dollar bills, packets of condoms and pieces of paper with Arabic script.
Russian author Zakhar Prilepin, who fought alongside Moscow-backed separatists in eastern Ukraine, said he knew some of the detained men.
"There are several fighters from our battalion," said Prilepin.
The Kremlin denied any intentions of destabilising Belarus.
At odds with Putin
The announcement of the arrests came less than two weeks before Belarus holds a tense presidential election on August 9. Lukashenka is seeking a sixth term despite growing discontent.
Russia is the ex-Soviet country's closest political and economic ally, but relations have been strained at times.
In recent years, Lukashenka has been under increasing pressure to inch closer to Russia, but the Belarusian leader has rejected outright unification with Moscow and has sought better ties with the West.
Belarus occupies a central place in Russian strategic thinking, perhaps more so than any other neighbor except Ukraine. It is key to what Moscow considers its "strategic depth".
Russia also has great interest in Belarus because Russia supplies almost all of its oil and gas.
This year, trying to break that stranglehold, Belarus purchased oil from Norway, Saudi Arabia, Azerbaijan and the United States -- a move that infuriated Russian President Vladimir Putin.
In the run-up to the vote, Lukashenka has jailed his top rivals and accused some critics of being in cahoots with Russia.
Observers suspect that the mercenaries were planning acts aimed at removing Lukashenka from power.
Wagner Group around the world
This news is the latest evidence showing that actors backed by the Putin regime continue to manipulate foreign societies, undermine governments, violate international treaties, spread disinformation and degrade human rights.
One of the clearest indications of the Kremlin's malign activity is its direct military interference in countries and regions deemed strategic to Moscow.
Other than Belarus, the most recent example is Libya, where Moscow, through its proxy mercenary army the Wagner Group, is supporting strongman Khalifa Haftar against the United Nations (UN)-recognised government.
Wagner Group, which carries out Putin's agenda worldwide under a cover of plausible deniability, has been or is active in a number of other countries around the world, including Syria, Sudan, Venezuela and Madagascar.
Wagner, in co-ordination with the Russian military, is behind the civil war in eastern Ukraine and was instrumental in Moscow's illegal annexation of Crimea in 2014.
Central Asia looks on
Central Asians have long worried that Russia one day will employ its hybrid warfare strategy on the region, as it is clear that Moscow has no intention of letting Central Asia out of its realm of influence.
Hybrid warfare typically involves a combination of political coercion, conventional and unconventional warfare, cyber warfare and influence campaigns.
The Kremlin uses the Wagner Group on the ground as well as units directly affiliated with the Russian military intelligence agency, known widely by its old acronym GRU.
Unit 29155, for instance, has been involved in a number of incidents that implicate it in the Kremlin's hybrid warfare in Europe and beyond, including a destabilisation campaign in Moldova, the poisoning of an arms dealer in Bulgaria, a thwarted coup in Montenegro, and the attempted assassination of former Russian double agent Sergei Skripal and his daughter in Salisbury, the United Kingdom.
The officers of Unit 29155 appear to be tight knit and are decorated veterans of Russia's bloodiest wars, including in Afghanistan, Chechnya and Ukraine.
"If a country where Russia has an interest and which it calls a partner begins to do something that conflicts with Moscow's geopolitical interests, then 'uninvited guests' may appear there," said Maj. (ret.) Dauren Ospanov, a former Kazakh army officer in Almaty, in May.
Central Asia, as a long-time region of strategic interest to Russia, already is confronting the passive phase of a hybrid war waged by Moscow, observers say.
These efforts can be seen in Kyrgyzstan, where during the revolutions of 2005 and 2010, the Kremlin sought to influence political, economic and social processes, said Aidar Amrebayev of Almaty, director of Kazakhstan's Centre for Applied Political Science and International Studies.
"Kazakhstan is now ... experiencing the passive phase that Ukraine went through before 2014, when Russia was already trying to influence various processes in Ukraine," he said in June.