ALMATY -- China's growing influence in Central Asia is translating into youth increasingly learning Chinese instead of Russian in a region once considered by Moscow as its backyard.
China in recent years has been ramping up investment in Central Asia.
In 2013, Chinese President Xi Jinping announced the Belt and Road Initiative (BRI), a massive infrastructure project linking 78 countries across Asia, Africa, Europe and Oceania.
Since then, Beijing has been creating and financing highways, railways, ports and other infrastructure, as well as industrial and even educational projects in Central Asia.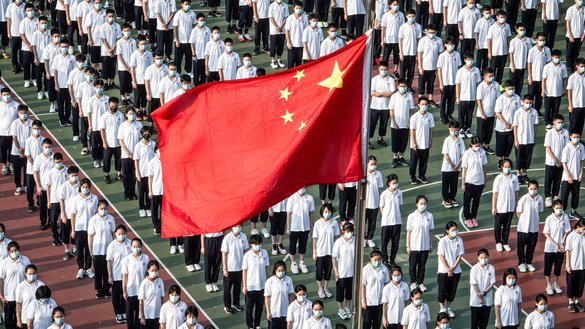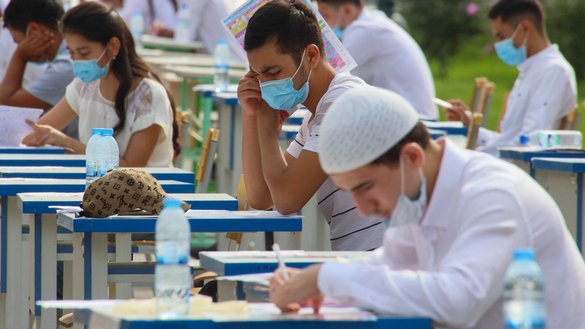 The BRI is focused on China's interests, and more specifically on satisfying domestic energy needs, conquering international markets, expanding exports and much more.
These changes have manifested into youth now studying Chinese, especially in Tajikistan, which is tied more closely than other Central Asian countries to China through various projects and debt bondage.
Chinese has been taught in many schools in Tajikistan for several years, and is growing more popular than Russian, and several thousand Tajiks are studying in Chinese universities.
Tajiks have little choice: 40% of the country's foreign debt is owed to Beijing.
Unable to meet its obligations, Dushanbe has been forced to make concessions to China on key issues.
In spring of 2018, it relinquished the Upper Kumarg gold mine in Sughd province to China, with 50 tonnes of gold reserves, to settle a $330 million debt incurred to modernise the Dushanbe-2 power plant.
Tajikistan has also still not joined the Eurasian Economic Union (EEU), a regional economic bloc co-ordinated by Russia, because China opposed the move, according to Kasybek Jolchuyev, a Bishkek-based security expert.
China is also rapidly increasing its military presence in Tajikistan, a trend that is beginning to seriously worry Russia.
A 'cultural bridge'
The People's Daily, the official newspaper of the Chinese Communist Party, reported on November 23 that the 13 Confucius Institutes operating in Central Asia at local state universities play a major role in spreading the language.
Five are located in Kazakhstan, four in Kyrgyzstan, two in Uzbekistan and two in Tajikistan.
This network of Chinese educational institutions, which Beijing bills as a "cultural bridge" between China and its neighbours, enrolls not only university students but also secondary school students, adults who have finished school and even retirees.
China is planning to open new Confucius Institutes in Kazakhstan that will train Chinese-speaking specialists in agriculture and the oil and mining industries, said the report.
"The rising, vigorous interest in Chinese in Kazakhstan is evidenced by the opening on October 25, 2021, in [the capital] Nur-Sultan of an official branch of the Chinese Bridge global club," the People's Daily added.
The newspaper also noted that of the more than 91,000 Kazakhs studying abroad, over 14,000 are studying in China.
The number of young people who want to study Chinese is growing every year, said Abduhalal Kenesbaiuly, a graduate of Xinjiang University who moved to Kazakhstan from China in 2015 and teaches Chinese in Almaty.
"My students see that China is developing its activities not just in Kazakhstan but also in the whole region," Kenesbaiuly told Caravanserai.
"People understand which way the wind is blowing and they want to be ready for changes."
Meanwhile, more than 5,000 Kyrgyz students are currently enrolled in Chinese universities, while around 4,000 Kyrgyz students are studying Chinese in four Confucius Institutes and 21 Confucius Classes in Kyrgyzstan, Chinese Ambassador to Kyrgyzstan Du Dewen said in an October 11 statement.
In 2017, China financed the construction of School No. 95 in Bishkek, which offers intensive Chinese instruction.
Nurbek Kasymov, a student at Bishkek State University, admitted that he is studying Chinese out of necessity.
"Chinese is terribly complicated, and I don't really want to study it," Kasymov told Caravanserai.
He said that many of his classmates studying Chinese feel the same way.
As of March, Kyrgyzstan's foreign debt was $5 billion, with the largest share of it -- more than 40% -- belonging to the Export–Import Bank of China, according to the Ministry of Finance.
Supplanting Russian
Alexander Gabuev, a China scholar and chair of the Russia in the Asia-Pacific Programme at the Carnegie Moscow Centre, said in an interview in 2018 with the Almaty publication Central Asia Monitor that Chinese may gradually supplant Russian in Central Asia "as the language of the main business partner and a language spoken by part of the middle class that studies abroad".
"Although Russian continues to have a major advantage, the economic motivations to study Chinese are becoming stronger," Gabuev said.
However, it remains that China's massive investment in several countries serves Beijing's expansionist goals to penetrate multiple regions economically and militarily, and risks dire long-term consequences, observers warn.