TASHKENT/MOSCOW -- One morning, Sirozh Nabiyev woke up to find that he had missed dozens of calls from relatives. He dialed his mother's number.
"You've been summoned [to serve in the Russian army]," his mother said.
Nabiyev lives in Moscow but is a citizen of Uzbekistan. He does not even have a Russian residence permit, let alone Russian citizenship.
His mother's words puzzled the young man.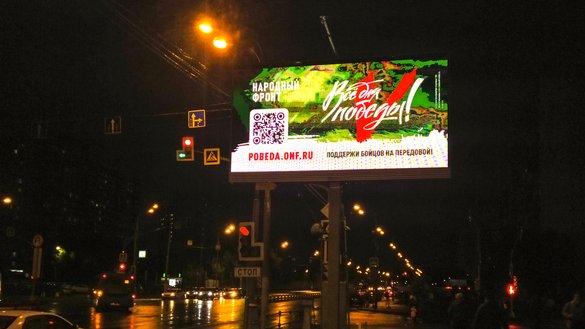 Foreigners may voluntarily serve in the Russian army on a contractual basis, but foreigners may not be drafted.
Nabiyev contacted the Uzbek embassy in Moscow.
"They told me to come in and write a statement, and they also warned me that I must not go anywhere in response to the summons," Nabiyev said in a video message.
The Telegram channel Astra published Nabiyev's story.
Nabiyev is not the only foreign citizen who has been drafted.
Draft officials trying to implement Russian President Vladimir Putin's order of September 21 to conscript 300,000 men have been frantically chasing men whom they have no legal authority to draft.
The decree came in response to the Russian army's immense casualties in Ukraine, which it invaded February 24.
Draft officials attempted to conscript 28 Uzbek citizens who worked at a waste processing plant in Orel, according to an October 24 report.
"We've been summoned to the enlistment office, but we are citizens of Uzbekistan. We only work here and pay taxes as expected," Jalilbek Kurbanbayev, an employee of the waste processing plant, said in an interview with Istoki, a local TV channel.
The summonses were canceled after the "mobilised" migrant workers and their employer together visited the local draft office, Gazeta.uz reported last Thursday (October 27).
Such cases are not isolated, according to Valentina Chupik, an Uzbek-born activist who provides legal support to Central Asian migrant workers in Russia.
The number of requests by migrants seeking help from Chupik peaked between September 25 and October 6 at more than 1,000 per day, she said.
"Now there are fewer requests regarding forced mobilisation -- about 500 a day. However, people are starting to complain more about illegal detentions and threats of deportation," she told Caravanserai.
Of those who have contacted Chupik, 40% are citizens of Kyrgyzstan, 30–35% are from Tajikistan, and 20% are citizens of Uzbekistan.
More requests for help are coming in from offenders on probation. Authorities intimidate, beat and threaten them with sexual violence and the prospect of going to prison, if they refuse to join the army, said Chupik.
"Even if the mobilisation ended, the need for 'cannon fodder' won't disappear until the Putin regime is overthrown. And that means there will be a need for 'volunteers' for the war," she said.
"The easiest way to recruit them is from the most socially vulnerable individuals -- above all, migrants."
Growing pressure
Migrants in all segments of Russian society are facing growing pressure by Russian authorities.
Olga Romanova, director of the charitable organisation Russia Behind Bars, wrote on her Telegram channel on October 12 that she had received information that citizens of Belarus, Uzbekistan, Kyrgyzstan and Azerbaijan held in Russian prisons are being forced to fight in Ukraine.
The convicts' relatives say that their recruitment involves torture, she said.
"What's more, there's no talk of any money or compensation," Romanova wrote.
Russian authorities are also considering revamping the nation's migration policies.
On October 19, Putin spoke about the need to adjust the current Conception of State Migration Policy.
In reality, this so-called "adjustment" means more restrictions.
"We anticipate legislative changes to tighten migration oversight and foreign citizens' liability for violating the rules for staying in our country," Nikolai Patrushev, secretary of the Security Council of Russia, said on the same day.
The police started checking documents more after the mobilisation was announced, "especially in public places, the subway, at train stations", said Daniil Karimov, a student at a Moscow university.
"Above all, they check Central Asians and everybody with a non-Slavic appearance. It's not very pleasant, because you don't know what to expect from the police," he told Caravanserai.
Russian authorities carried out Operation Illegal Migrants throughout the country from October 1 to 15, according to Chupik.
"And then they 'met their quota' in a few days," she said.
"During this period, migrants were more intensively detained and also forced to sign contracts for 'voluntary' military service. More precisely, [authorities] forced them to sign who knows what, not allowing them to read it," said Chupik.
In general, the detained migrants' legal status was not at all meaningful here: the authorities detain, beat and force anyone who does not look Slavic to sign a contract, she said.
"And they are deporting not violators but everyone who didn't pay a bribe or promptly contact human rights activists. Now we are getting these deportations cancelled through appellate courts," Chupik said.
Opposing Russia
So far Uzbek authorities have limited themselves to appeals to Uzbek citizens not to participate in such conflicts, Botirjon Shermukhammedov, a lawyer who works with migrant workers in Russia, told Caravanserai.
But Uzbek authorities must understand that if the Russian government wants, it will find leverage on migrants to send them to Ukraine, he said.
"In my view, our [Uzbek] Foreign Ministry, and our authorities as a whole, should use every channel to make clear to the Russians that we oppose Uzbek citizens' participation in the armed conflict in Ukraine," said Shermukhammedov.
He also believes there is an urgent need to sign and ratify the 2016 Russian-Uzbek treaty on the transfer of persons sentenced to prison, which would give Uzbekistan the ability to reclaim its citizens who are in Russian prisons.
"This treaty exists. The Russians signed it. But for some reason, Uzbekistan hasn't yet signed and ratified it," he said.
"The [Uzbek] Foreign Ministry should require the embassy in Moscow to issue a separate note of protest for each identified instance [of forced conscription], and to publicise it in the media. The Prosecutor General's Office should initiate cases regarding the recruitment of Uzbek citizens," Pulat Akhunov, an Uzbek politician living in Sweden, told Caravanserai.
Akhunov urged protection of Uzbeks living in Russia and of natives of Uzbekistan who became Russian citizens but are still listed as Uzbek citizens too.
Uzbek consulates and the Uzbek Interior Ministry (MVD) should issue return certificates to such individuals and should facilitate their speedy return to their homeland, he urged.
"The economic bloc in the Cabinet of Ministers should assist with the rapid transfer of our compatriots' businesses from Russia to Uzbekistan, and try to keep their capital inside the country [Uzbekistan]," said Akhunov.
Uzbekistan's government should send a note of protest to the Kremlin in connection with the illegal recruitment of its citizens, agreed Chupik.
It should also oppose Russia's attempts to tighten its migrant policies, namely the adoption of the law "On the Conditions of Foreign Citizens' Entry (Exit) and Staying (Residing) in the Russian Federation", she added.
"[If adopted], the law will turn Russia into a concentration camp for migrants, and the migrants themselves into slaves utterly deprived of civil rights," said Chupik.