NAIROBI -- Kenyans are calling for the immediate end of the Russian war in Ukraine so that cereal imports can resume and help feed millions of Kenyans facing acute hunger that has been worsened by inflation and drought.
The country -- like most in eastern, southern, western and central Africa -- relies on Russia and Ukraine for imports of wheat, maize and vegetable oils.
The Agriculture and Food Authority of Kenya reported in late February that 90% of wheat consumed in the country is imported from Russia and Ukraine.
But the raging war, now in its ninth month, has disrupted trade flow to the continent.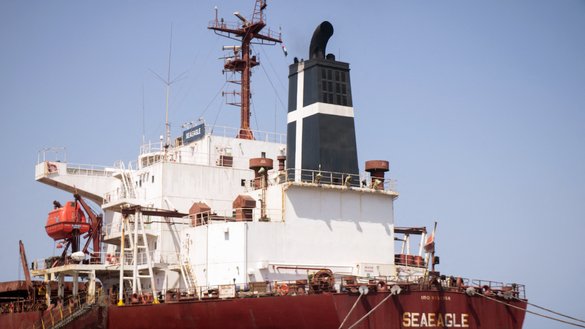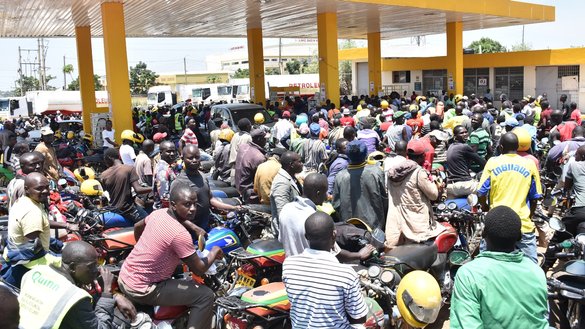 And to make matters worse, an unprecedented four failed rainy seasons has left some 22 million inhabitants at risk of starvation across Kenya, Somalia and Ethiopia, according to the United Nations (UN)'s World Food Programme.
Consequently, food prices in Kenya have soared. A packet of 2kg of maize meal, a staple food in the majority of Kenyan homes, has almost doubled to 230 KES ($1.90) from 130 KES ($1.07) before the war.
Another food item that has gone out of reach of the majority of Kenyans is bread, which now costs 60 KES ($0.50) per 400 grammes.
The rise in the price of bread is attributed to the acute shortage of wheat stemming from Russia's suspension of agricultural exports and Ukraine's inability to export wheat and other cereals due to a Russian military blockade.
The Kremlin on Thursday (November 3) said Russia had yet to decide if it will extend its participation in a Ukraine grain deal brokered by the UN and Turkey that expires later this month.
The deal to unlock grain exports was signed by Russia and Ukraine in July and was due to be renewed on November 19.
Last week Russia quit the deal for four days over a drone attack on its Black Sea Fleet in Crimea.
Moscow resumed its participation in the agreement on Wednesday, after saying it had received security guarantees from Ukraine on demilitarising a maritime corridor.
But Russian President Vladimir Putin threatened to leave the deal again if Kyiv violated its guarantees.
Global breadbasket
Ukraine and Russia provide more than 25% of global wheat and barley exports, and about 15% of maize exports, the Food and Agriculture Organisation (FAO) reported in June.
Ukraine provides almost 50% of the world's sunflower seed oil, with Russia providing about another 25%, it said.
Many of the counties most dependent on Ukrainian and Russian wheat imports are in Africa, Central Asia and the Middle East, according to the FAO.
Now they are suffering the most.
"We are a continent away, but we are all feeling the terrible after-effect of this war," said Simon Marabii, director of Dualpix Limited, a branding, marketing and communications firm in Nairobi.
The shortages and price hikes of essential foodstuffs such as wheat and sunflower oil have inflicted uncertainties on supply chain systems, leading traders to hoard cereals in anticipation of enormous profits, Marabii said.
The repercussions of the supply and demand shocks will be felt for a long time, he fears.
"As long as farming activities in Ukraine are being affected -- meaning if farmers have deserted their fields or are not working them at 100% -- yields will be affected come the harvesting season," he said.
The economic impact of the war is felt at all levels of Kenyan society.
Seven out of 10 residents of Kenya were food insecure before the Russian invasion of Ukraine, according to a Human Rights Watch report published in April.
The situation has likely worsened as a result of the continuing war.
"[The war] is causing problems everywhere," said Rose Mukami, 48, who sells secondhand clothes in Gikomba, an open air market in the outskirts of Nairobi.
"I can barely feed my family because of the high cost of living," said the single mother of four.
"The food prices are beyond my income," she said, explaining that her family stopped consuming rice many months ago and instead consumes githeri (a mix of beans and corn), which is more affordable.
Growing fears
When Russia agreed to allow Ukraine to ship grains out of its Black Sea ports after the UN-backed deal signed in July, it gave the world a glimmer of hope, said David Koome, 37, a cereal seller in Zimmerman, a densely populated area in Nairobi.
But it is still not enough, he said.
"Ukraine feeds the world, and that is why I urge the entire unblocking of the remaining ports," Koome said. "We urge the UN and world governments to put pressure on Russia so that it guarantees the safety of Ukraine's ports."
"Even farmers need to be protected to so that they can tend their fields," he said.
Koome fears he will run out of cereals in his shop, especially maize, after November.
"I do not know where to get new supplies from since there is no cheap maize import to Kenya," he said.
Koome also fears Russia's war in Ukraine may lead to political instability in Kenya and beyond due to rising costs of living and inflation.
"Already Kenyans are putting immense pressure on the new government of President William Ruto to lower unga [maize flour] prices and the cost of fuel," he said. "The government may not be able to do this without a subsidy, which the new administration has scrapped on both [commodities]."
Kenya's farming output could also suffer from high costs for fertiliser, since Kenya imports most of it from Russia.
In September, the government had to dig deep into its pocket for 3.55 billion KES ($29.2 million) to subsidise 71,000 metric tonnes of fertiliser after farmers lamented high costs.
End the 'unnecessary Russian war'
Like many farmers and traders, Jane Njogu, 38, a fertiliser dealer in Kiambu County, welcomed the government subsidy with caution.
"The intervention is good news but may be short lived," she said. "There are too many farmers who need it against short supply."
"Kenya has suffered a 70% drop in crop production and has declared a national disaster with 3.1 million people in acute hunger, now in need of aid," Oxfam and other international humanitarian organisations reported in March.
"Nearly half of all households in Kenya are having to borrow food or buy it on credit."
The long-term solution is for the war to end so that normal global market operations can resume, Njogu said.
"I regret the aftermath of this unnecessary Russian war. My business and livelihood have been affected," she said, adding that she hopes the fertiliser she has in store will attract buyers despite the high cost.
Njogu worries the high cost of living will stretch beyond 2022.
"High cost of fertilisers means less yields, which will force Kenya to import more food, thus perpetuating the same cycle of food insecurity," she said.