NAIROBI -- Kenyan leaders have issued a stern warning to unemployed youth and to former prisoners who have recently completed their sentences: do not be enticed by Russian mercenaries into joining Russia's assault on Ukraine.
As Russia faces debilitating losses on the battlefield at the hands of the Ukrainian army, the Wagner Group has stepped up its efforts to recruit prisoners from jails in Africa to shore up the Russian ranks.
But these recruits are largely serving as cannon fodder for a foreign war of aggression, a cross-section of Kenyan leaders warn, cautioning them to resist recruitment should the Wagner Group try to approach them.
Controlled by Yevgeny Prigozhin, a close associate of Russian President Vladimir Putin, the mercenary group has about 50,000 fighters in Ukraine, US national security spokesman John Kirby said Friday (January 20).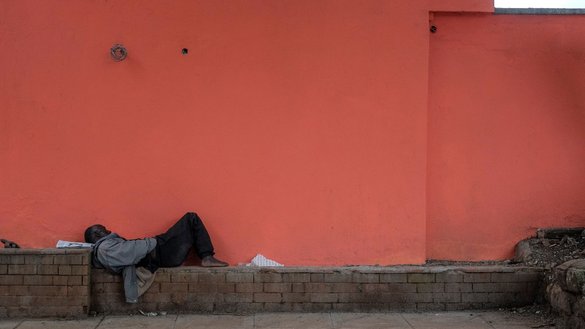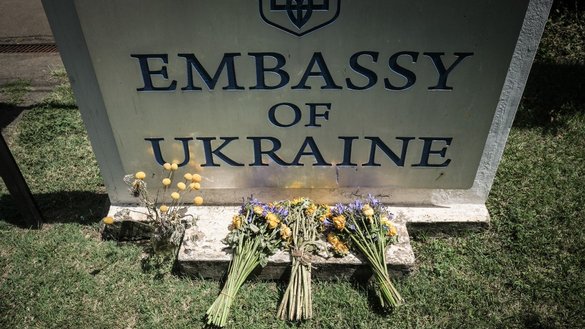 Around 80% are drawn from prisons, he said, announcing that the United States is designating the Wagner Group as a "transnational criminal organisation".
Parents and political, religious and administrative leaders are now asking Kenyans not to get involved in a war that does not concern them and has risky consequences including legal trouble, injury and death.
"Regardless of the amount they [Wagner] are paying, our young men, whether ex-convicts or unemployed, should not risk their lives fighting a worthless-cause war," said Eric Muchina, a member of the county assembly (MCA) in Kerugoya, Kirinyaga county.
'Keep away from Kenyans'
Kenya is a peaceful country and should not be seen taking sides in the war, he said, noting that both Ukraine and Russia have diplomatic ties with Kenya.
"We depend on both nations for wheat, maize and fertiliser imports, so peaceful co-existence between Ukraine and Russia is what Kenyans are wishing for and not escalation of the armed conflict through global recruitment of fighters."
Muchina warned prospective recruits in Kenya that the war in Ukraine is fierce and consequences can be dangerous, especially for poorly equipped, newly recruited combatants with little to no training.
"Remember Africa has lost a promising young man fighting in Ukraine already, yet he was supposed to be busy studying in a Russian university and not battling Ukrainians in their own country," he said.
The 23-year-old Zambian student, Lemekhani Nyirenda, had been studying at Moscow Engineering Physics Institute but then was jailed for a drug offence before he joined the Wagner Group with the promise of a reduced sentence. He was killed in Ukraine in September.
Nyirenda's family has insisted on an investigation into his recruitment and they maintain that he was wrongfully convicted; he had been working as a courier when police stopped him and found drugs in a package he was carrying.
Heavy Russian casualties in Ukraine and Russia's inability to rapidly recruit and train new soldiers have seen the state turning to the Wagner Group, said Wilson Mwingirwa, an assistant chief at Mituntu Sub-Location, Meru county.
The mercenary group already operated a global recruitment campaign for fighters, he noted.
Mwingirwa called on the Wagner Group to keep away from Kenyans because "Kenyans are not dogs of war."
"We care for our people, and we should not lose a single soul fighting in a foreign country," he said. "We don't want another al-Shabaab kind of recruitment drive."
Al Qaeda-linked al-Shabaab, which is based in Somalia, heavily recruited Kenyans to carry out terror attacks in Kenya, Somalia and beyond between 2004 and 2019.
'Blood money' not worth the risk
In September, Putin ordered the mobilisation of some 300,000 Russian men into the military to shore up Russian forces in Ukraine, in an indication that regular Russian soldiers were running thin as a result of injuries and deaths.
In November, the Russian leader signed a law allowing the conscript of prisoners convicted of serious crimes, including murder, into the military.
Wagner is also releasing prisoners in the Central African Republic (CAR) and sending them to Donbas, Ukraine, The Daily Beast reported in late November, citing local military officials.
Men incarcerated for crimes including rape and murder are being released en masse to join Wagner's forces, they said.
Wagner recruiters promised the new fighters from the CAR not only freedom but also earnings that are fabulous by local standards.
However, salaries are being paid irregularly or not at all, according to ex-prisoners from the CAR who joined the Russian mercenary group and have since left.
"If Putin could allow Russian convicts to join the army and war in Ukraine, what makes him not have interest in African convicts and beyond?" pondered mother-of-two Rosemary Mugendi, 29.
She cautioned Kenyan youth not to join something "that may end your life or leave you maimed".
Terming the war illegal and a breach of Ukraine's territorial integrity, Pastor David Mulwa, 56, of Christ Miracle Church in Nairobi, urged Kenyans, especially those trapped in Russia or residing there, to stay away from the conflict.
"What does it gain a man to make money but end up not using it because he is killed like a dog in a faraway continent?" Mulwa said, adding that serving as a mercenary is dangerous and dirty work.
He said the Kenyan government should be on the lookout for the Wagner Group should it come knocking on doors in the East African country for recruits.
Joel Mugo, 23, who is pursuing a diploma in social work and development studies at the University of Nairobi, warned youth not to be tempted by what they may see as easy money, since military work is not child's play.
"Even if they are paying $1,000 or $1,500 or more a month, it is blood money which a Kenyan should not rejoice in, even if he comes out of the Ukrainian battlefield alive," Mugo warned.
"You will live with regrets for ... innocent lives lost," he said.