ALMATY -- The Russian regime's efforts to gobble up assets in Belarus and prop up its faltering economy is similar to Moscow's continuing strategy to gain leverage in Central Asia, analysts say.
Belarus is key to what Moscow considers its "strategic depth". At the same time, Russia has great interest in the country because it supplies almost all of Belarus's oil and gas.
Moscow also has major military interests in Belarus with the presence of two strategically vital Russian military facilities.
Now with Belarus mired in upheaval, the Russian regime more than ever is keen on ensuring its influence and interests in the country.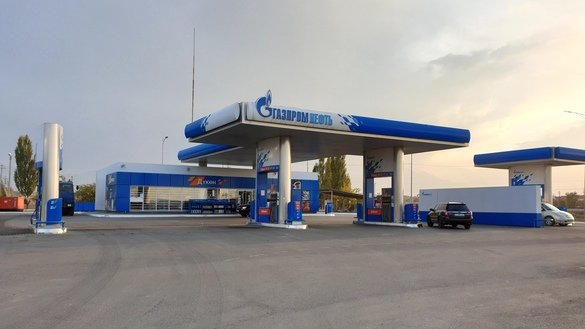 Demonstrators continue to flood the streets of Belarus on a daily basis, demanding the resignation of authoritarian leader Alexander Lukashenka since he claimed a sixth term in disputed elections on August 9.
In a violent crackdown, Lukashenka dispatched his security services to disperse protesters, prompting accusations of torture and police violence.
Russian President Vladimir Putin has vowed to intervene on the side of Lukashenka "if the situation gets out of control".
Belarus already is beholden to Russia. Lukashenka said on August 27 that he had agreed with Putin to refinance Minsk's $1 billion debt to Moscow. Lukashenka did not disclose the details and conditions of the refinancing.
At same time, Belarus's economy has been tanking, hurt by the COVID-19 outbreak and a plunging currency.
Against that backdrop, Putin later in September said in an interview with TASS that Moscow would lend $1.5 billion to Minsk, adding that Russia is the largest investor in the Belarusian economy, where almost 2,500 enterprises backed by Russian capital do business.
"We have stable, deep co-operation in a number of areas and industries," Putin said.
Under Moscow's grip
Observers are convinced that the Kremlin's "generosity" comes at a price.
The "aid" in the form of $1.5 billion is not hard cash but a restructuring of the previous Russian loan, which Minsk will probably have to pay for by selling attractive businesses to Russial, Lev Lvovskiy, a senior researcher at the Belarusian Economic Research and Outreach Centre, told the Current Time TV channel.
Belarus may have no choice as its economy is dependent on Russia, which is a matter of concern, noted Lvovskiy.
Russia already controls many of Belarus's strategic assets, which may further slide under Moscow's grip should Russia have to bail out Belarus's economy, agreed Anders Aslund, a senior fellow at the Atlantic Council in Washington.
"In 2011, Gazprom acquired the Belarusian gas company and the half of the trunk pipeline it did not already own. Slavneft, which is controlled by Russian state company Rosneft, took over 42.5% of Mozyr Oil Refinery," wrоte Aslund.
Kremlin-controlled Russian oligarchs are making efforts to acquire several large Belarusian industrial facilities that provide two-thirds of Belarus's exports to the West, he added.
Aggressive efforts in Kazakhstan
For Central Asian countries, where the Russian regime has been increasing its influence in many of the region's sectors, this sequence of events is all too familiar.
Moscow's moves in Kazakhstan, which has Central Asia's richest oil deposits, especially have been aggressive.
More than 10,000 firms, about a third of all foreign companies operating in the Central Asian republic, are Russian.
Russia has a 24% stake in the Caspian Pipeline Consortium, the largest international oil transportation project in the Caspian Sea -- a trunk pipeline that is more than 1,500km long and transports Kazakh oil to Russia and onward to the rest of Europe. Another 12.5% belongs to Russian oil company Lukoil.
In addition, Lukoil has held a 13.5% stake in the Karachaganak project since 1997. Karachaganak is a rich oil and gas condensate field in West Kazakhstan Province.
Moscow's past experience in Kazakhstan shows how ruthlessly it will pursue control and influence in the region, say analysts.
In the 1990s, Moscow pressured the Kazakh government to curb its use of a pipeline between Kazakhstan and Russia that exported oil to Europe, said Oleg Chervinsky of Almaty, an oil and gas analyst and author of The Black Blood of Kazakhstan.
The Kremlin's aim was to allow Lukoil to ultimately gain a 5% stake in an international consortium that extracts oil at the large Tengiz field in West Kazakhstan Province, he said.
At the same time, it is actively involved in Kazakh industries such as non-ferrous metallurgy, uranium mining, telecommunications and the banking sector, Chervinsky said, adding that Moscow simultaneously limits Central Asian countries' opportunities in its own market.
Dosym Satpayev, the director of the Almaty-based Risk Assessment Group, pointed to the disparity in mutual investments between Russia and Kazakhstan.
In an interview with news website 365info.kz, he noted that "it is almost impossible for Kazakh businesses to break into the Russian market".
"Russian businesses are conquering more and more new niches in Kazakhstan. But we're unable to sell anything to the Russian market," Satpayev said.
"Within the EEU's open space, our economy turned out to be completely uncompetitive in comparison with the Russian one," he added, referring to the Eurasian Economic Union, which is comprised of some former Soviet countries and co-ordinated by Moscow.
'A purely political act'
The same strategy is at work in Kyrgyzstan. In July 2013, the Russian energy giant Gazprom acquired the Kyrgyz state gas distribution company Kyrgyzgaz, along with all of its gas pipelines, gas distribution stations and underground storage facilities, for the token price of $1.
Bishkek was reduced to this sale to save its gas operator from bankruptcy and to satisfy domestic demand for natural gas.
If Kyrgyzstan was previously reliant on gas supplies from Uzbekistan and Kazakhstan, then after the deal the country became dependent on Russia and Gazprom in particular, reported Neftegaz.ru, a Russian energy news website, at the time.
"Obviously, the deal with Kyrgyzstan is a purely political act... Russia's influence in the strategically important Central Asian country will increase significantly," noted Neftegaz.ru.
Three years earlier, Russia made efforts to acquire Dastan, Kyrgyzstan's only defence factory. Situated in Bishkek, the plant exports torpedoes and related components to Russia, Ukraine and India.
Moscow offered to write off a $180 million debt and in return take 48% of the enterprise's shares. However, the deal fell through, and the debt hangs over Kyrgyzstan.
Kyrgyzstan has long been in Russia's economic orbit, especially because of its membership in the EEU, said Emil Umetaliyev, former Kyrgyz economy minister and now president of the Bishkek travel company Kyrgyz Concept.
"Today, our foreign economic policy is determined not by us but by Russia. As a member of the EEU, Kyrgyzstan lost its freedom to act and found itself in the position of a subordinate," Umetaliyev said.
Russia's expanded economic control of countries in its geopolitical zone, including with the EEU's help, allows the Kremlin to keep them in its orbit and force them to implement its agenda, said international relations scholar Ruslan Nazarov of Nur-Sultan.
"Putin publicly states that he supports partner countries," Nazarov said. "But in reality, he is pursuing only his own interests."