ALMATY -- Russian President Vladimir Putin's proposal to train Central Asian migrants in their own homelands how to function in Russia, if realised, could transform poorly educated Central Asian migrants into cannon fodder for the Kremlin's wars, warn analysts in Kazakhstan.
During a meeting with Igor Barinov, head of the Federal Agency for Ethnic Affairs, Putin said that those who come to Russia for work must know the country's language, culture and laws, the Kremlin's press office said in a statement August 29.
"People must realise: if they come to Russia, they must respect our customs and traditions; they must know and observe Russian laws," Putin said.
During his meeting with Barinov, Putin said, among other things, that work to adapt migrants to Russian realities should begin in their homelands.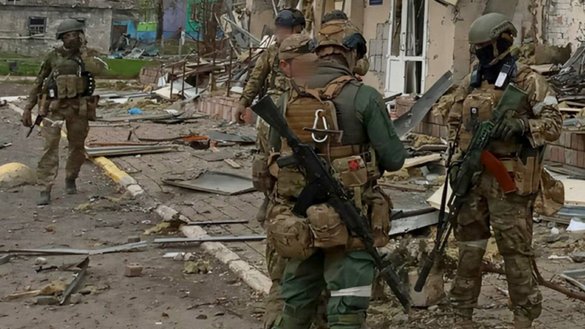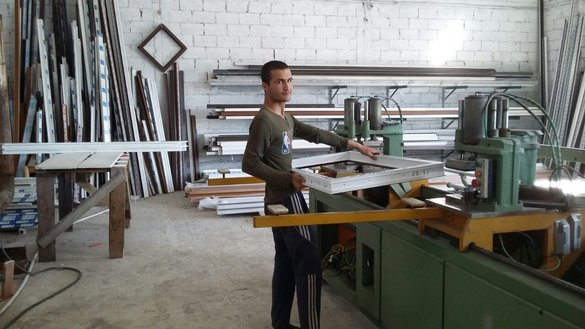 He suggested opening "adaptation centres" in migrant-source countries like Kyrgyzstan, Tajikistan and Uzbekistan to prepare potential workers for life in Russia.
Putin ordered Barinov to open such centres in several "pilot regions" in Russia for migrants who already have arrived.
About 4 million migrants from Central Asia worked in Russia as of June, Gazeta.uz reported that month, quoting the International Organisation for Migration.
Mercenary recruits
In reality, these centres will most likely not be migrant adaptation centres but rather military recruitment sites, Alikhan Kanapiya, an export coach at the United Nations (UN) International Trade Centre in Almaty, told Caravanserai.
Russia has been short of troops after suffering unexpectedly high casualties in its invasion of Ukraine, which began February 24.
About 51,900 Russian troops have been killed so far, the Ukrainian general staff said on Facebook Friday (September 9).
"These centres will bring together a large number of migrants, and potential combatants ... will be selected from among them, depending on their psychological types," said Kanapiya.
"They won't necessarily end up in the Russian army. The Wagner Group, a private military company, will carry out its propaganda in these centres and recruit cannon fodder," Kanapiya said.
Wagner, which carries out "dirty work" for the Kremlin and is funded by St. Petersburg businessman and close Putin associate Yevgeny Prigozhin, has already been urging Central Asians to fight in Ukraine on behalf of Russia.
The Uzbek Agency for External Labour Migration on July 26 called for citizens to be more vigilant against possible recruitment into foreign combat units, noting in a statement that some news websites and social network pages are spreading invitations to work in Russia "for high wages".
Putin's proposed centres could become a base for many actions, from wielding "soft power" to recruiting troops, Shymkent activist Kuanysh Satayev told Caravanserai.
"The Kremlin worries that Central Asia is drifting away ... Migrant adaptation centres could be used both for cultivating masses loyal to Putin, and for recruiting men into military units, with a 90% chance of ending up in the Wagner Group," Satayev said.
Putin has decided to weaken migrants' connection with their homeland and history, said Almaty businessman Arman Shorayev, adding that migrants who have lost ties to their homeland are easier to control.
"In 2017, the last Kazakh school in Russia was closed, even though more than 900,000 ethnic Kazakhs live in Russia. In Bashkortostan, Tatar language instruction was prohibited. They [officials] left it only as an elective," Shorayev told Caravanserai.
"Putin's objective is to make sure that all the peoples living in Russia, and all the citizens in the territories he occupies, speak the same language. Because then it's easier to brainwash them."
"It is easier to control such people."
"They need only to listen to [Margarita] Simonyan or [Vladimir] Solovyov for just a couple of months before they they become cannon fodder that is ready ... to fight anybody on Putin's orders," he said, referring to two of the Kremlin's most strident propagandists.
Choice without choice
Central Asian countries with scant ability to power their own economic growth, such as Kyrgyzstan, Tajikistan and to some extent Uzbekistan, most likely have little choice but to accept the centres, observers note.
In 2021, Kyrgyzstan and Tajikistan both relied on migrant remittances for about a third of their GDPs, according to the World Bank.
This year global sanctions against Russia, meant to punish it for invading Ukraine, will reduce remittances from Russia to Uzbekistan by 21%, to Kazakhstan by 17%, to Tajikistan by 22%, and to Kyrgyzstan by 33%, the World Bank predicts, according to Gazeta.uz.
Since their economic fate rides on millions of citizens who migrate to Russia to work, they will have to allow local Russian adaptation centres, predicted Gaziz Abishev, a political correspondent from Nur-Sultan.
"And the Russian language instruction that happens in them will be the hook that delivers the propaganda," said Abishev.
The purpose of the migrant centres is "more than likely" propaganda, agreed Nur-Sultan political scientist Talgat Kaliyev.
"Russian education, like Soviet education in its time, is overly infused with ideology. As a result, any humanities courses inevitably touch upon historical issues and the geopolitical situation," Kaliyev told Caravanserai.
"A host of social conflicts in Russia exist precisely because of political differences surrounding the interpretation of the Ukrainian events," he noted.