ALMATY -- Russia's attempted 30-day suspension of the Caspian Pipeline Consortium (CPC) pipeline was an attempt at revenge on Kazakhstan over its lack of support for the invasion of Ukraine, say observers.
The CPC pipeline, which runs from the Tengiz oil field in Atyrau province, Kazakhstan, to Novorossiysk, Russia, is the main method to deliver Kazakh oil to Europe.
In response to a petition by Rostransnadzor, Russia's transport regulator, the Novorossiysk Primorsky District Court on July 5 suspended the activities of CPC for 30 days, citing "violations" of environmental requirements.
Ultimately, however, the CPC appealed to the Krasnodar Regional Court, which on Monday (July 11) overturned the previous ruling and instead fined the CPC 200,000 RUB (about $3,250).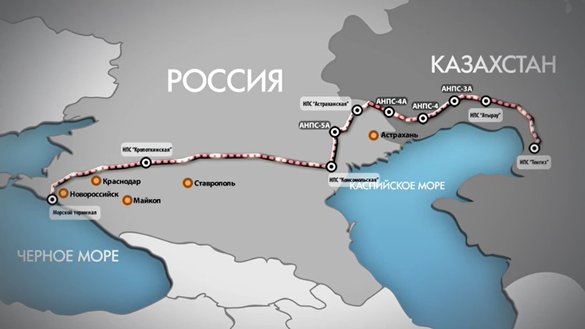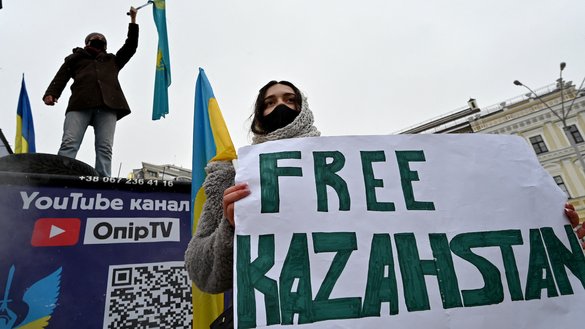 The harsh July 5 ruling came a day after Kazakh President Kassym-Jomart Tokayev pledged to help the European Union (EU) stabilise the energy situation.
In a phone call with European Council (EC) President Charles Michel, Tokayev "expressed concern about the risks to global energy security" and offered "its [Kazakhstan's] hydrocarbon potential to stabilise ... the world and European markets", according to Tokayev's press office.
The EC defines the overall political direction and priorities of the EU.
After operating the pipeline for almost 20 years, Russia suddenly began having "problems" with it shortly after the start of the war on February 24, observers noted.
Russia in March said that a storm put two out of three CPC mooring facilities in Novorossiysk out of order, Radio Free Europe/Radio Liberty (RFE/RL)'s Kazakh service reported July 8.
Independent observers and media outlets questioned the claim and even the existence of the storm.
Moscow also said in June that the consortium would not operate for 10 days "because of the discovery of highly dangerous explosives on the seabed" near the port, RFE/RL added.
Moscow alarmed
The shutdown of the pipeline is purely political, say analysts.
The decision to suspend the CPC demonstrates that relations between Russia and Kazakhstan have deteriorated since the war in Ukraine began, said Bruce Pannier, a Prague-based journalist who covers Central Asia affairs.
"After Kazakhstan made it clear in February that it didn't recognise the independence of the Donetsk People's Republic and Luhansk People's Republic, the CPC pipeline suspended operations three times ... yet there were no problems for 20 years before that," Pannier told RFE/RL's Kazakh service July 8.
If relations between Kazakhstan and Russia had been as they were before Russia invaded Ukraine, no problems would have arisen, he said.
Moscow is again pressuring Nur-Sultan amid clear signs of Kazakhstan's increasing "independence", according to Dosym Satpayev of Almaty, a political analyst and director of the Risk Assessment Group.
Kazakhstan has refused to support Russian aggression while simultaneously offering assistance to Europe, he said.
In early June, Kazakhstan changed the brand name of its oil to Kazakhstan Export Blend Crude Oil (KEBCO) in order to distinguish it from Russia's brand, Urals, which is subject to sanctions, he said.
On June 17 during the St. Petersburg International Economic Forum, Tokayev said in front of Russian President Vladimir Putin that Kazakhstan would never recognise the self-proclaimed, Russia-backed republics in eastern Ukraine.
"The pressure we're seeing from Moscow right now isn't the last time there will be pressure -- more challenges lie ahead for us," Satpayev said.
"Kazakhstan therefore needs to start working on building a crisis-proof economic model and loosening its excessively close economic ties with Russia," he said.
One of the most pressing strategic challenges for the country is to diversify its routes for exporting oil, Satpayev said.
"Around 80% of Kazakhstan's oil exports move through the Novorossiysk oil terminal," The Diplomat reported July 6.
In particular, the Trans-Caspian International Transport Route could offer a way to bypass Russia, said Satpayev, referring to a plan to ship Kazakh oil across the Caspian Sea to Azerbaijan, where it could then go by a non-Russian pipeline to Europe.
Outrage in Kazakhstan
News of Moscow's actions drew outrage from Kazakhs online.
"Why don't our courts limit the operations of Baikonur [the cosmodrome leased by Russia], which inundates our territory with heptyl when [Russian] rockets are launched?" Marat Yelsultanov, an Almaty resident, wrote on Facebook July 10.
"For some reason the Russians are concerned about the environment on the CPC," he added.
Russia's repeated pressure on Kazakhstan through the CPC is making "Kazakh authorities slowly back away from complete dependence on the Kremlin, and maybe they'll slowly develop ... policy autonomy", Ismailbek Bekkuzhin of Nur-Sultan wrote on Facebook July 9.
"The Kremlin is destroying its own venture [the Eurasian Economic Union], which is increasingly ceasing to exist, and from the start never made sense for Kazakhstan," he said.
In closing the pipeline, the Kremlin is taking its grudges out on Kazakhstan, Nikita Shatalov, chief analyst at the Kazakhstan Institute for Strategic Studies, wrote on his Telegram channel July 6.
Ultimately that pettiness will backfire, he said.
"This will compel Kazakhstan not only to rebuild itself away from Russia on matters of worldview but also to seek new infrastructure solutions for receiving imports and for exporting hydrocarbons," Shatalov said.