TALLINN, Estonia -- The Estonian Foreign Intelligence Service (EFIS) has issued a scathing assessment of the Kremlin's "fragility" and Beijing's "increasingly confrontational foreign policy".
In its sixth annual report, released Wednesday (February 17), the EFIS warned against China's growing influence, saying it wanted "a silenced world dominated by Beijing".
Global dependence on Chinese technology is growing and China is following "Russia's example" in spreading disinformation, it said.
In a blow to Moscow's pride, Chinese growth has turned Russia into a minor economic player, even as it spreads havoc through propaganda and the use of private military companies (mercenaries). China, with the world's second largest economy, far outdistances Russia, now 11th, according to the World Bank.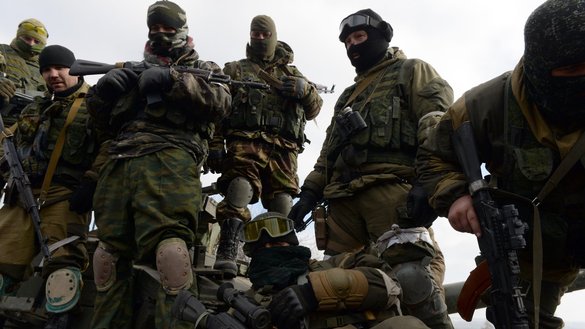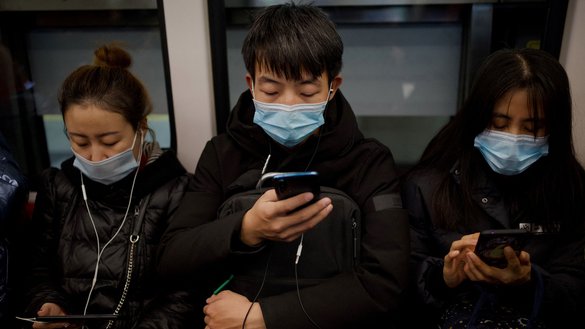 "At present, China does not use disinformation as actively and as professionally as Russia, but it is likely that it will expand and intensify its activities in this area in the near future," the report said.
"China's main goal is to create a division between the United States and Europe," it said.
"China understands very well that a fragmented Europe is a weak adversary and its opposition to China is unlikely ever to be as fierce as that of the United States."
Kremlin popularity falling
Meanwhile, Russia is betting on a geopolitical boost from the COVID-19 coronavirus pandemic, according to the EFIS.
"The Kremlin believes that the pandemic will accelerate two trends that Russia itself is working to promote: a transition towards multipolarity in international relations and declining Western influence on the global stage," the report said.
Russian President Vladimir Putin expects "the global epidemic [to] force the West to focus on domestic policy and economic problems, cause populist and extremist movements to emerge, and ultimately undermine the values-based and institutional unity of Western societies".
"Russia is prepared to add fuel to the flames to encourage these trends," it added.
This readiness has been seen in the global race to find a vaccine effective against COVID-19.
The Kremlin unleashed a massive propaganda campaign to promote its Sputnik V vaccine, in tandem with campaigns smearing Western-made vaccines.
"With these smear campaigns, Russia hopes ... to create a more favourable position for its own vaccines on the world market and ... to promote its strategic ambition to show itself as being the first among the major powers to provide a solution to the COVID-19 crisis," the report said.
"It is also noteworthy that the Russian media refrained from criticising China when the COVID-19 epidemic began to spread," it added.
The Kremlin's disinformation campaigns mostly target audiences outside Russia, while at home rising poverty, rampant corruption, extreme inequality and political suppression are fuelling discontent with Putin's leadership.
The unrest has been seen in recent weeks in massive protests across Russia and beyond after the near-death poisoning and jailing of top Kremlin critic Alexei Navalny.
The Russian regime has consistently sought to use its political, economic and military leverage to destabilise its smaller neighbours, many of them former Soviet states, and to prevent their integration with Euro-Atlantic organisations, the report said.
These geopolitical games can be seen in Belarus, the Ukrainian territories of Crimea and Donbas, Abkhazia and South Ossetia of Georgia, the Nagorno-Karabakh conflict between Azerbaijan and Armenia, and in the political unrest last year in Kyrgyzstan.
"Russia works against establishing the rule of law, civil society and free elections in its neighbouring countries, fearing that democratic ideas might also catch on among the Russian population," the report said. "Russia's ruling elite sees these ideas as an existential threat to the survival of its 'power vertical'."
Beijing's rising power
Estonia has long been concerned primarily by its giant neighbour Russia but has become increasingly vocal about Chinese influence in recent years.
China's "activities raise new security issues every year", EFIS director general Mikk Marran said in a foreword to the report.
He pointed to "China's tightening co-operation with Russia" but noted it is "a relationship mostly dominated by Beijing".
"It is important to monitor whether China and Russia will move from co-ordinated military action -- such as joint exercises, joint patrols with strategic bombers, joint development of technology -- towards a real alliance in the coming years," the report said.
China hopes to learn from Russia's military experience in Syria and other conflict zones, it said.
"Russia may also share its experience of building and deploying private military companies, as China has developed a new need to ensure the security of increasingly large global investment projects," the report added.
The report came after an online meeting this month between Chinese President Xi Jinping and officials from 17 Central and Eastern European countries.
At the meeting, Xi promised to increase imports from the region into China.
The Baltic states sent only ministers to the meeting in what was widely seen as a diplomatic snub.